Ishara Mara is situated on the bank of the Talek River as it meanders its way through the Maasai Mara National Reserve. Service and interior style are both as exceptional as the lodge's setting.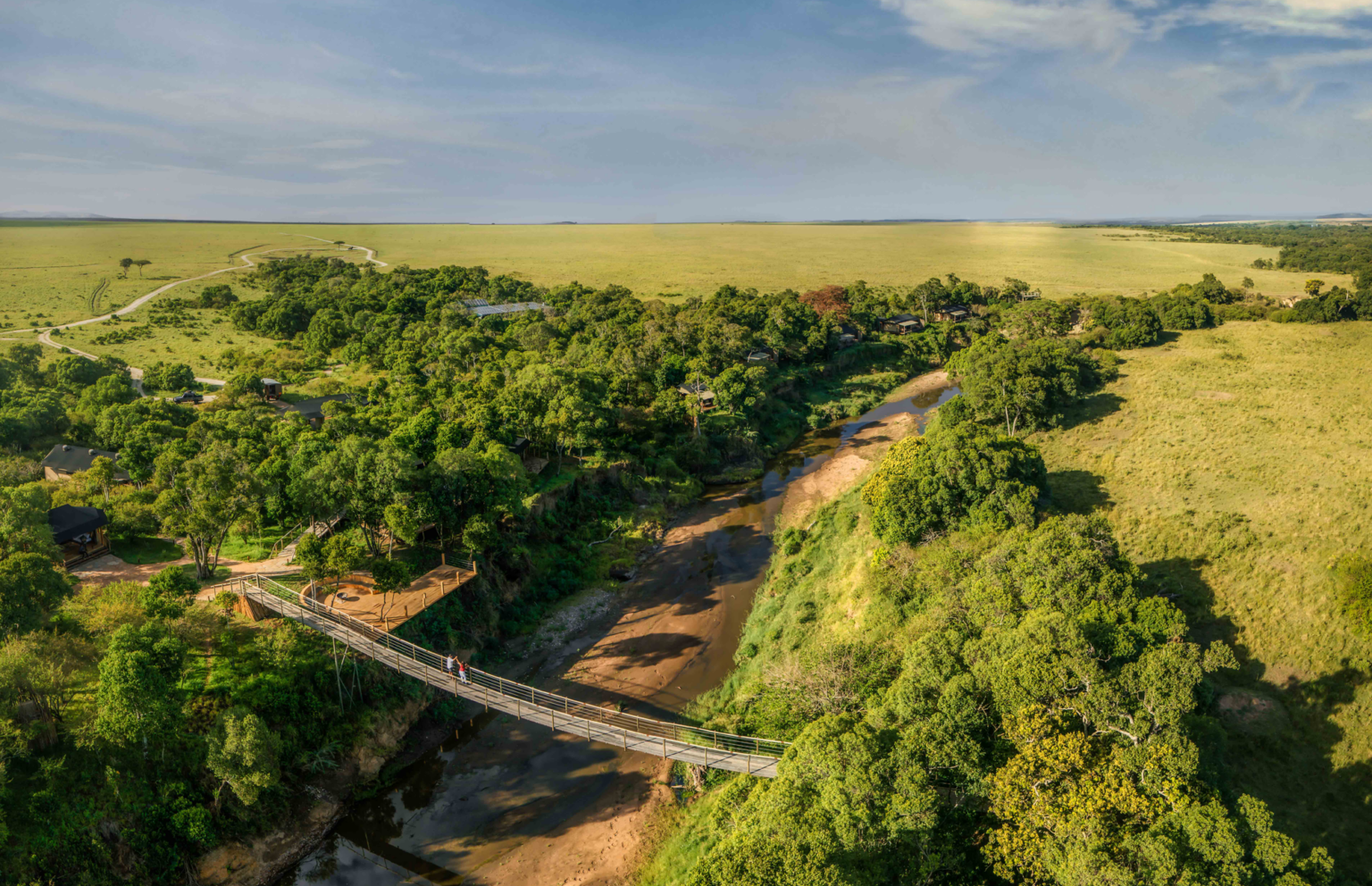 Overview
Ishara has 15 suites and numerous shared spaces spread across a large area with a riverbank, forested shrubland, and savannah plain. The lodge has been constructed of mixed materials all with the aim of treading lightly on the land, something Ishara achieves without compromising luxury. The lodge has a pool, gym, indoor and outdoor dining areas, photo studio, and food garden. WiFi and mobile reception are also available.  
Food & service
The lodge prides itself on its extremely high service standards, with various staff hired for specific expertise. The opulent Villa suite has a dedicated host, while suites located in the bush come with night guard patrols, such is the wildness of Ishara's setting. The menu focuses on international cuisine, with much of the produce grown in the lodge's environmentally sound aeroponic farms.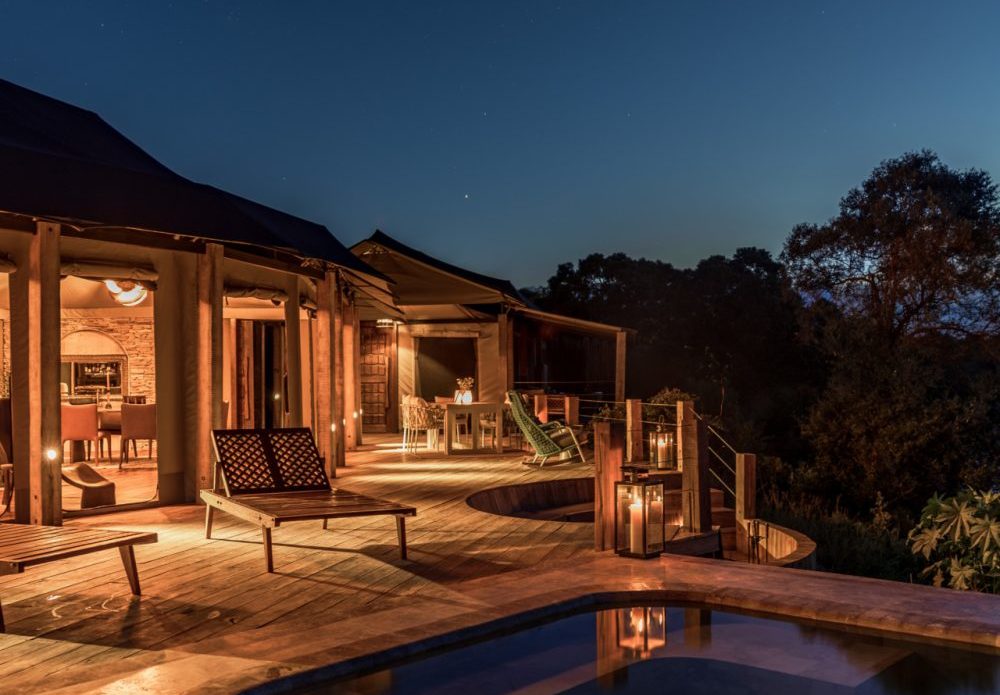 Rooms
There are three types of sleeping rooms at Ishara: the River and Safari suites, the Villa suite, and the Starbed. The River suites take advantage of Ishara's beautiful riverside location. The Safari suites are located within the bush, where wildlife roams freely within their vicinity. Both River and Safari suites are spacious, with king or queen-sized beds, en suites, and generous decking areas where alfresco showers and wood-framed bathtubs can be found. The Villa suite has all this plus private dining area, plunge pool, and campfire. The Starbed is a wood-framed structure that reaches as high as the tree canopy. Open to the elements, it offers guests comfort while sleeping beneath a star-filled night sky. 
Activities
Hot air balloon rides provide a unique opportunity to appreciate the scale and beauty of the Mara's vast wilderness. A visit to a Maasai village is also a must, where guests can learn local customs such as the use of medicinal plants. Ishara also offers photography classes in partnership with Canon, enabling guests to capture and develop images of wildlife observed while on safari. Yoga and spa treatments are also available at the lodge.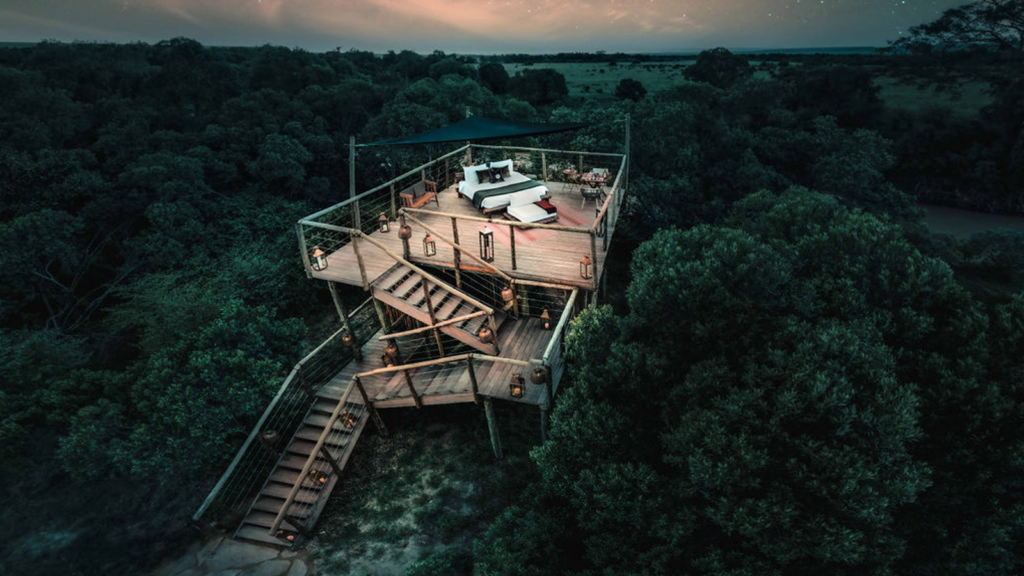 Impact
Ishara's eco credentials are exemplary. The entire site is solar powered and Ishara's rainwater harvesting system produces water four times cleaner than government guidelines. Enough is collected for all the lodge's needs, including replenishing Ishara's waterhole which provides a lifeline to wildlife at certain times of the year. Most food is grown onsite in aeroponic farms, which use 95% less water than traditional practices. Ishara's semi-permanent structures are designed to minimise harm to subterranean ecosystems.