Located just outside the Maasai Mara, on 22,000 square acres worth of private concession, within easy reach of the park, and open for business as of December 2011, Cottars Private House, while equally beautiful, is in style and purpose an altogether different beast than that of Cottars 1920s.
Eco credentials fully intact, a found and locally sourced wood and stone construct, set overlooking the eastern migration corridors, and also – somewhat confusingly – referred to as Cottars (Private) Mara Homestead, Cottars Private House consists of a main house and 5 sleeping rooms. The shared areas include a lounge, dining room, multiple viewing points, a bar and library. Designed by Calvin and Louise Cottar, built by hand and as open plan as it gets, the house's roofs are deep and long, the upstairs bedrooms built into its corners, the shared areas occupying downstairs, an upstairs walkway traversing the top of the lounge. Characterised by great long boards of dark wood, floor-to-ceiling glass frontages and by an interior design devoted to architectural indoor plants, long sofas, the odd piece of sculpture (the giant giraffe is a special case in point), the overall effect is of a cool and beautiful space, one that could just easily – and surely will – grace the pages of Italian Vogue.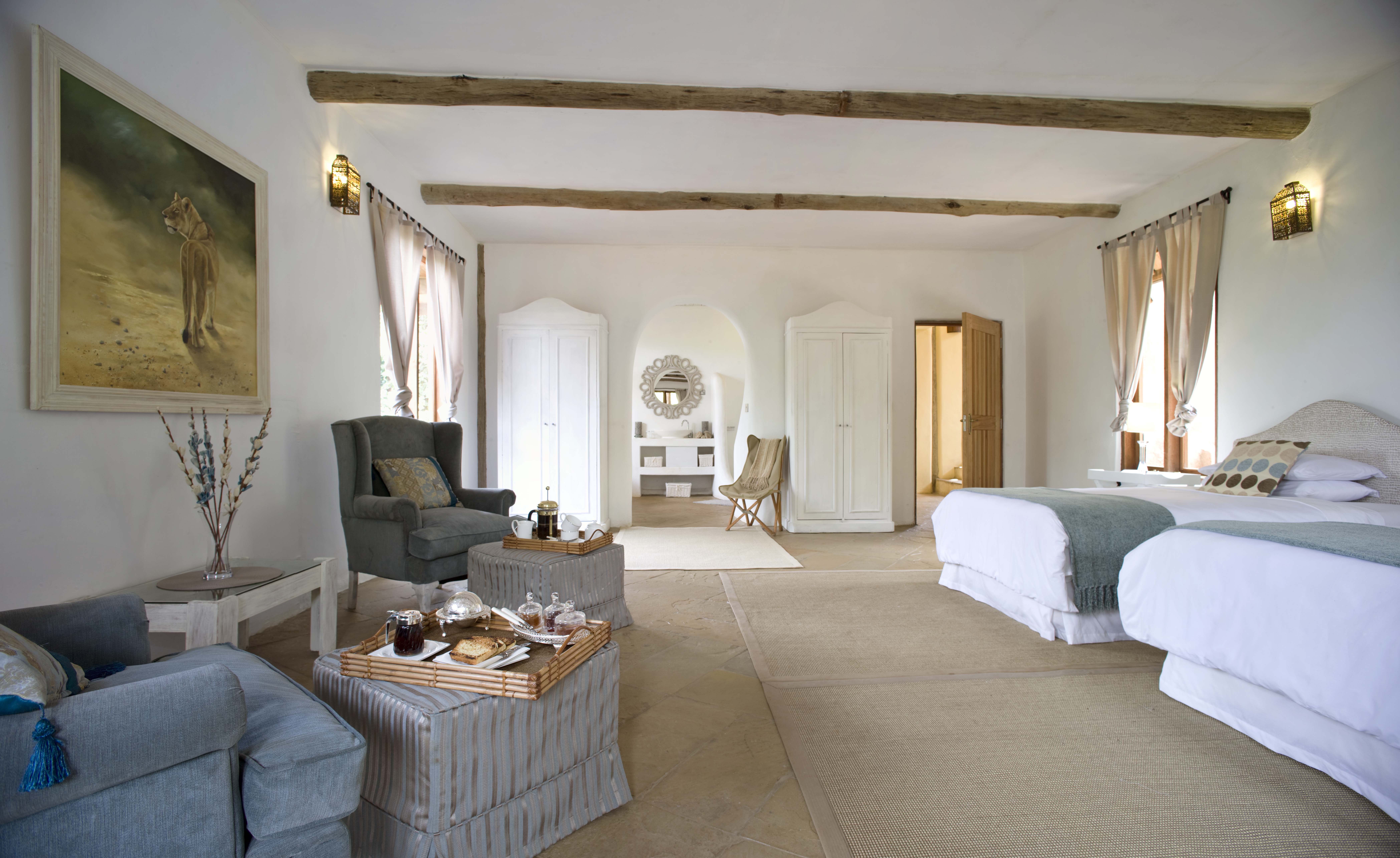 With privacy its raison d'être, Cottars Private House is available on an exclusive basis. The service and food is exceptional. While its size – depending on individual security requirements – varies from guest to guest, the house's core staff includes a chef, kitchen assistant, two security guides, a house manager, guide and spotter. Relaxed, experienced and professional, there is nothing it can't – or won't – do, and all in a style that is as effortless as it is unobtrusive. A masseuse is available on a daily basis, as (should they be required) are personal trainers. Feedback with regards to the food has been unrelentingly fine.
As with the main house, the 5 bedrooms are both spacious and beautifully designed. While very different in look and colouring, each comes with an enormous double bed, a balcony or veranda, en suite bathroom and its own seating area. Again, here the accent is on space, with found wood framings perfectly complimenting a design that is as restrained as it is well thought through. Marked by sisal carpets, writing desks, the most gorgeous standalone baths and enormous potted plants, the rooms here are a truly exceptional stay.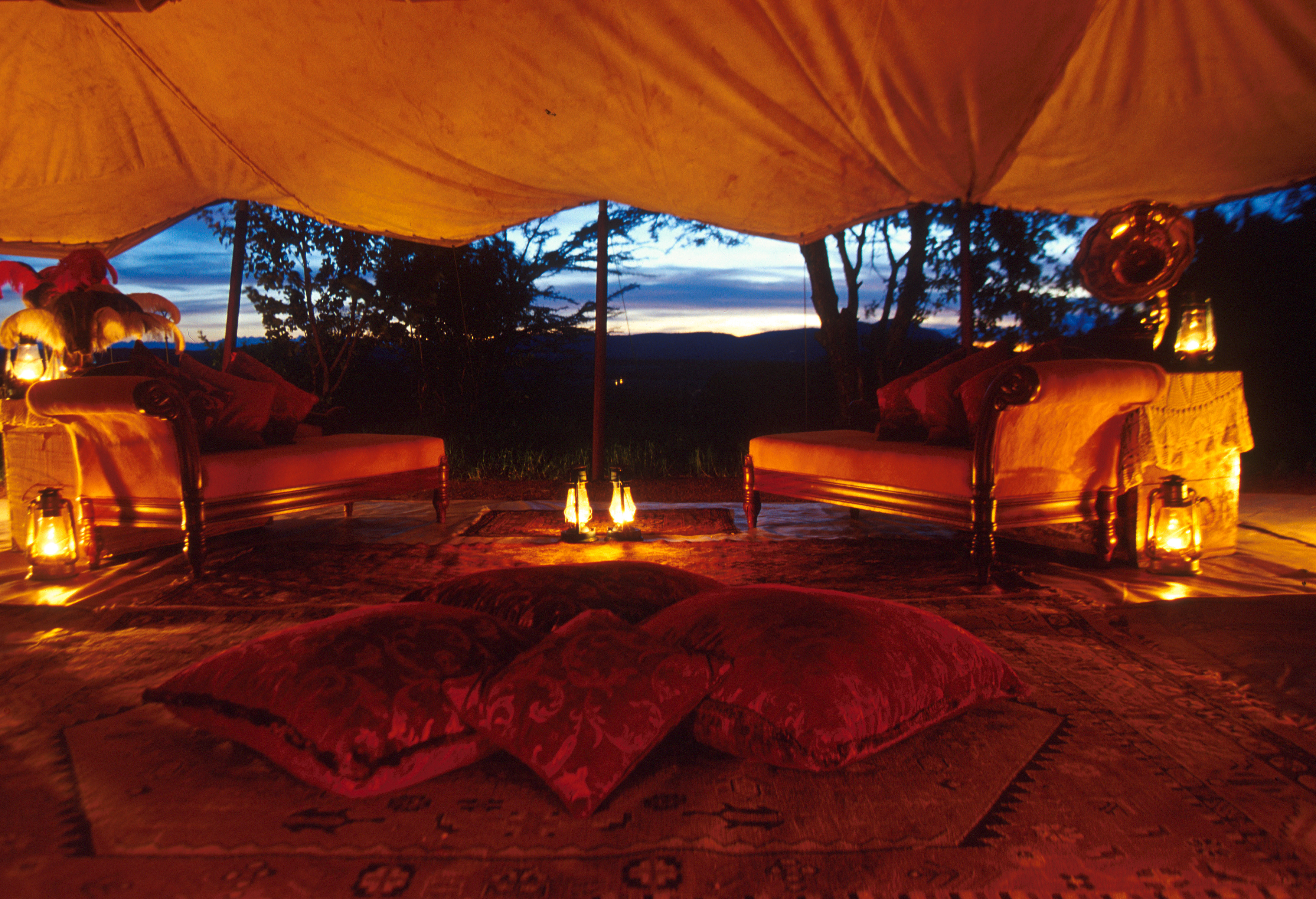 Activities at Cottars Private House include 4×4 game drives, walking safaris, sundowners, massage, pedicures and manicures. The guiding is – as one would expect – top notch. Please be advised that guests are invited to make use of the services and amenities available at nearby Cottars 1920s Safari Camp.