1°
43'
10" S
35°
20'
20.65" E
Designed to evoke the spirit of early twentieth century safaris, founded and passed on down through the Cottar family since 1919, Cottars 1920s Camp is the oldest safari camp in existence. Described by its owners as more a way of life than a business, 1920s is located just outside the Maasai Mara, on 22,000 square acres worth of private concession, within easy reach of the park, yes, but offering an altogether different experience in terms of pace, privacy and gold tap authenticity.
Catering for just 12, Cottars 1920's Safari Camp consists of a shared tent – dining area, bar, lounge, library – and 6 sleeping tents. The shared area is an extraordinary affair. Silver service set, surrounded by early twentieth century paraphernalia, attended by uniformed waiters, the dining table alone reflects a much more opulent era, and the lounge – strewn with Persian rugs, beautiful pieces of eighteenth and nineteenth century furniture, a library of Africana literature – continues the theme, and is intended to create, for the adventure weary traveller, a sumptuous retreat, a style one might normally associate with dignitaries, presidents, the landed aristocracy.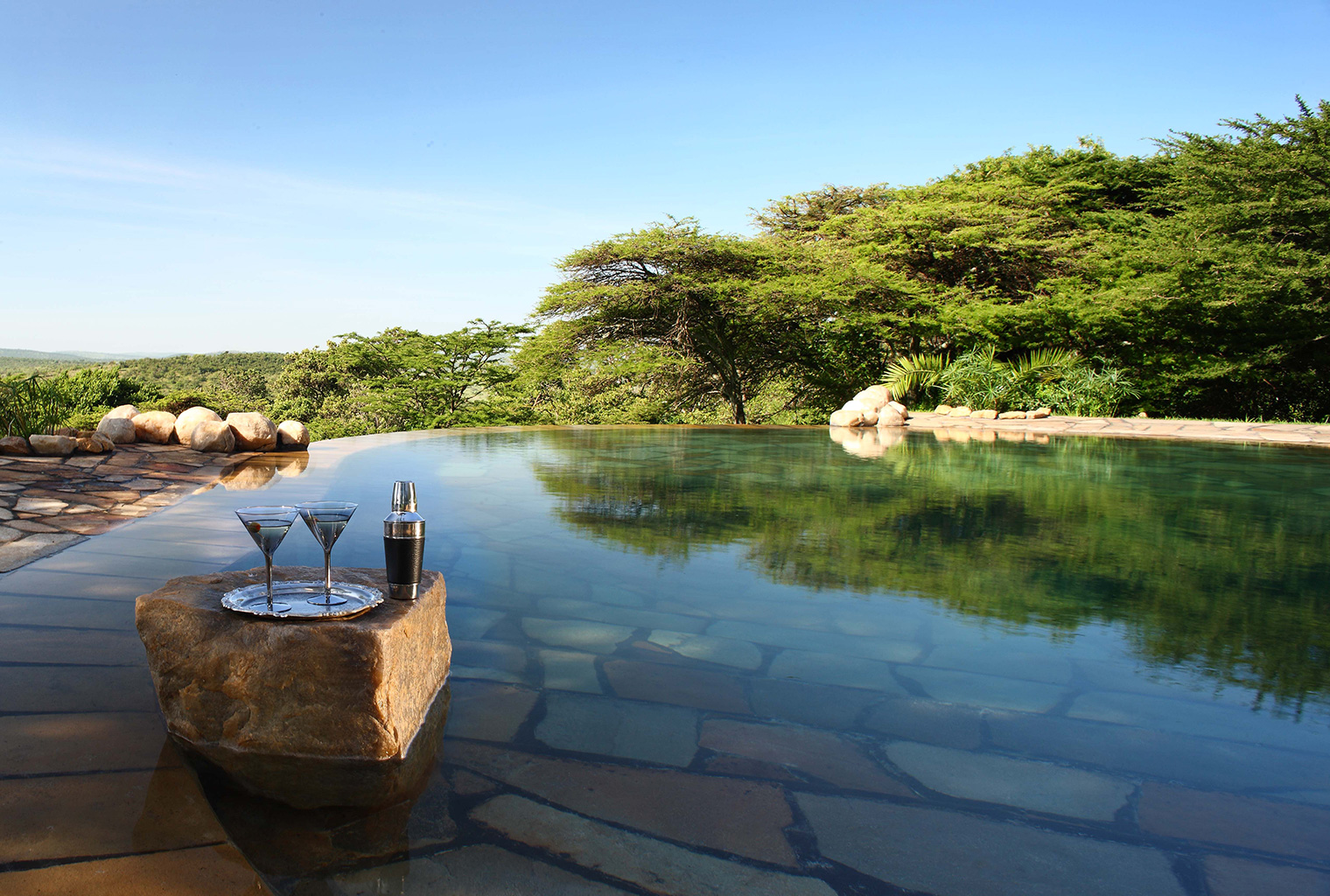 The en-suite sleeping tents are equally well appointed. With beautiful hand built four poster beds, safari antiques, gramophones, old style showers and flushing toilets, every effort has been made at 1920s to give its guests a real sense of what it must have been like to safari a hundred or so years ago. Add to this the fact that each tent is attended by its very own personal butler, is lit by candle, looks out directly into the wild, and it is difficult to disagree with the owners when they say that this was the life.
Activities at Cottars 1920's Safari Camp include 4×4 game drives, walking safaris, the chance to travel in – and view game from – an authentic wooden car, sundowners, massage, pedicures and manicures. The guiding is – as one would expect – top notch.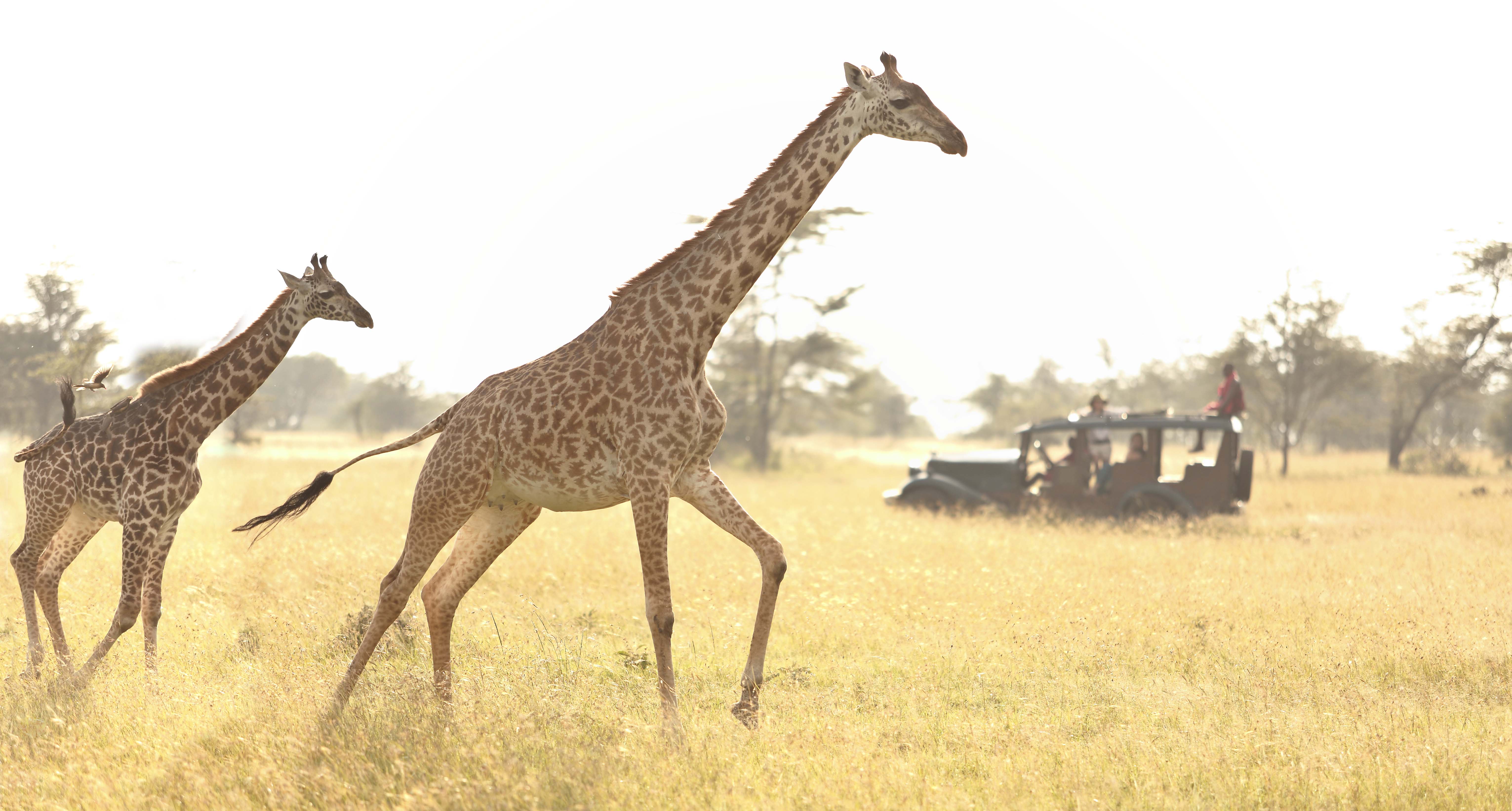 Ethical Information
Besides having the oldest continuing relationship with the maasai of anyone in tourism in Kenya, our Cottars 1920's Camp is the first of the smaller true eco tourism camps in Kenya.
We do also operate the Cottars Wildlife Conservation Trust which facilitates client donations for bursaries to 31 local children in schools, funding education to completion of the payment of salaries to 3 teachers in the Olpalagilagi primary or one deaf and dumb boy, the funding and accommodation of 12 scouts to control cattle and poaching, the school feeding program worth $100 per day for 160 kids, facilitation of a Participatory Rural Appraisal to identify the development priorities of the Olderikesi Group Ranch with the medical faculty of the University of Manitoba, the leasing of a conservancy of 6000 acres from the local community for wildlife tourism worth $80,000 per year which goes into community projects starting this year – this is a project that has taken 15 years to organize and to do the political groundwork and administration structure to make it accountable and sustainable.
We only communicate with our clients interested in helping the community where our camp is situated and we are totally responsible for their donation to it's conclusion, providing reports on a regular basis as required. Otherwise we charge clients park fees that if they do not travel to the park, we instead direct the payment to the conservancy. Cottars is in the olderikesi conservancy area but situated within 1 km of the Mara reserve border.
We are the first property in Kenya to qualify for the Zeitz Foundation 'Long Run Destination' 4 C's program (community, commerce, conservation and culture).