Designed to evoke the spirit of early twentieth century safaris, founded and passed on down through the Cottar family since 1919, Cottars 1920s Camp is the oldest safari camp in existence.
Overview
Described by its owners as more a way of life than a business, 1920s is located just outside the Maasai Mara, on 22,000 square acres worth of private concession. Within easy reach of the park, yes, but offering an altogether different experience in terms of pace, privacy and gold tap authenticity. Catering for just 12, Cottars 1920's Safari Camp consists of a shared tent – dining area, bar, lounge, library – and 6 sleeping tents.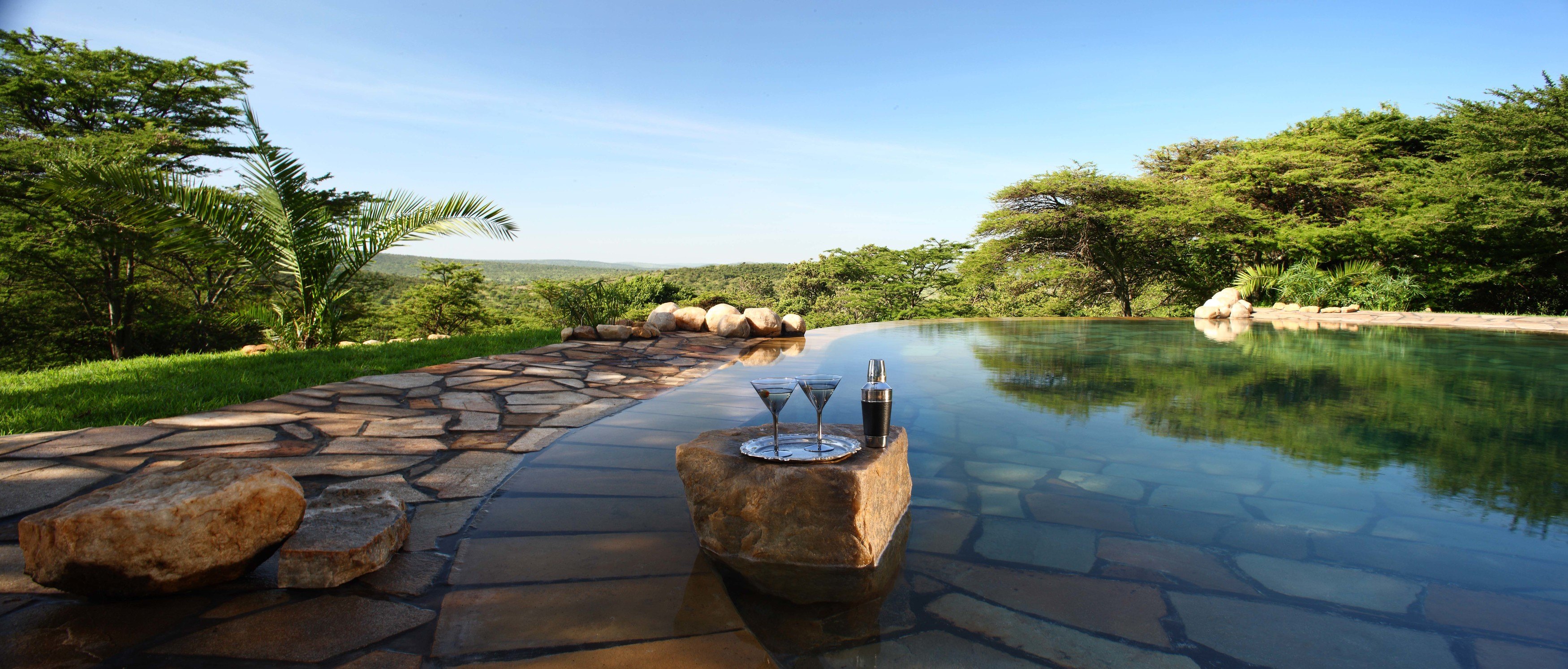 Food & service
The shared area is an extraordinary affair. Silver service set, surrounded by early twentieth century paraphernalia, attended by uniformed waiters, the dining table alone reflects a much more opulent era. The lounge – strewn with Persian rugs, beautiful pieces of eighteenth and nineteenth century furniture, a library of Africana literature – continues the theme, and is intended to create, for the adventure weary traveller, a sumptuous retreat, a style one might normally associate with dignitaries, presidents, the landed aristocracy.
Rooms
The en-suite sleeping tents are equally well appointed. With beautiful hand built four poster beds, safari antiques, gramophones, old style showers and flushing toilets, every effort has been made at 1920s to give its guests a real sense of what it must have been like to safari a hundred or so years ago. Add to this the fact that each tent is attended by its very own personal butler, is lit by candles, looks out directly into the wild, and it is difficult to disagree with the owners when they say that this was the life. There is Wi-Fi available in the dining area, but please note it can be on the slow side.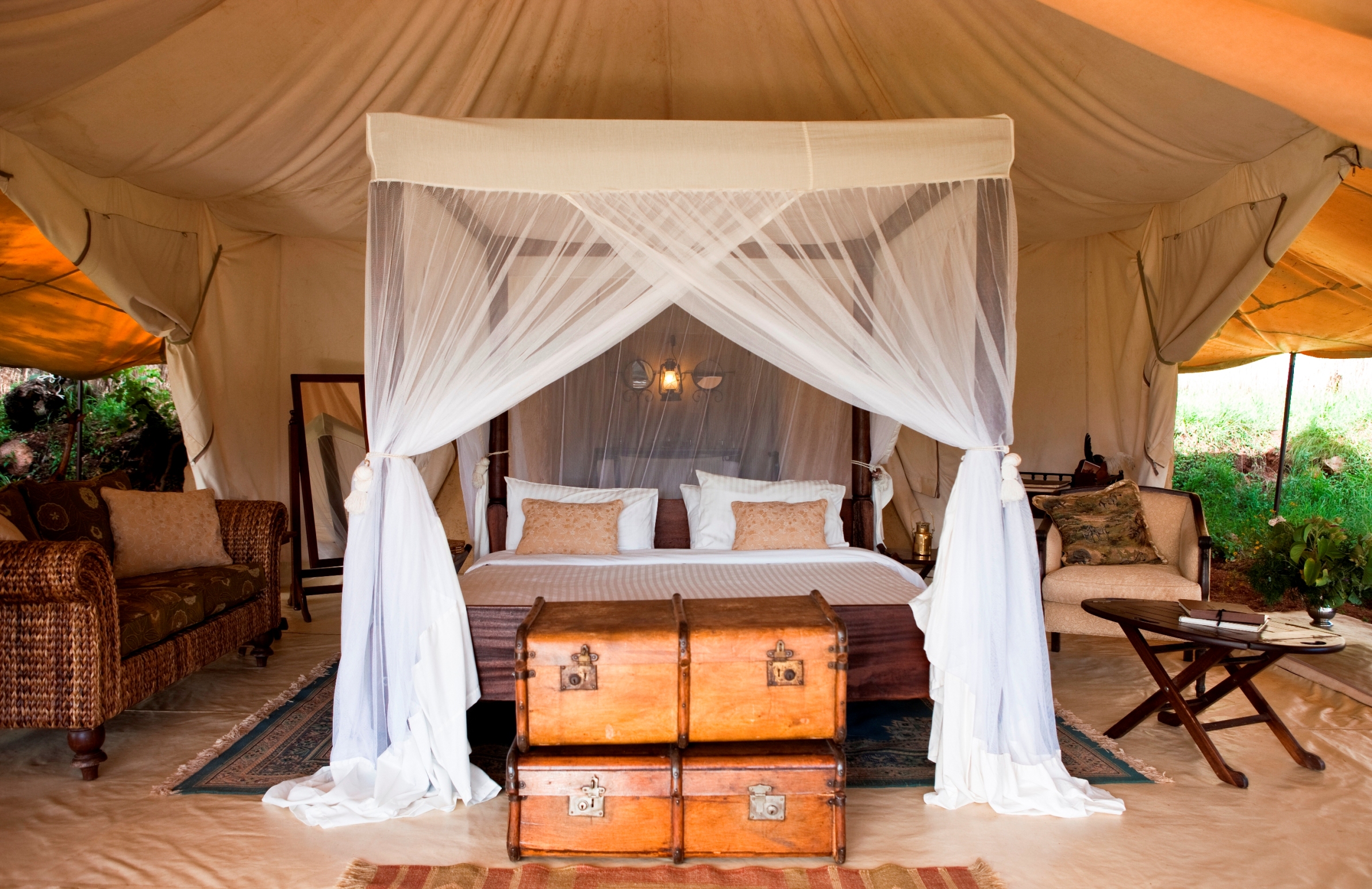 Activities
Activities at Cottars 1920's Safari Camp include 4×4 wildlife drives, walking safaris, the chance to travel in – and view wildlife from – an authentic wooden car, sundowners, massage, pedicures and manicures. The guiding is – as one would expect – top notch.
Impact
Conservation 
Through the establishment of the Cottars Wildlife Conservation Trust (CWCT), the Camp has been actively engaged in the preservation of natural habitats and wildlife in the area. It contributes a significant portion of its revenues to the Maasai Mara National Reserve.
As a testament to Cottars Camp's unrelenting commitment to environmental conservation, the CWCT is working to set up a conservancy. Working with a land committee, comprising of representatives from the Maasai community that owns Olderkesi Ranch where the camp is built, the CWCT has been at the forefront of advocating for the establishment of the Olderkesi Conservancy.
Commerce
Cottars Camp has played a crucial role in the growth of the local economy within this region. One example is through its support of Maasai women by providing a ready market, through its guests, for their beadwork and other handicrafts.
Community
Cottars Camp maintains close ties to neighbouring communities and is keen to address the challenges they face. Through the  CWCT the Camp has for many years actively supported the Maasai community's struggle to obtain land tenure which has been one of the main impediments to community development in South East Mara. Without land tenure, communities are essentially squatters on the land and therefore have no claim or decision-making power with regards to its use.
As part of its continued commitment to community development, the CWCT also currently supports a total of 139 pupils through its bursary scheme. It also trains youth in the community as tour guides and provides employment.