2°
17'
58.05"S
40°
55'
20.98" E
Accessible only by boat, and located in the Lamu archipelago, on Manda Island, opposite Lamu itself, The Majlis Hotel is a privately-owned boutique hotel.
With 3 villas, a restaurant, bar and multiple pools, The Majlis Hotel is a medium sized build and is made from mixed materials – stone, wood and thatch. The shared areas are beautifully kept, and much is made of the view of Ras Bitau Bay and Shela Village, which is stunning, and of the hotel's art, which includes an enormous elephant head sculpture by Armanndo Tanzini. The food – international, but tipped heavily in favour of Japanese and Italian – is delicious, the service friendly, and families will be pleased to learn that The Majlis loves children.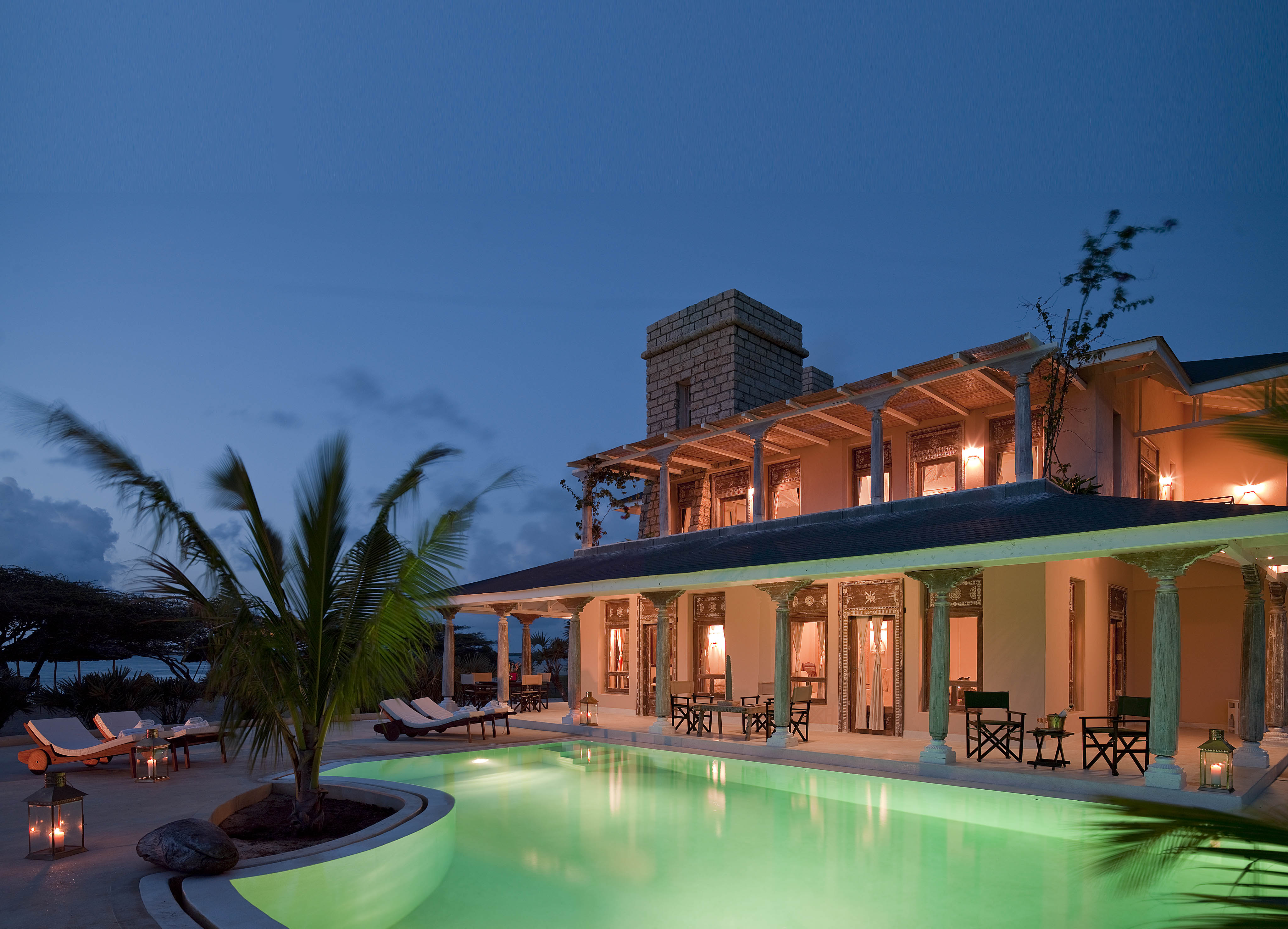 The 3 villas consist, in total, of 25 en-suite bedrooms / suites. There is a dizzying array of room size, with the rooms offered either as superior or deluxe, and the suites as junior or royal. Nonetheless, whatever the room, each contains a four poster bed, a seating area, and a changing area. The style is restrained, with carefully chosen artefacts, one or two hand-woven rugs, and furniture that is as well designed as it is comfortable. The ceilings are high, beams are exposed, and there is a general feeling of space. Each villa of The Majlis has its own private veranda and pool, and these extra public spaces provide relaxed environments within which to meet and exchange notes with other guests.
Activities include water sports, diving, snorkelling, Lamu based excursions dhow trips and fishing. Please note: the fishing season takes place between August and May.