Though just minutes away from Peponi Hotel, The Fort at Shela stands alone in the sand dunes. Beyond it are 14 kilometers of deserted beach, and the next village, Kipungani, is a 3 hour walk away.
Overview
Built 9 years ago, The Fort is a private house constructed from local materials, and is enclosed by an imposing sandstone wall. The wall itself – 50 feet high, and periodically broken by narrow openings, which serve to funnel the sea breeze into the house's interiors – ensures both a private and sand-free stay.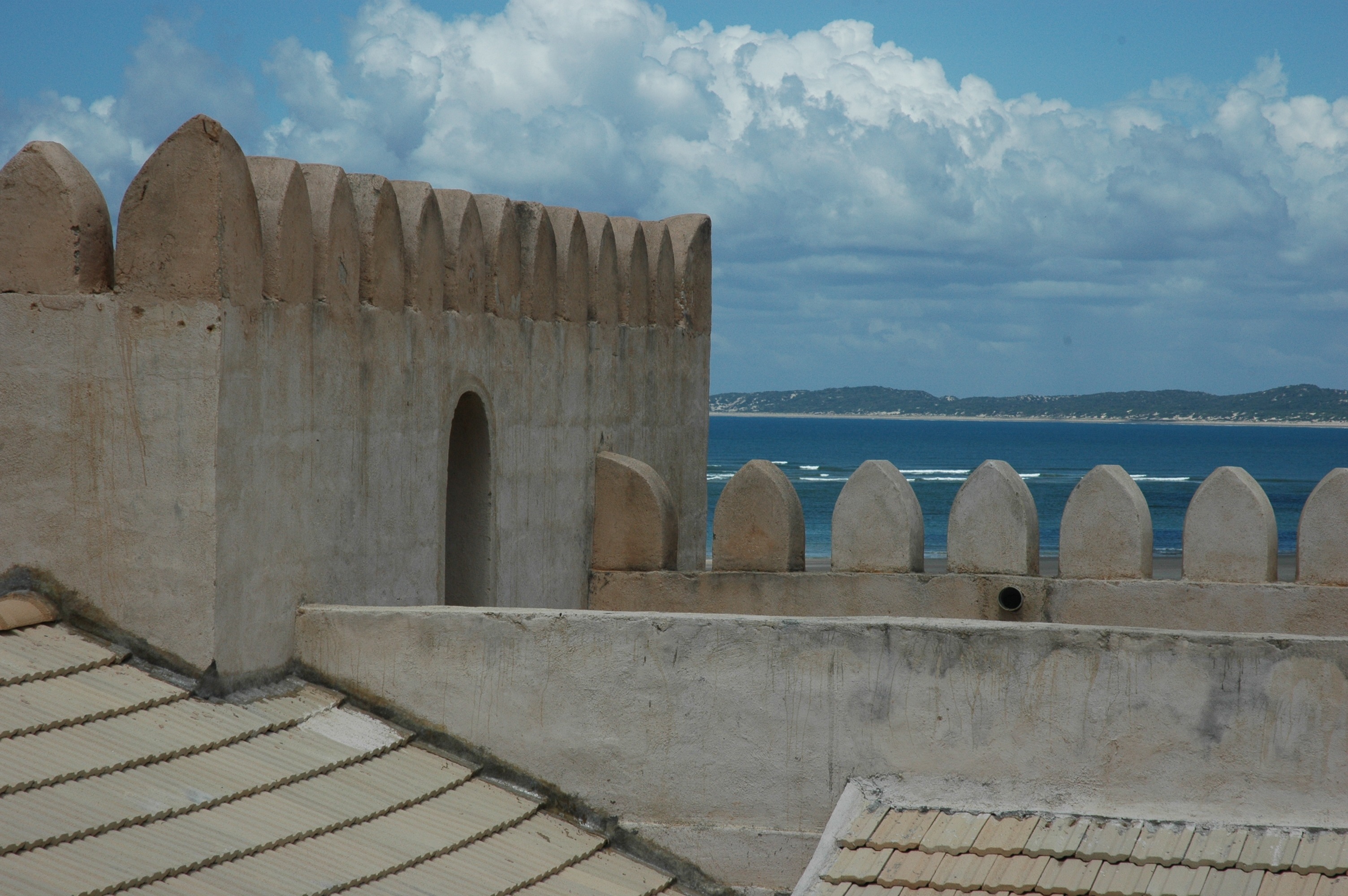 The Fort's entrance is marked by a heavy wooded Oman style door. Decorated with brass studs, it opens onto the main floor. This vast area, which consists of a courtyard bordered by a roofed exterior, echoes the island's natural elements. High ceilings, pillars and swahili arches surround a pool, several lounging areas, a tropical garden and an active well. Tranquil, beautiful and full of surprises, it constitutes the house's main shared area.
Food & service
The Fort comes with a staff of 10. The house cooks do all the catering. They buy the food, cook it, and suggest menus. Basic vegetables, fresh seasonal vegetables and fruits are all available in the Lamu or Shela market. Other supplies – such as meat – are flown in from Nairobi or Malindi. The diet is mostly local fish and sea food, which are excellent and brought to the door every day. Chicken can also be found with advance notice.
Rooms
On the second floor are 10 en-suite bedrooms. Decorated in a style that is both authentic and luxurious, they remain true to the Fort's overall design: the beds are made from local woods, the fittings are of the highest standard, and the soft furnishings are Arabic chic.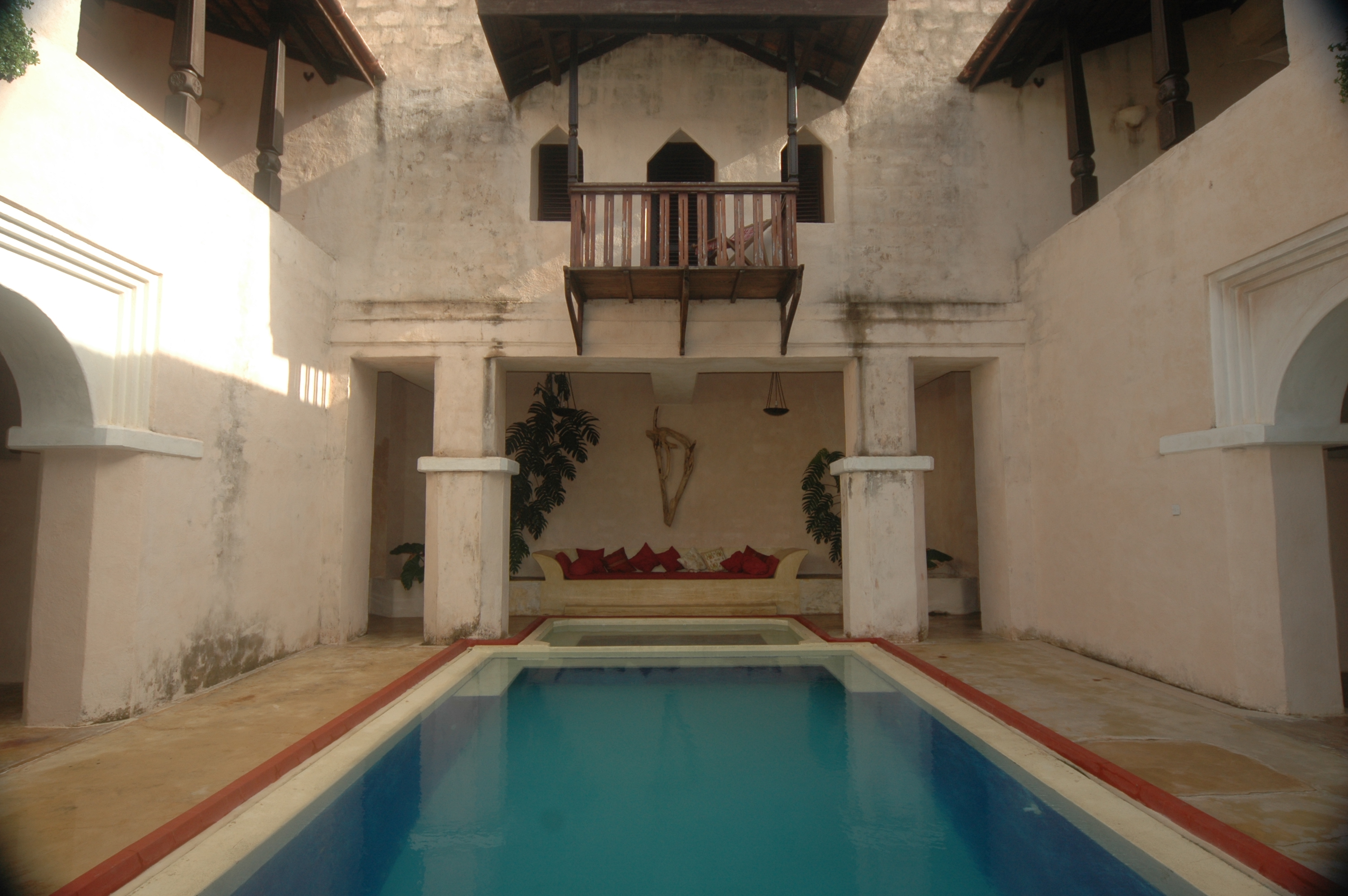 Allowing for constant interaction between floors, and reminiscent of Moorish city architectural designs, each room overlooks the courtyard, while, at the same time, affords spectacular views of the dunes, the ocean, of dhows, camels and passing donkeys. Wi-Fi is available, but please note the signal can be intermittent.
Activities
For a fee, a boat is available for snorkeling and fishing excursions, trips to Lamu town or other destinations. Pick up from the airport, and drop offs at Manda island, across the channel, are complimentary.