Shela House owns three private villas in Shela Village on Lamu: Beach House, Shela House and Palm House. For more information on Beach House.
Overview
Both Shela House and Palm House are located in Shela village. Each offers access to the excellent beaches and the old town. Guests have the option of hiring the villas on an accommodation only or full board basis.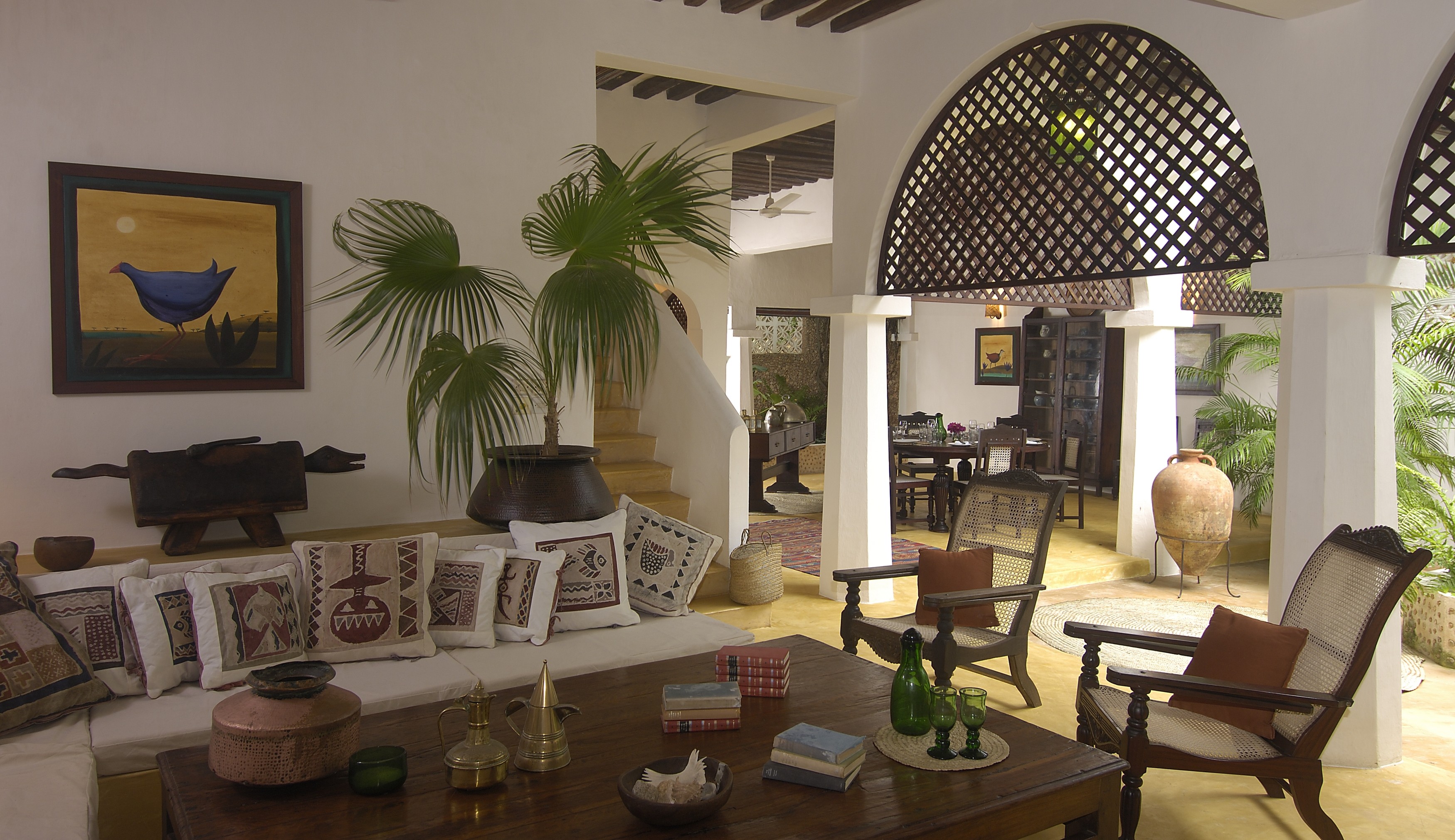 Food & service
Both houses come with their own staff. The chefs are on hand to discuss possible menus, which are usually international, Swahili, and/or fish. The food is fresh; bought off the beach, in the local market, or flown down from Nairobi.
Rooms
Built around a courtyard, well and garden, Shela House is a compact three story build. The front entrance leads either through to the courtyard, or towards two sets of stairs, which provide access to the bedrooms and roof terrace. The style is luxury chic, and much of the furniture and decor is locally sourced. Together with dining and seating areas, there are 5 en-suite bedrooms, 3 of which are doubles, 1 a twin, and the last a single. All have their own balconies.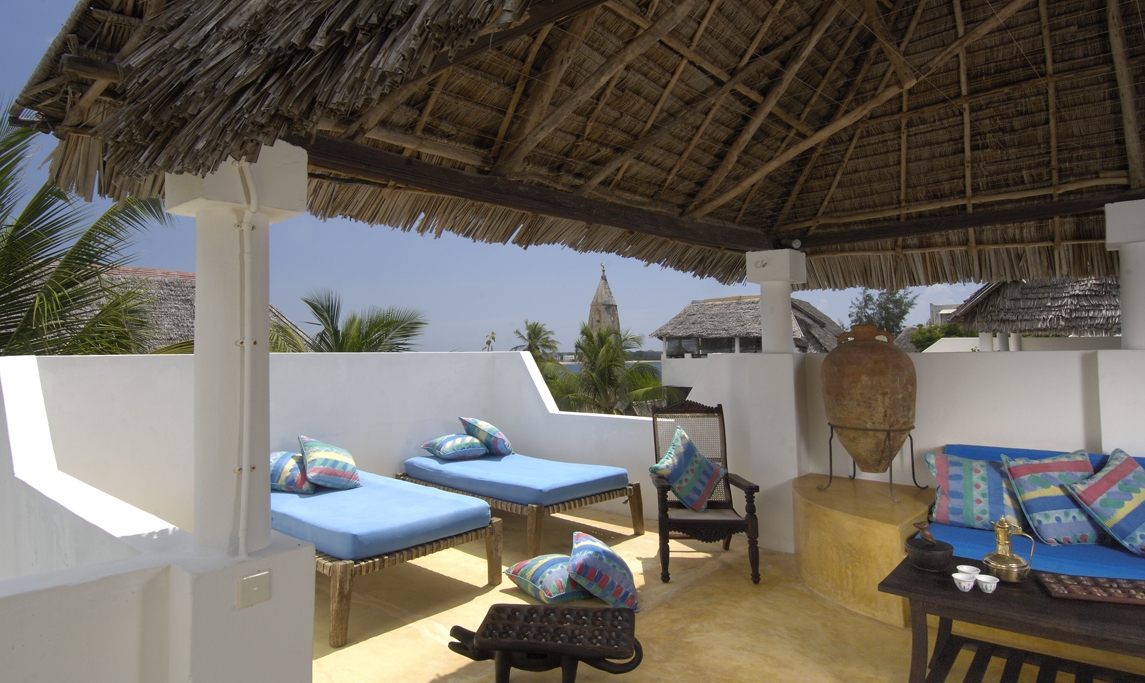 Palm House is similarly designed – although it has an additional side garden, which can seen from the lounge and dining room. Slightly smaller than Shela House, it has 4 en-suite bedrooms – 2 doubles, 1 master and a twin. The master has two balconies. With the gardens, an open terrace on the second floor, and a thatched rooftop, there are plenty of open spaces, and the style is again much like Shela House's. The central office offers Wi-Fi and mobile phone connectivity, while each property boasts Safaricom WiMax internet access.
Activities
Activities include swimming, snorkelling, village visits, and dhow trips.
Impact
Commerce
Shela House supports the local economy through numerous initiatives including the use of local boats for guest trips and the purchasing of local produce. Shela House Managerment (SHM) was also a founding member of the Shela Bursary Fund, which provides further economic support for the local area.