4°
4'
6.66" S
39°
40'
44.06" E
Located on Lamu island, within half an hour's drive of the airstrip, and run by Mary Jo and Louis Vaan Aardt, Kizingo is a very comfortable, cast-away beach lodge which prides itself on providing an intimate, hands-on experience.
Situated at one end of Shela's 12 kilometre beach – its Kiswahili name translates roughly as the point – and consisting of just 6 bandas and a shared area, Kizingo is largely a Swahili build, and its high thatched roofs, open sides and matted seats and loungers are designed to make the most of the sea breeze, and, in the case of the roofs, which reach down to just above head height, to provide as much shade as possible. With great service and fine food (seafood and locally grown produce), it fosters a relaxed atmosphere – very much in keeping with the beach, the sea and the people of Lamu.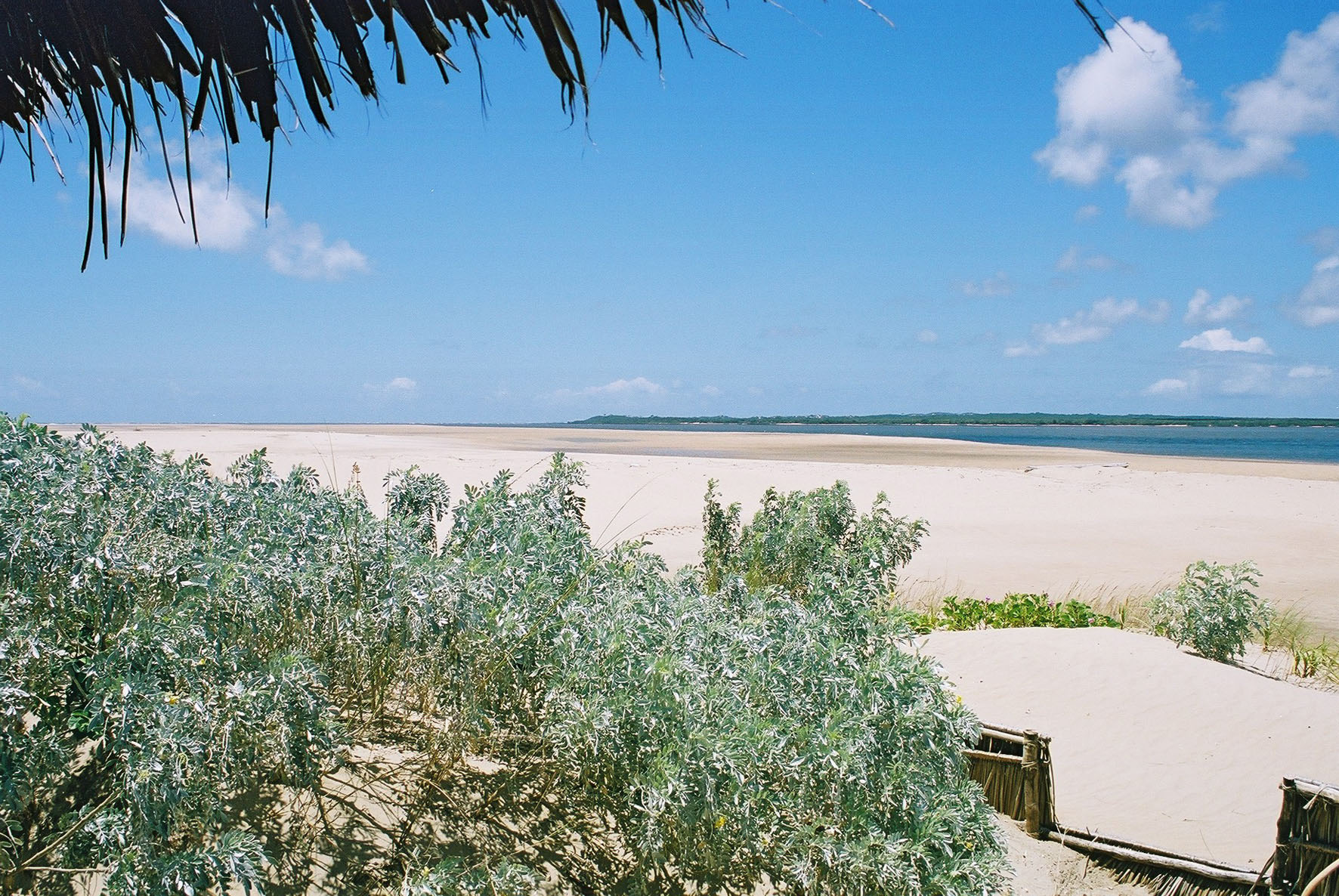 The bandas themselves are spacious, shaded and beautifully built. The interior walls and the flooring are covered with palm matting, a Swahili technique that takes the edge off harder surfaces, and allows the room to breathe. Each banda is en-suite, contains a large four poster bed, a dressing area and looks, by way of a large verandha, out to sea. The bathroom possesses a flush toilet, basin hot water shower.
Activities at Kizingo include snorkelling, cycling, bush walks, village and town visits and dhow trips.
Ethical Information
Kizingo is strongly committed to conservation, ecologically sound practices and a symbiotic relationship with the local community.
When we built Kizingo we used the knowledge and expertise of villagers to construct the bandas. We used locally produced materials such as mangrove poles, star palm leaves and coconut palms, to help the lodge blend into the landscape.
Cross Ventilation
The large open plan design of bandas, with shaded windows and the reuse of natural materials allows for optimal cross ventilation.  This ensures the rooms remain cool even on the hottest days.
Solar Power & Solar Water Heating
Each banda has its own 12V solar power.  Electricity is generated by a 50W photovoltaic panel supplying six low energy D.C. lights.  The hot water in the banda's are also heated by the solar power.
Water Management
Water supply is from a fragile fresh water lens floating on a layer of salt water.  To protect the lens from over pumping, our water is extracted from wells equipped with float switches.  Water is then collected in header tanks before being gravity feed to the bandas.  All water is metered and recorded.
Waste water from showers, basins and the kitchen, excluding oil and fat, is collected daily and recycled in the garden.
Eco Toilets
Bandas are equipped with flushing 'eco-loos' that use 1 liter of water per flush.  This has reduced our water consumption dramatically.
Composting
Kitchen waste is mixed with chicken manure and bedding then composted for use in the kitchen herb and salad garden.
Plastic waste is incinerated at over 800ºC, breaking down the organic constituents of plastic into carbon dioxide and water.
Fuel Consumption
We have purchased our first four stroke boat engine and plan to reduce our two existing engines.  It is estimated that this should reduce our petrol consumption by 50%.
Egg Production
We have 250 layers producing organic eggs.  Eggs surplus to our requirements are sold to other lodges on the island.
Tree Planting
Annually we plant almost 1000 indigenous trees and scrubs to stabilize the sand dunes. Other exotics, 500 cassarina and 200 coconuts trees are also planted ensuring self-sufficiency in fire wood and cooking.
On the main land we purchased land and planted out 50,000 cassarina and eucalyptus trees over the last four years.
Turtle Conservation
Through the Lamu marine conservation project we monitor any green turtle nesting sites.  We also tag and release turtles caught in fishing nets.
When the eggs hatch, staff alert us so that interested guests may watch over the baby turtles as they find their way to the ocean, protecting them from crabs and birds.
The Kipungani Schools Trust
The first School to be re built was the Kipungani Primary School. Since then the KST has gone on to build 12 more primary schools.
Due to the increase in student numbers KST supports extra teachers for most of the schools. KST also tries to help with as many scholarships as it can and to date there are over 40 children receiving these.