1°
17'
31.44" S
36°
49'
19.01" E
PLEASE NOTE: Kiwayu Safari Lodge is closed until further notice. We apologise for any inconvenience. In the meantime, we suggest considering Peponi Hotel as an alternative accommodation.
Lauded by, among others, Harpers and Queen, Kiwayu is located on Kenya's northern coast, and takes its name from a nearby island. Originally a private getaway, it has always been the preserve of the Pelizolli family, and grew from 6 tents and an ice bucket to the world renowned lodge it is today. With just Kiwayu village to the north, and set in Didori Nature Reserve, it is a remote, beautiful and wonderfully relaxed destination.
overview
Constructed from locally sourced materials, and using Bajuni build techniques to combat the light and heat, Kiwayu Safari Lodge is strung along the beach, and consists of a main shared area – which includes a restaurant, a bar, lounge and outside seating area – and 18 luxury bandas.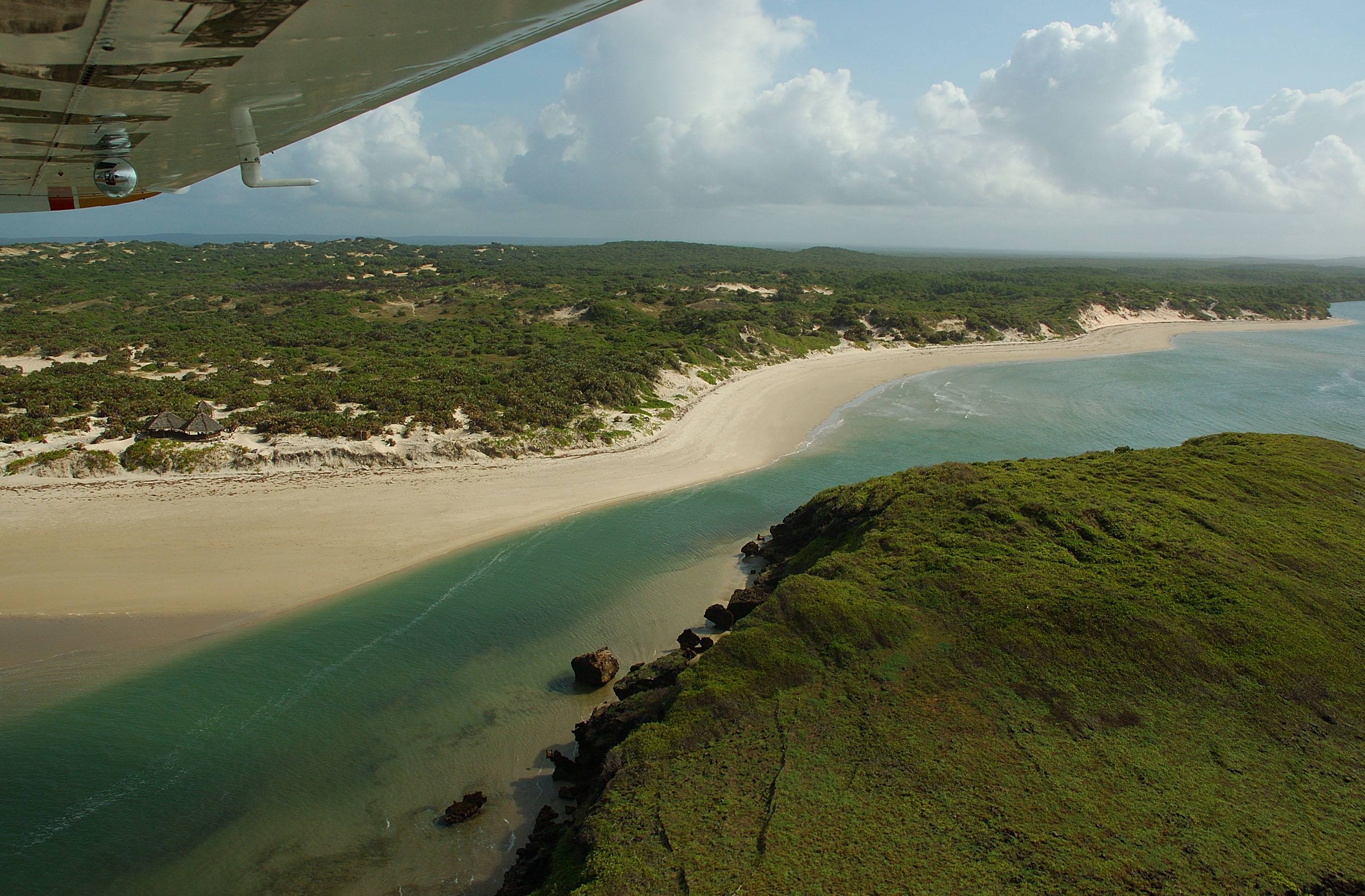 food and service
Opening out onto the beach, and serving the most exquisite of cuisines – Italian, seafood, Swahili – the main lodge is a delight. The service is first rate, and the decor – matted floors, whitewashed driftwood, shells, floor cushions, simple – is informal.
accommodation
The bandas themselves, discreetly located, bereft of television, tile or baths, are designed to maximise the natural – the sea, the breeze, the sound of water – and are some of the most beautiful sleeping rooms one could hope for. Each is en-suite, each contains a king-size bed, a solar heated shower, a seating area, and each is fronted by a thatched veranda – complete with hammock and Swahili lounger. As with the bar and dining area, the style is simple, African and just right.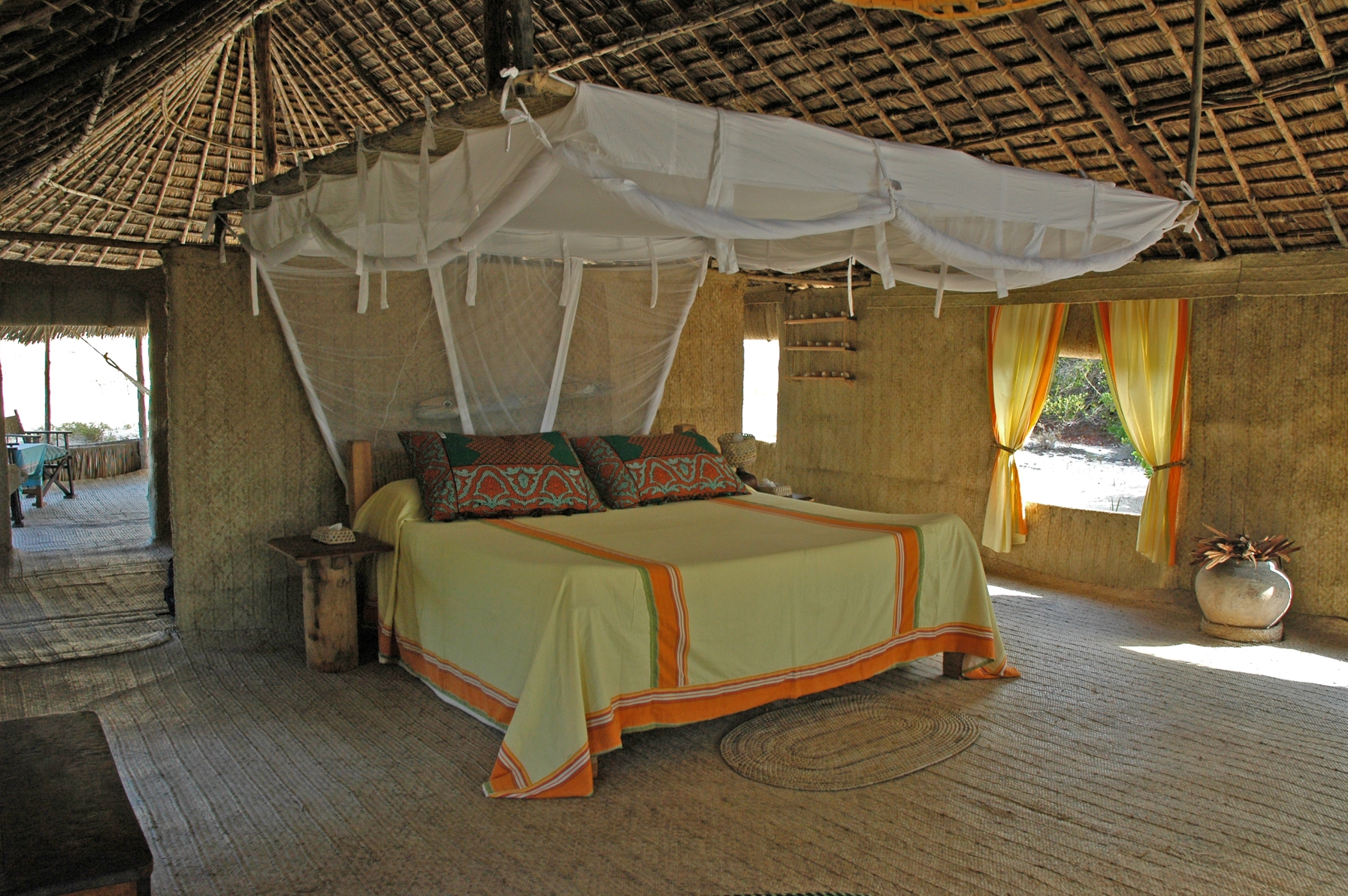 Please note that Kiwayu also offers the Baobabs of Kitangani, which, with a living area, separate sleeping banda and two lounging bandas, is a small beach house located across the bay, on Kiwayu island, and comes with its own staff, boat and private beach.
activities
Activities at Kiwayu include swimming, snorkelling, fishing, dhow trips, water skiing, bird watching and walks.
Best visited between October and March, when the kaskazi monsoon is in full swing.
Ethics
Conservation
Kiwayu Safari Village has been strategic in creating a conservation programme designed through creation of  the Mkokoni Wildlife Conservation Trust to empower the neighbouring community, Mkokoni Village, its members and the environment. In a successful partnership between the two stake holders who look to protect the area directly adjacent to us, the community, and inland to the boundary of the Dodori reserve.
The Mkokoni Wildlife Conservation Trust area is approximately 36 square kilometers, a small but vital area defined by its unique dune system responsible for rain catchment, seasonal inland water holes, acacia woodland, dynamic tidal beaches and littoral mangrove forest and grass land. It sits between the Kiunga Marine Reserve on its Eastern side, the Dodori Reserve on its West and the Dodori River to its South. This vulnerable corridor is frequented by a variety of endangered species such as African Hunting Dog, Cheetah, Adders Dyker, Elephant, the Green, Olive Ridley and Hawksbill Turtles, amongst a wide variety of diverse birds, vegetation and smaller mammals.
The Mkokoni Wildlife Conservation Trust aims, with support from other established conservation organizations such as the East African Wildlife Society and Kenya Wildlife Service, to protect the overall integrity of this area with proceeds generated by tourism, skills and capacity development, and community based projects used to enhance education, health, sanitation, environmental clean ups as well as the protection of wildlife and habitat.