Located in the old village square of Shela on the island archipelago of Lamu, Jannah Lamu is a collection of three apartments restored and decorated by fashion designer Anna Trzebinski. Jannah follows Anna's previous project Nairobi Eden, her longtime home turned boutique hotel that's known for its quality and intimacy, and Jannah — meaning 'paradise' in Arabic — is no different, promising to live up to its name in every kind of way.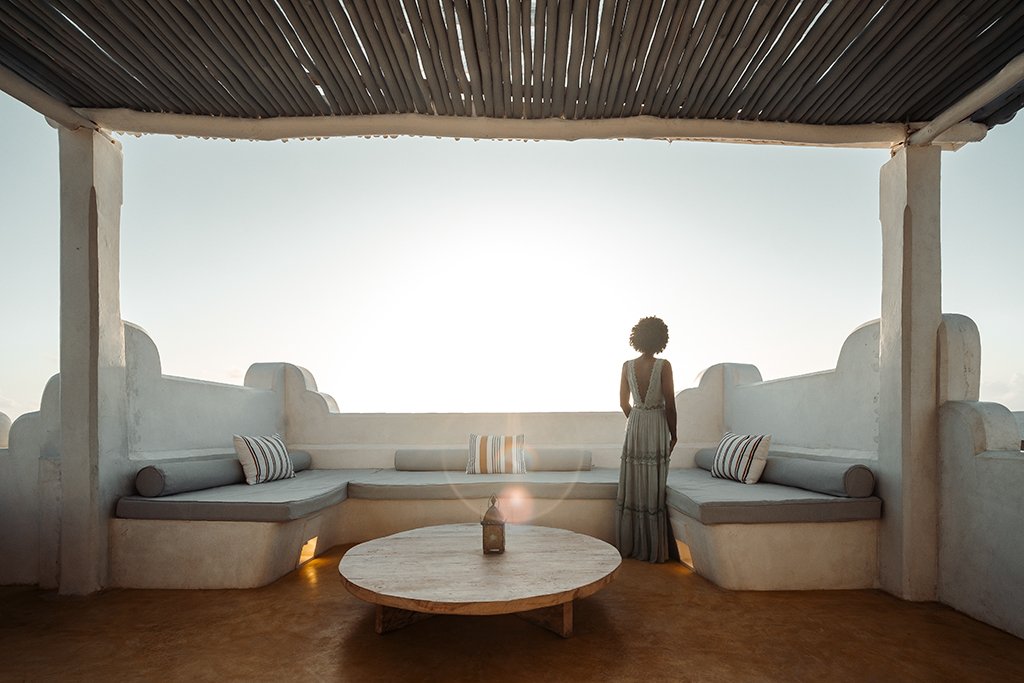 Overview
Nestled in the southeast corner of Lamu Island in the laidback village of Shela, Jannah Lamu offers travellers an intimate experience of village life and serves as an ideal base from which to explore the archipelago. Light and airy with Swahili-style furnishings and mahogany-carved window frames throughout, the space itself is simple yet luxurious, and centres around a spectacular rooftop terrace from which visitors can gather, share meals and enjoy the views. Guests also have access to three restored Mozambiquan Dhows and a teak taxi boat for sunrise or sunset sailing, swimming in the mangrove channels and exploring the nearby islands.
Food & service
While designed primarily for self-catering, guests do have the option to bring in their own chef, but given Jannah's excellent location, there are many local restaurants to explore nearby. All suites have a fully equipped kitchen and small dining space, and meals and drinks can be enjoyed on the shared rooftop terraces during the summer evenings.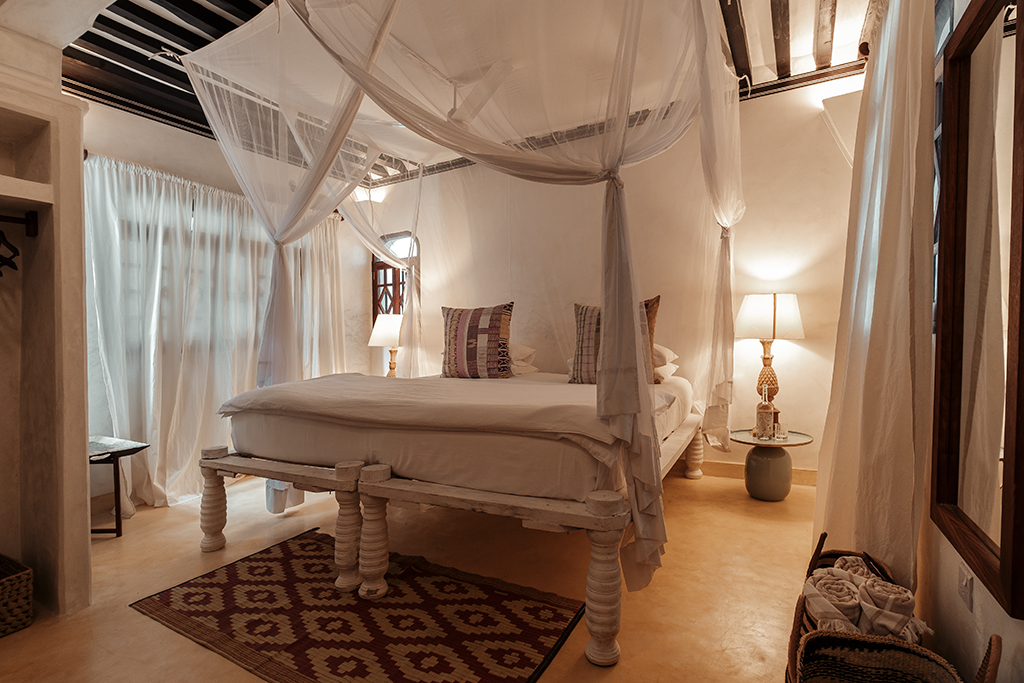 Rooms
There are two one-bedroom suites and two two-bedroom suites, a spacious penthouse suite on the fourth floor, and a two-bedroom apartment on the first floor, all connected by shared communal areas. Guests have access to two shared rooftop terraces with lounging areas, a communal dining area to gather and share meals and a traditional scented garden.
Activities
As well as the obvious attraction of Shela Village's isolated white sand beaches, Jannah Lamu is also just a short boat ride away from the historic Lamu Town (a UNESCO World Heritage Site) and offers all the best in island activities, such as snorkelling, diving, sunrise swimming in the mangrove channels, sunset sails along the coast and day trips to nearby islands. It's worth noting that guests of Jannah have access to Anna's exclusive black book of local secrets.