Described by The Times as being at the 'top of the food chain' when it comes to Lamu property options, and recommended by everyone from Conde Nast to Harpers Bazaar, Dhow House is a three story beach house frequented by, among others, Tracy Emin, Marianne Faithful and Paul Allen.
overview
Completed in 2004 by London based photographic agent Katy Barker, Dhow House is located in Shela Village, overlooks the sea, and is – in this, an island filled with architectural wonders – in itself, an extraordinary build. Set in well thought out gardens and fronted by a beautifully designed pool, its whitewashed exterior is dominated by a charmingly left field turret, and the approach is broken up by a Romanesque outbuilding.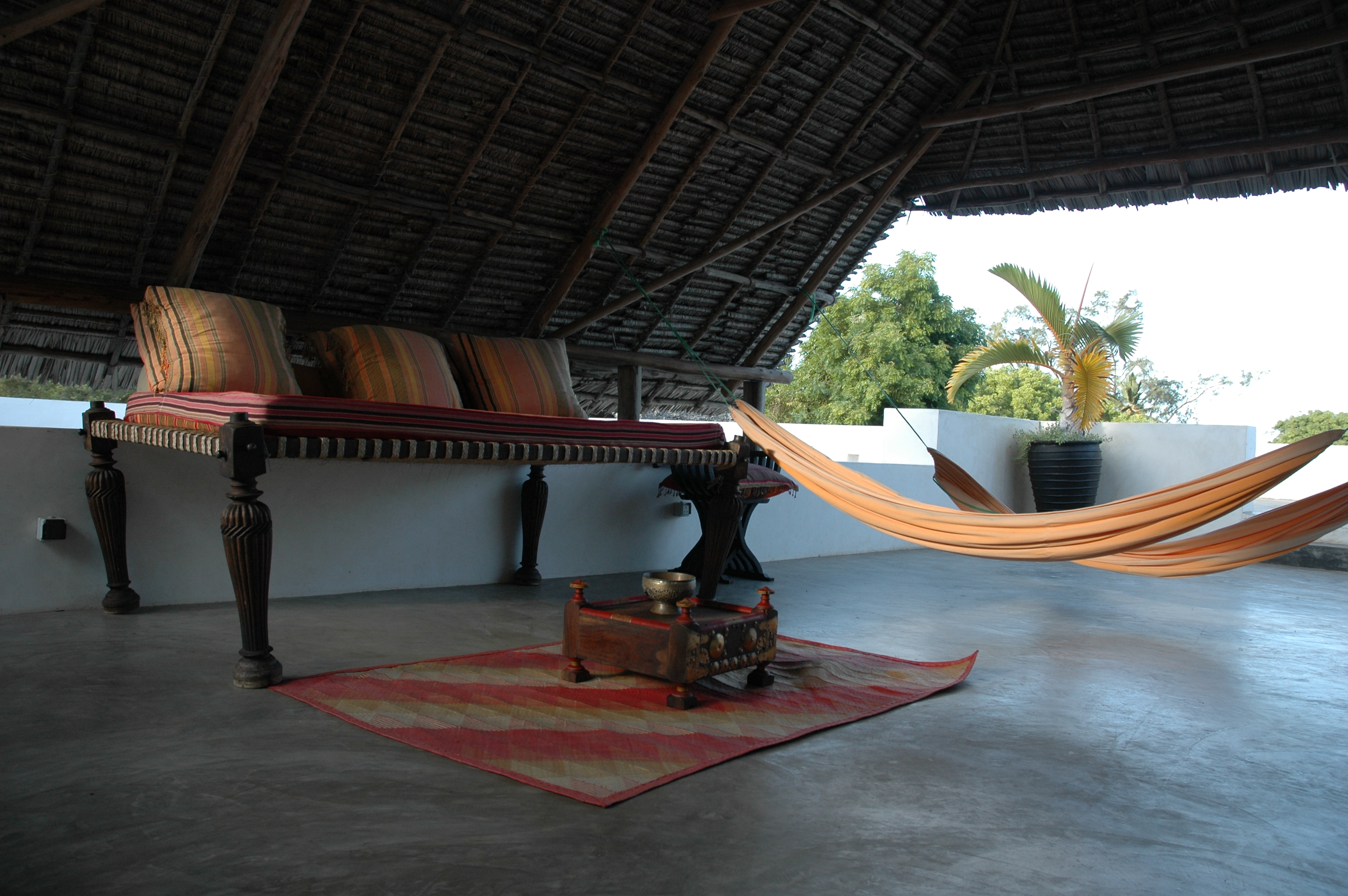 Dhow House caters for up to 12 guests, has a staff of 7, and consists of 8 bedrooms, a dining room, lounge and a number of spacious terraces. Design-wise, the effect is extraordinary: stone floors, ornately carved furniture, sunken seating areas, shuttered openings, carefully chosen pieces of art…all of which are placed or positioned in such a way as to never seem cluttered, and are designed to make maximum use of Lamu's light.
food and service
The food is a delight, the service excellent all-round.
accommodation
Similar only in so much as they are en suite, possess large handmade beds and are furnished with the same eye for space as are the shared rooms, the bedrooms are quite different from each other.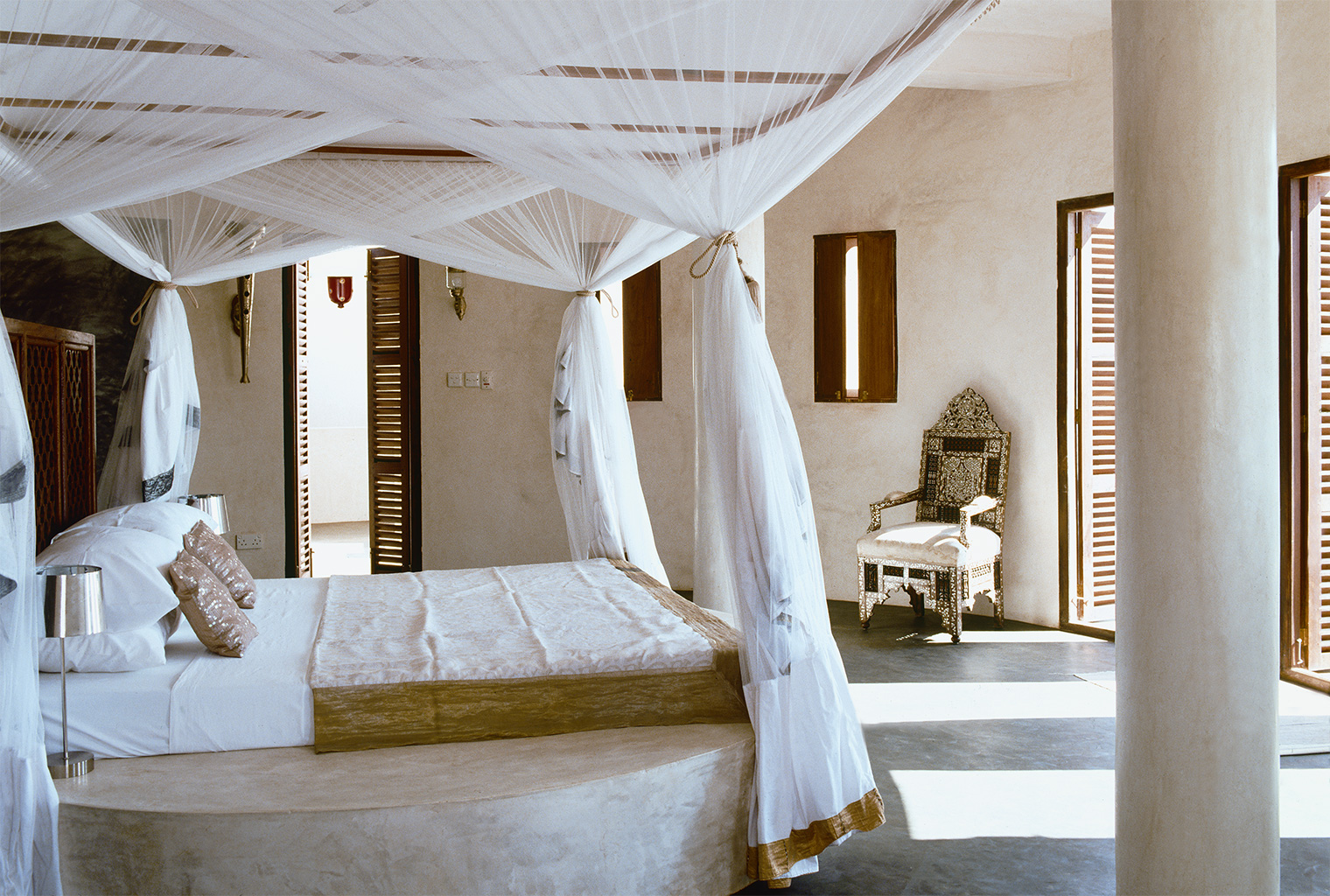 With one master bedroom, three double rooms and three twins, Dhow House caters for all types of groups, including families. Inspired as much by the location – the sea, the people, the island's history – as she is by the sensibilities of European interior design, Katy Barker has created a home whose parts are equal to the whole.
activities
Activities include swimming at Shela beach, dhow trips, snorkelling, cultural visits and lazing about the pool. Please note that the swimming beach is a 5 minute boat ride away – it can be accessed by foot as well – and that the beach from which the house takes its name is a public beach, and one used almost entirely for the building of dhows. It is a working beach and not one, therefore, used by guests for the purposes of swimming/sunbathing.