Sosian Game Lodge is a fully renovated farm-house in a 24,000 acre private wildlife and cattle ranch in Laikipia in Kenya. A working ranch, the entire operation has been designed with conservation in mind and great effort has been made to keep the ecological footprint to a minimum.
Overview
The centerpiece of Sosian's offering is a classic and elegant 1940s farmhouse built by Italian artisans and fully restored and modernized since. There is an abundance of decking that looks out on verdant and well-kept tropical gardens and the bushland beyond, and indoors the dining and lounge areas are comfortable and luxurious without ever being fussy. Guests at Sosian Game Lodge get a genuine sense of local history and culture alongside all the mod-cons one would expect.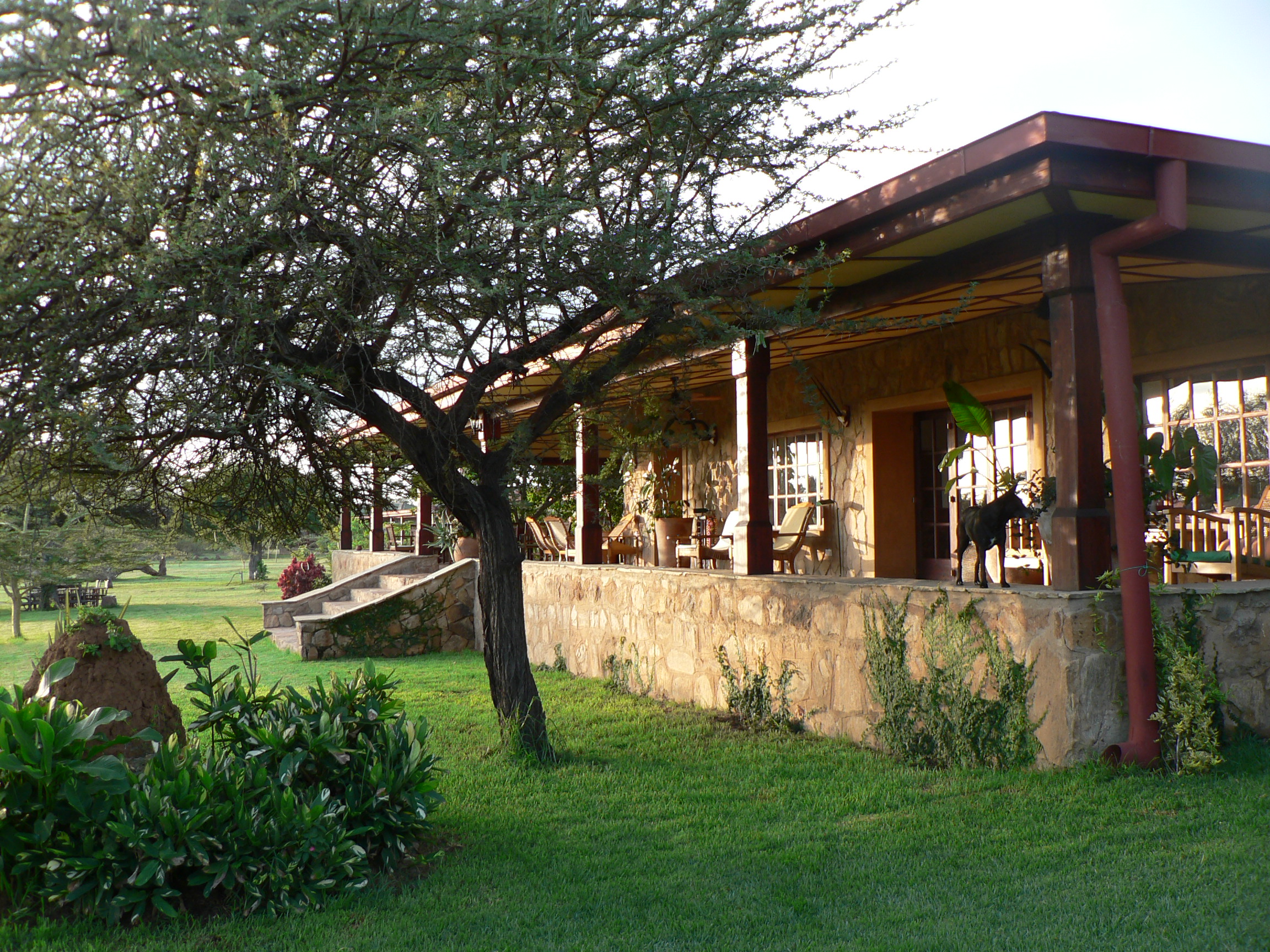 Food & service
The wonderful cuisine is all locally-sourced, with much produce coming direct from Sosian's own organic garden and most of the rest purchased through the local community.
Rooms
The main house at Sosian Game Lodge sleeps 14 and is supplemented by four more cottages scattered throughout the gardens, including a family cottage and a larger and quite secluded honey-moon cottage. Each room is en-suite and has its own private veranda.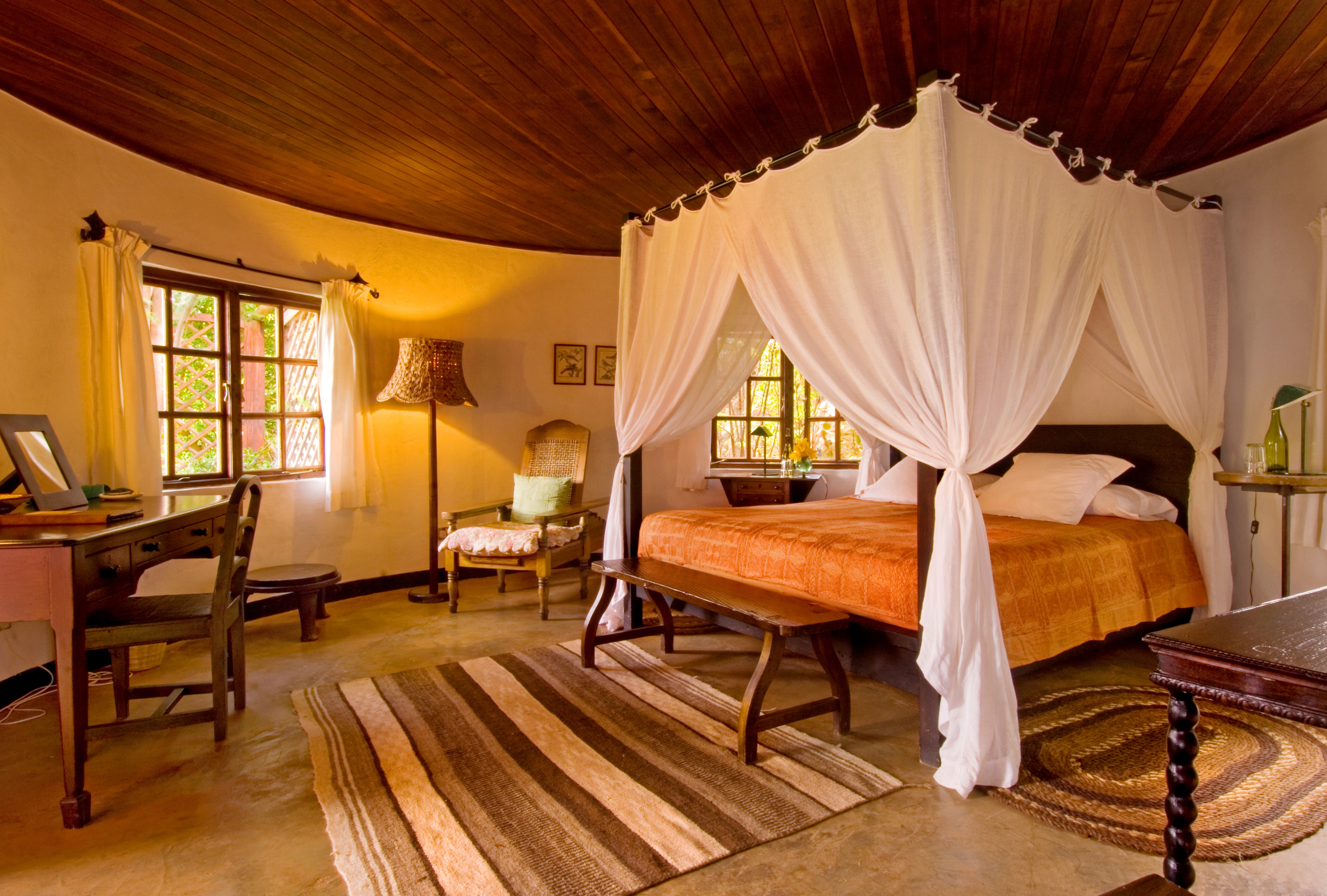 The décor in each is quite individualized but always maintains the feeling of unfussy, welcoming thoughtfulness, incorporating all the comforts of home and lovely local and colonial touches in the furnishings and decorations. Free Wi-Fi is available in the reception area.
Activities
Sosian Game Lodge's location and experience allows it to offer a plethora of different excursions and activities, all guided to the highest standard. These include swimming in a nearby waterfall, night-drives, horse-riding and participation in the running of the ranch.
Impact
Conservation 
Sosian strives to be as eco-friendly as possible, and to promote eco-friendly practices. All rainwater is collected from the lodge roofs and held in storage tanks for drinking. Furthermore no deforestation takes place here for firewood but instead broken off branches are used as a result of the high numbers of elephants within the area. Solar power is also utilised as a method of water heating.
Sosian also has close links with the Laikipia Predator Project with certain species being collared as part of research purposes. Wild dogs and lions have been collared allowing information to be gathered in regards to changes in behaviour, deaths, sightings and fights. The lodge is also a member of the Laikipia Wildlife Forum (LWF), working to protect Laikipia's wildlife through sustainable land use such as tourism. The ranch has encouraged the return of wild game to the area by removing all fences to allow wildlife to move freely through the ranch and by providing security teams who patrol and prevent poaching.