Located on in northern Kenya, in the Laikipia, on the Lewa Conservancy, Sirikoi is a leading representative of a small group of pioneering eco-lodges. Situated on working ranches, these lodges have managed to combine the needs of the environment, the animals and local communities to recreate rich and diverse habitats.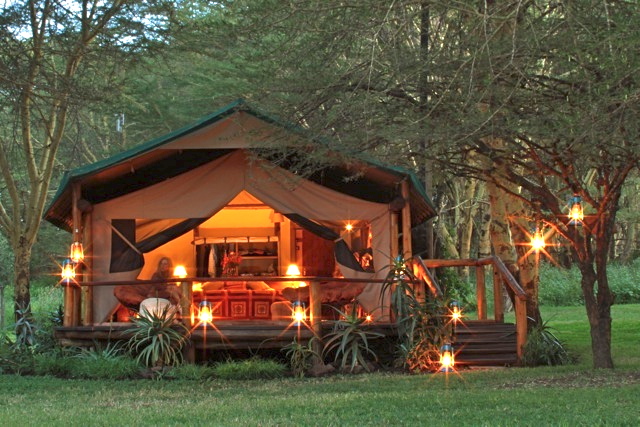 Overview
Sometimes known as Willie's Camp, Sirikoi is an owner-run lodge. Sue and Willie Roberts have been in the business of running lodges, safaris and associated projects for over 30 years, and Willie is known throughout the industry as one of eastern Africa's leading guides. Built from canvas, stone, wood and thatch, and overlooking a well-frequented waterhole, the camp consists of 6 tents, a dining lodge, pool and 2 bed roomed house. The shared area is upcountry in style, and the mixed European and African influences work well.
Food & service
With much of the produce locally sourced – Sirikoi's organic vegetable garden, Lewa Conservancy beef etc. – the food is excellent, as is the service.
Rooms
The rooms of Sirikoi are huge. Either doubles or twins, each possesses an open fire, a separate bathroom, a seating/changing area and a raised veranda. With a style that favours freshly cut flowers, locally made furniture, colourful throws and sketches or paintings by local artists, the rooms are designed to put guests at ease, and so create a home-away-from-home feel. The 2 bed roomed house is situated a little further away, nearer the wetlands, and has possibly the best view of foraging game. Wi-Fi is available in the communal areas.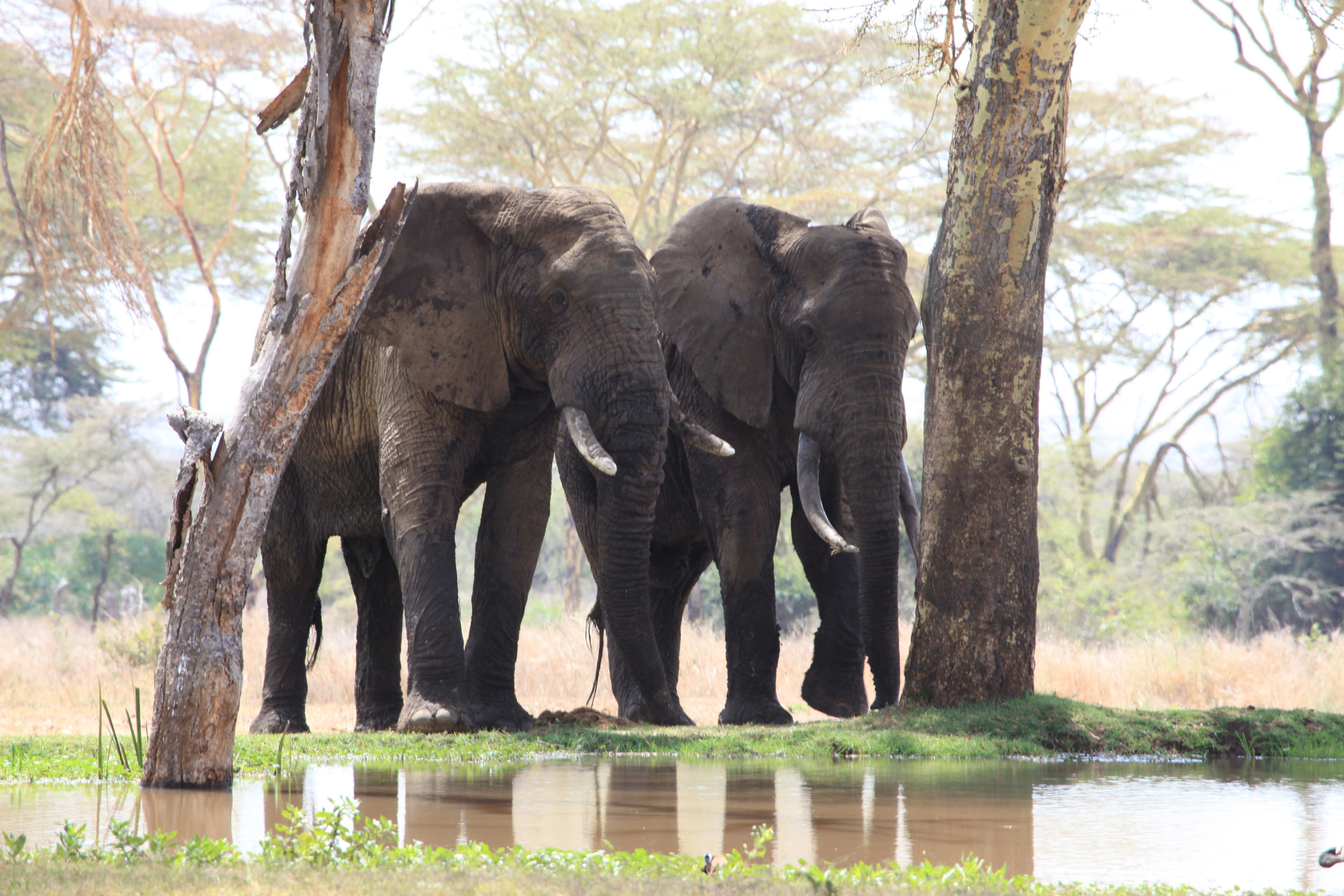 Activities
The wildlife viewing is done on Lewa Conservancy, either on foot, with an armed guide, on horse back, or in the well maintained open Landrovers. There is a 20 ft hide by the swamp for more sedentary wildlife viewing. Other activities include fly camping, lion tracking, fishing, helicopter trips, homestead visits, horse riding, camel treks and a biplane flight.
Impact
Conservation 
Our guides play an essential part in our conservation efforts, whilst our managers oversee the initiatives we put in place in order that these efforts are protected. From the water recycling in our Nairobi office through to all our camps, we are committed to recycling, reducing and re-using as much as possible. A proportion of each guest's payment goes toward the sustainability of this wilderness, which is achieved by working closely with the local community.
Sirikoi is owned and run by Sue and Willie Roberts; Willie is renowned in conservation circles for his involvement in the development of the first conservancy to border the Masai Mara. Willie's foresight into how a private conservancy could be established in partnership with the main reserve ensured that many others sprung up around the Mara Reserve creating an essential buffer zone between people and animals. Today, Willie lives at Sirikoi which borders the Lewa Conservancy. The 8,000 area that Sirikoi is located in was earmarked to become a huge tree plantation which would provide fuel for furnaces at a tea factory, but Willie stepped in and has conserved this area for the wildlife that are found on Lewa Downs – including the very threatened rhino population and the endangered Grevy's Zebra.
Community 
SCC (Supporting Conservation & Community) Kenya is committed to sustainability – making a difference to communities as well as contributing to the preservation of the environment and wildlife in the areas in which we operate.
We are committed to supporting local community projects which include support for schools and education, clinics, social outreach projects and water provision.