Located in Segera, a 50,000 acre ranch on the Laikipia Plateau, Segera Retreat is a jewel in the highly respected Wilderness Collection's crown. Owned by conservation-minded ecotourism trailblazer JochenZeitz (ex-CEO of Puma) and managed by once-of-North Island's Jens Kozany, Segera Retreat is a truly first rate luxury eco-lodge.
Overview
Set in its own enormous and beautifully designed botanical garden, the so-called Oasis, Segera Retreat is a timber and thatch build consisting of Segera House, Villa Segera, one family villa that sleeps four and five private villas. Shared areas include Paddock House, the reclaimed Stables, the Pool Bar and pool (saltwater), gym, spa, shop and Rasul Tower (steam room).
Everything here is wonderfully well thought out, with Wilderness's 4 C ethos – community, culture, conservation, commerce – running through the entire operation. Its approach takes a keen interest in the local Samburu. The sumptuous gardens function as well as a showcase for a significant number of Africa's leading sculptors. It very much does what it says on the tin.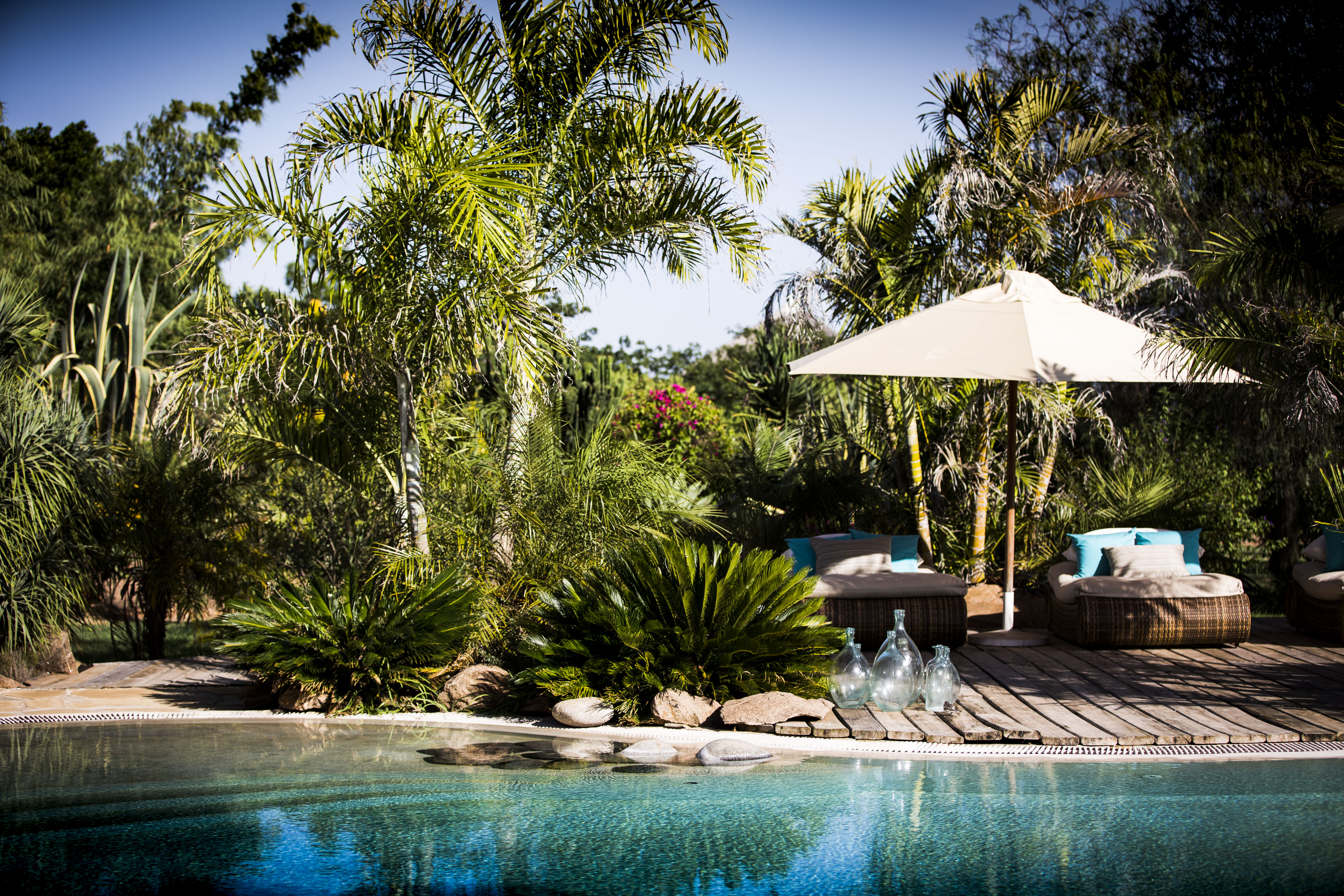 Characterised by timber frames, stone floors and a colour scheme that takes as its cue the pale browns and greys of its primary building materials, the shared areas at Segera Retreat are marked by extensive decking, dry stone walls, low loungers, simple tables, chandeliers, exposed beams, open fires and a wealth of areas within which to relax, privately or in the company of fellow guests.
Food & service
Service could not be better, with guests lauding the unobtrusive attentiveness that typifies everyone who works at Segera, from restaurant floor staff to management to rangers. There is an excellent wine-cellar and the food is second-to-none.
Rooms
Equally fine, private and raised on wooden platforms, the private villas at Segera Retreat include a double bed, en suite bathroom, seating area, Jacuzzi and veranda. Less a 'found object' design than are some of the shared areas, the villas' interiors have a more finished feel to them, though there is still no compromise here on the sustainability front. Replete with naturally treated woods, slate shower builds, open ceilings and plenty of space throughout, the look is simple and refined, the furniture antique and comfortable, the beds striking centre pieces.
Segera House is a two-bedroom wonder complete with its own kitchen, garden and swimming pool, and is perfect for families or small groups, while Villa Segera (one-bedroom but larger than the villas, possesses its own lounge, pool and hide) will suit honeymooners or couples looking for even greater privacy.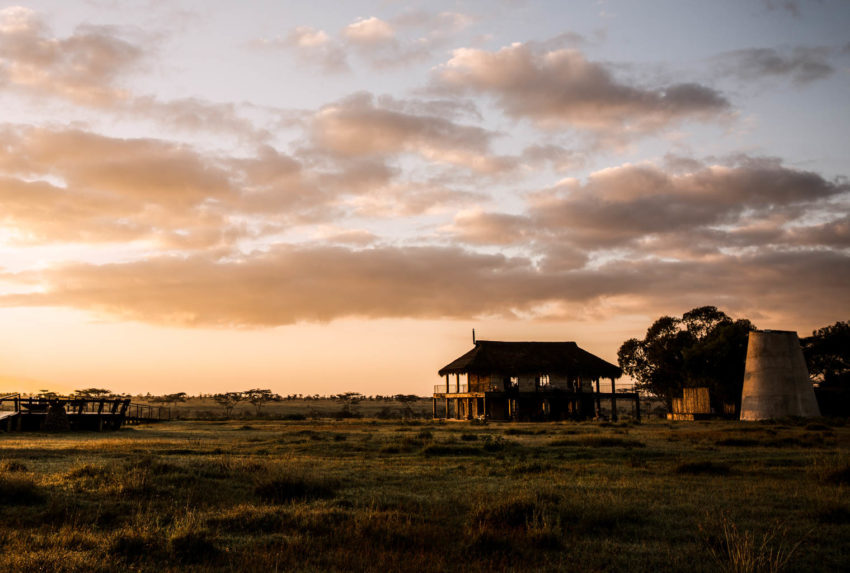 Activities
In keeping with its 4Cs approach, activities at Segera Retreat are broad, varied and designed to leave as slight a footprint as humanly possible. They include day and night drives, guided walks, visiting the 4C centre, cultural visits, helicopter safaris to various surrounding sights including Mt. Kenya, sundowners, gym and spa.
Impact
Conservation
The region has recently been the target of poachers, so a new anti-poaching team has been formed and equipped with a security patrol aircraft, which will carry out daily aerial patrols of wildlife rangeland in West and Central Laikipia.
The Zietz Foundation is researching ways for cheetahs and wild dogs to coexist with people, while monitoring the safety of two troops of Patas Monkeys, which are endangered in Kenya. Given the calibre of its owners, it will come as no surprise to learn that all materials are sustainably sourced, the lodge powered by solar energy, the water on a sustainable loop.
Commerce
The camp encourages community commercial beekeeping initiatives which have the joint benefit of supporting both local income and the environment, as trees that supports hives are less likely to be felled. The SATUBO Beading Group empowers local women by offering them the chance to use their crafting skills to achieve an independent, sustainable income.
Community
The Zeitz Foundation's Bursary Scheme helps high achieving students from poor local families succeed in further education. The Water Filter Project funds the development and implementation of ceramic water filter systems, which remove 99% of known bacteria from water.