Owner-managed, located in northern Kenya, in the Laikipia, on a 5000-acre ranch, and possessing extraordinary views of the Mukogodo, Ol Malo – 'the place of the greater Kudu' – is an intimate and well-run luxury lodge.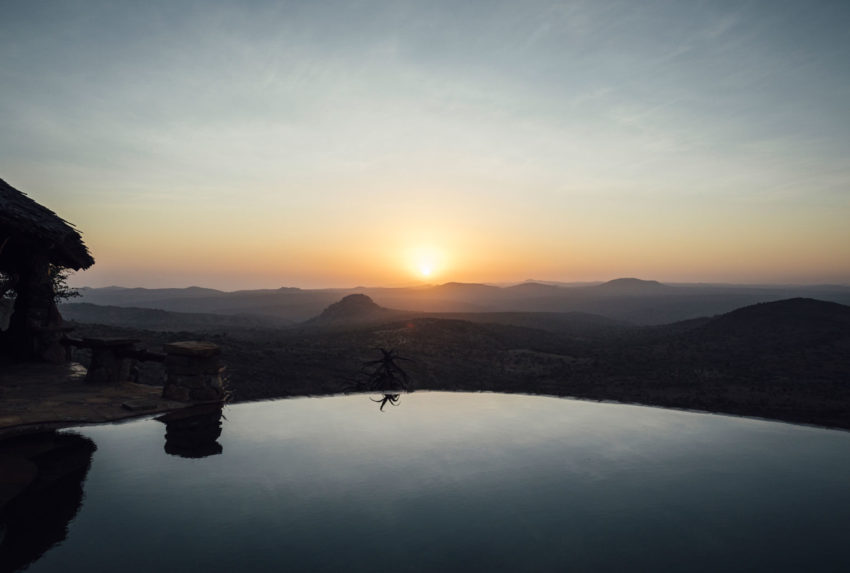 Overview
Making the most of the natural contours of the escarpment into which it is set, Ol Malo is a stone and thatch construct, and consists of a main shared area, Ol Malo House and a pool. The shared areas include a bar, a dining and seating area. The interiors are cool, and beautifully designed – all olive wood furniture, rugs, well chosen artefacts, bright cushions and a log fire.
Food & service
The food is divine, the service excellent.
Rooms
The sleeping accommodation is divided between the 4 original cottages and Ol Malo House. Each cottage is en-suite, contains a bedroom, living room and balcony, is characterised by a large glass/open front, sits on the edge of the escarpment, and is offset by a decor that combines bohemian and art decor design to fine effect. The House is the latest addition to the lodge. Bookable on an exclusive basis, it consists of 3 en-suite bedrooms, can accommodate up to 12, and would suit families and large groups. Wi-Fi is available across the communal areas and in The House.
Activities
Activities at Ol Malo include bush picnics, horse riding, camel treks, camping, village visits and swimming.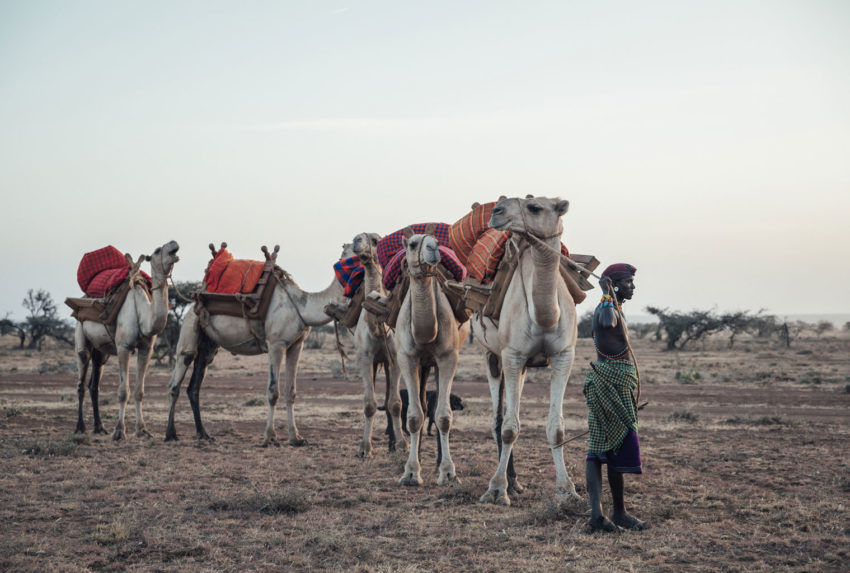 Impact
Commerce
Naaripisho Women's Bead-work Programme: 'Naaripisho' translates as 'group of people doing beadwork'. The women are paid for their work, which is then marketed and sold through Ol Malo Designs, and the profits from the sale are ploughed straight back into the Trust. Thus the women are supporting themselves and their families, and are ensuring the continuance of their traditional beadwork along with their community and its way of life.
Community
L'chekuti Children Painting Programme: Ol Malo encourages all children in the area aged between 4 and 10 years to come to the Sampiripiri Arts Workshop where they can paint and have fun. The Ol Malo Charitable Trust collects and preserves a number of the children's paintings in the Ol Malo Arts Collection, thereby creating a record of their culture and environment through their own eyes. The Ol Malo Trust markets and sells a number of the works, to help raise money for the programme.
Medical Projects: The Ol Malo Trust tries to assist every Samburu man, woman or child who comes to the Sampiripiri Workshop in need of medical attention.
Nkera Education Projects. The Trust aims to:
• Build a network of nomadic/mobile schools and semi-permanent eco-nursery schools among the OWRs (approx one school per five dams)
• Train community-chosen teachers so the children receive a balanced nursery education, and will be able to read and write by the time they attend primary school at 10 years
• Encourage the children to look after (and learn about) the nursery of indigenous fruit and nut-bearing trees situated at each school
• Build the schools using eco-friendly materials, which are designed to be taken apart and moved – to fit in with the Samburu nomadic way of life