Part of the Elewana Collection, the Loisaba Star Beds are a group of traditional thatched cottages raised high above the ground on a kopje on Kenya's Laikipia plateau. Sleeping beneath the stars here is an experience like no other.
Overview
Fifteen minutes' drive from Loisaba Tented Camp, the Loisaba Star Beds centre around a stone and thatch lodge. The hearth above the fireplace is a length of reclaimed tree-trunk, and the lounge itself is full of locally-sourced furniture, offering a warm and welcoming atmosphere. There is a deck for alfresco dining and a swimming-pool. Please note there is no Wi-Fi, and limited phone-reception and electricity.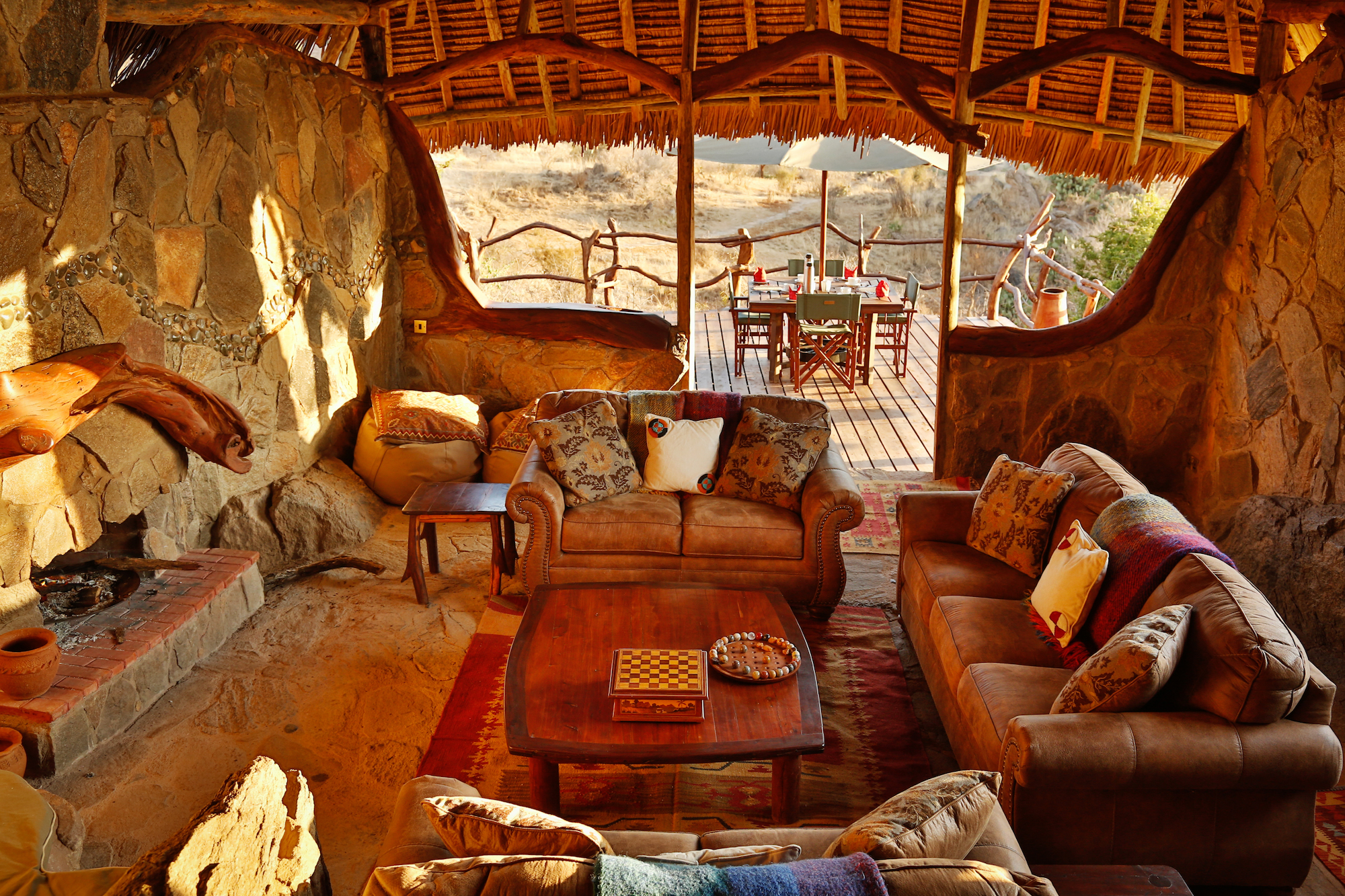 Food & service
Guests at Loisaba Star Beds are attended by a team of local Samburu and Laikipia Maasai warriors who are also expert guides. The welcome offered is exemplary: warm, friendly and professional. The sister Tented Camp is well-known for the quality of its cuisine, and the offering here equals it with a highly diet-adaptable menu produced with local ingredients but an international outlook. There is a good list of wines and other drinks available.
Rooms
The accommodations at Loisaba Star Beds comprise three en suite cottages with double beds, and one double cottage with two double beds; the latter has a single shared bathroom. The cottages are comfortable and share their traditional ambience with the main lodge. The bathrooms have a shower, a sink with running water and a large mirror. But the real reason for a stay here are the beds themselves, each mounted on large wheels and rolled out onto the deck at night for a uniquely immersive sleeping experience beneath the skies of Laikipia.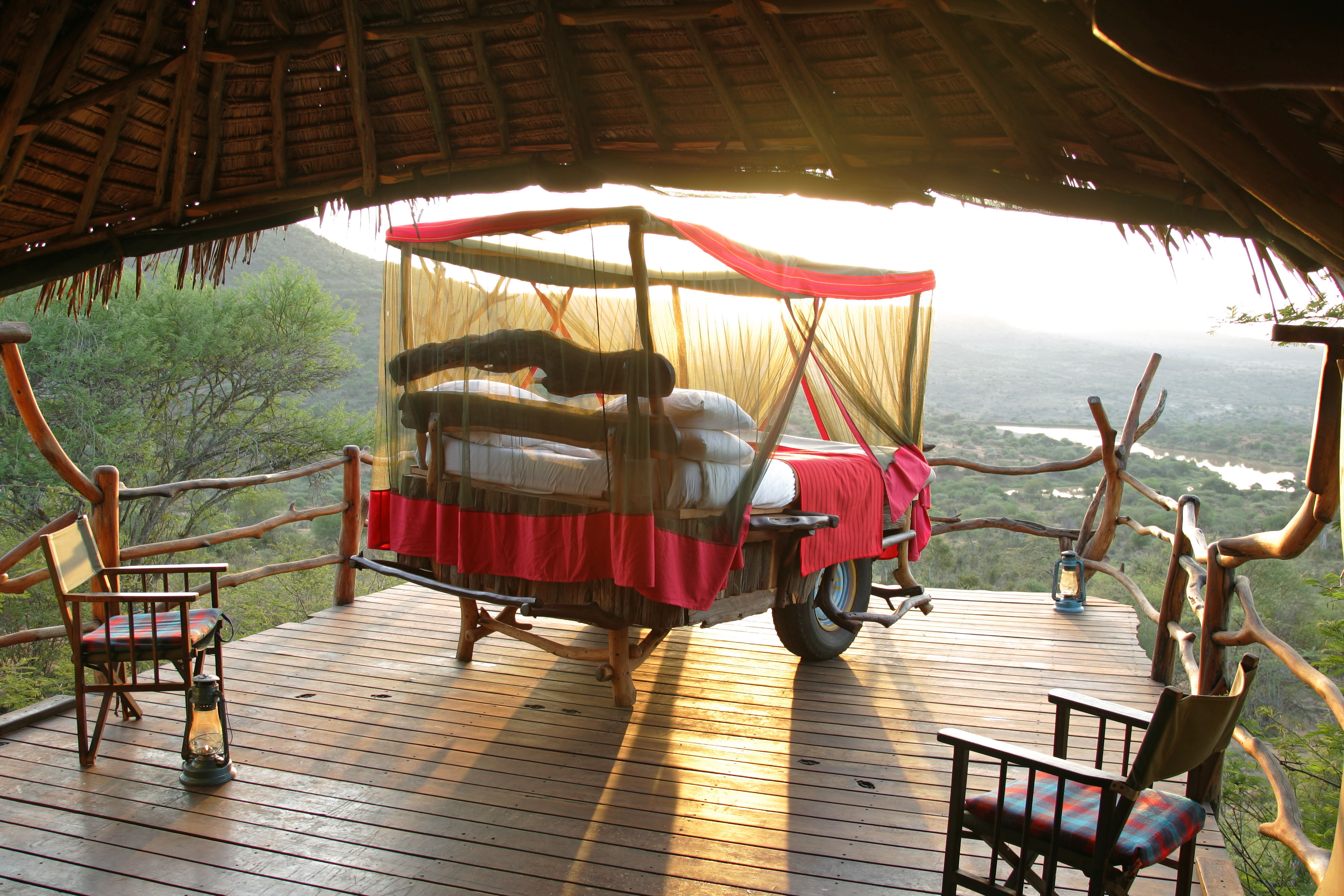 Activities
Loisaba Star Beds are usually visited as part of a trip to Loisaba Tented Camp, where wildlife drives, hiking and camel safaris are only some of the options available for exploring Laikipia. But the wildlife and landscape immediately around the star beds are also remarkable.
Impact
Conservation
Beyond reinvesting profits back into conversation programmes (the local communities are full partners) Loisaba Star Beds has partnered with Mpala, Space for Giants, Lion Landscapes and San Diego Zoo Global among others to collaborate on ground-breaking research. Guests are encouraged to contribute to the data collection during wildlife drives by using SMART (Species Monitoring And Reporting Tool) software to monitor sightings.
Commerce
The lodge is powered nearly entirely by solar panels, while food is both grown and bought locally to ensure the camp reduces food miles and contributes to the local economy. Waste-water is also treated before being safely recycled.
Community
Loisaba Star Beds proudly promotes local projects and facilitates interactions between the community and guests; contributions from visitors to the local manyatta are a vital extra source of income for the community.