Located in Northern Kenya's 57,000 acre Loisaba Conservancy, Elewana Loisaba Lodo Springs is a polished, luxurious stay which offers a wide variety of wildlife focused activities.  
Overview 
Opened in June 2019, and designed by celebrated architects Jan Allen and Chris Payne, Elewana Loisaba Lodo Springs is comprised of eight spacious individual tented rooms, a pellucid main lounge offering remarkable views of Mount Kenya, and an infinity pool.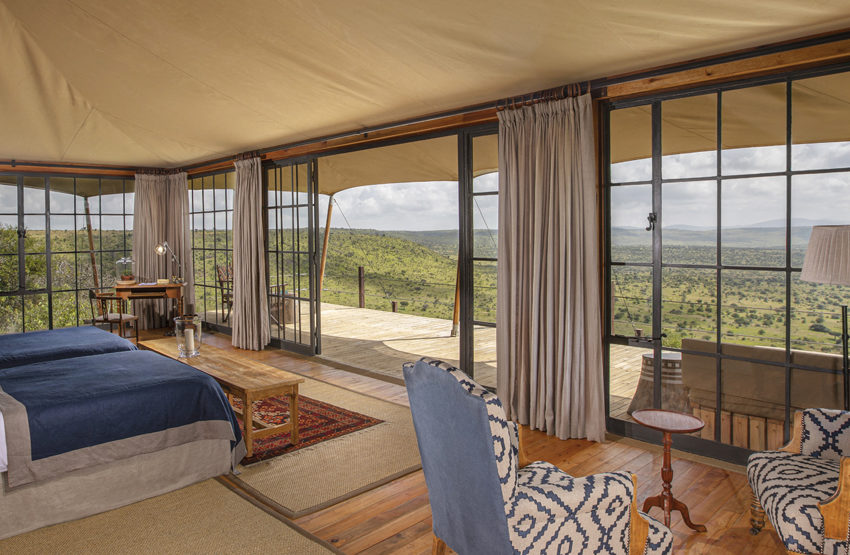 Service and food 
The food is fresh and light, the creative menus offering a range of soups, salads, meats and cakes; we particularly recommend the succulent beef. Underlining the outstanding level of service at the camp, guests are assigned their own personal Elewana Guest Ambassador for the duration of their stay. 
Accommodation
The eight en suite rooms, which are characterised by grand floor-to-ceiling doors and windows, wooden floors, walnut furnishings, and maroon rugs, have their own lounge area – more than enough space to relax and recharge after a busy day of wildlife drives. Chrome lamps overhand the king-sized beds, which are raised on a solid wood platform. The stunning private verandas come complete with their own sun loungers. Equally impressive, bathrooms include a rainfall shower powered by solar-heated hot water. Wi-Fi is available across the camp.  
Activities 
Activities include morning and afternoon wildlife drives, fishing, horse riding, walks accompanied by traditional Samburu guides, mountain biking and camel safaris.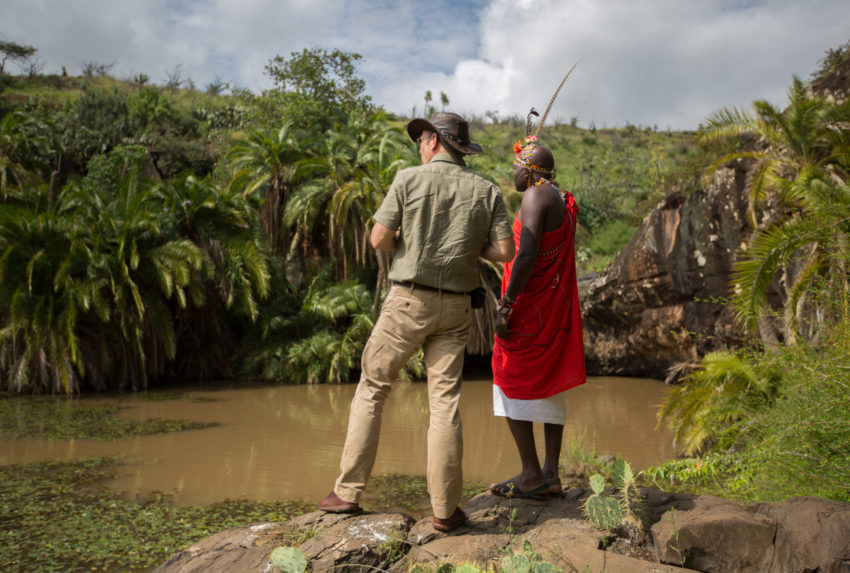 Ethics 
Conservation 
Loisaba Conservancy has its very own anti-poaching canine unit: Warrior, Machine, Memusi and Nanyokie, four expertly trained sniffer dogs who, along with their handlers, help ensure the area's wildlife is protected. Guests are invited to join a tracking operation to see the team in action.  
Commerce  
The Loisaba Community Conservation Foundation (LCCF) encourages community-focused enterprise and supports philanthropy driven community initiatives.