0°
31'
17.13" N
36°
52'
3.35" E
PLEASE NOTE: Lemarti's camp is currently closed. We apologise for any inconvenience. We suggest considering Sirikoi (Willy's Camp) as an alternative accommodation.
The great north of Kenya is one of the last remaining frontiers of virgin wilderness, unchanged for millions of years. To share this harsh paradise with its indigenous people – nomads whose lifestyle and interdependent coexistence with the surrounding natural environment have changed little over time – is one of life's truly magical experiences.
overview
Most modern African safaris remove the traveller from the essential beauty of the African bush. Vehicles prevent one from walking the earth and seeing nature eye to eye. Today's lodges have replaced the soft glow of fire and gaslight with the harshness of electricity. Generators intrude on the busy sounds of the African night. Here at Lemarti's, it is important to note that lighting in camp at night is with beautiful old kerosene lanterns and hot water is brought to you by hand.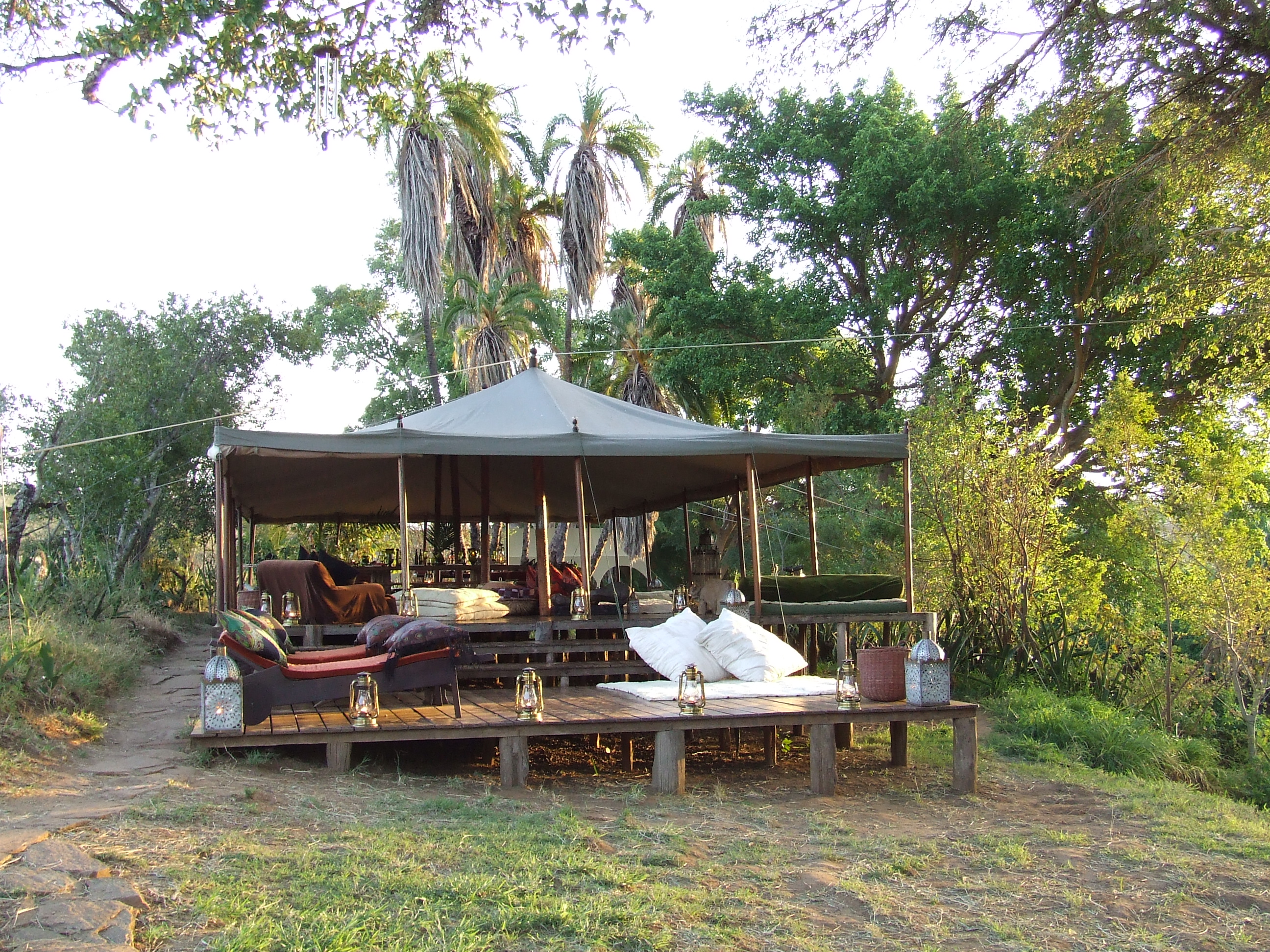 Owned and managed by Loyaban Lemarti and designer Anna Trzebinski, and located in Kenya's central highlands, Lemarti's Camp takes an entirely different – and unique – approach to meeting the African bush. For a few magical days, we will place you into the care of northern Kenya's Samburu people and offer an experience unparalleled in Kenya today. You will spend time with warriors amongst wildlife armed only with their traditional weapons – a 'white' spear, sharp senses and generations of experience and knowledge. For a few extraordinary days, you will inhabit another world.
food and service
Both the food – traditional local cuisine – and the service are outstanding.
accommodation
With 5 en-suite sleeping tents and a shared mess area, the main camp (Koija), run by Samburuand Maasai tribesmen, is simple, but of an exceptionally high standard. Here, luxury has been redefined. There are no vehicles, no modern weapons. Instead, it offers, together with a band of superbly talented and knowledgeable guides, a satellite telephone for emergencies and medical coverage in case of the need for emergency evacuation, delicious food and a living environment styled by Anna, whose simple, stunning aesthetics make Lemarti's Camp an exceptional destination.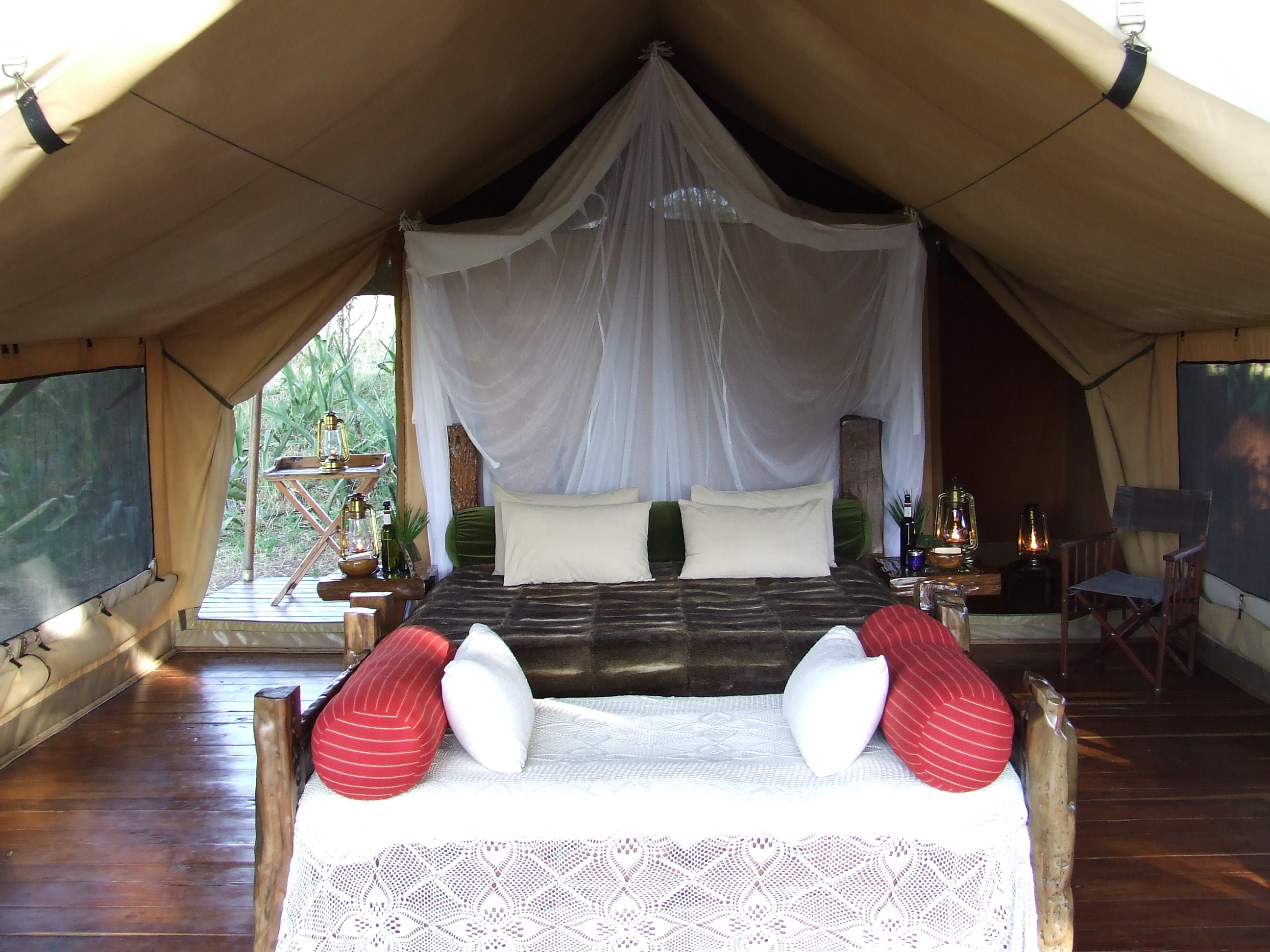 activities
Loyaban Lemarti is a native Samburu with years of personal experience conducting walking safaris in the far north. Lemarti's safaris are personally tailored to the interests and the abilities of private clients. The duration of the journey, the length of the daily walks and the number of camp changes is entirely dependent on the client's wishes. The experience can range from a very relaxed weekend, with walks in the morning and evening, to wild dog and elephant activities on the neighbouring ranch of Mpala.
ethics
Lemarti's Camp is hugely involved with the community. It is owned by Lemarti Loyapan who hails from the Kirisia hills but is very involved with the community around the camp, and the community fees go towards various projects including education projects and also a mobile clinic which has recently been set up.
In addition to working closely with the community (and employing a great number of people from it) Lemarti's Camp is also working closely with Mpala Ranch, which is one of Kenya's leading wildlife research ranches. Lemarti's Camp charges a one of US $60 per person fee which enables them to take guests onto the ranch for wildlife drives, but is also an important source of income for the researchers. We are working with Rosie Woodroffe, a key wild dog researcher, to raise awareness about her work and try to assist with fundraising.