Located in northern Kenya, on a small hill on the eastern foot of the Laikipia Plateau, Il Ngwesi is a community-run camp set on the Il Ngwesi group Ranch. A leading light in the field of responsible tourism, it was built with the help of international funding, and received a great deal of help from neighboring ranches Lewa House and Borana.
Constructed from locally sourced materials, from wood, rock and thatching, the camp itself is small and beautifully designed. Built into the side of the hill, and supported by stilts, it overlooks a watering hole, and consists of 6 rooms, a dining room, a pool, a bar, a lounge and a variety of viewing points. The rooms, whose low hanging roofs and open fronts create both air flow and shade, are cool and spacious. Each is en-suite, each possesses a four poster bed, and the style is neither ostentatious nor fussy. One of the rooms is really a cottage, and has its own open-air deck.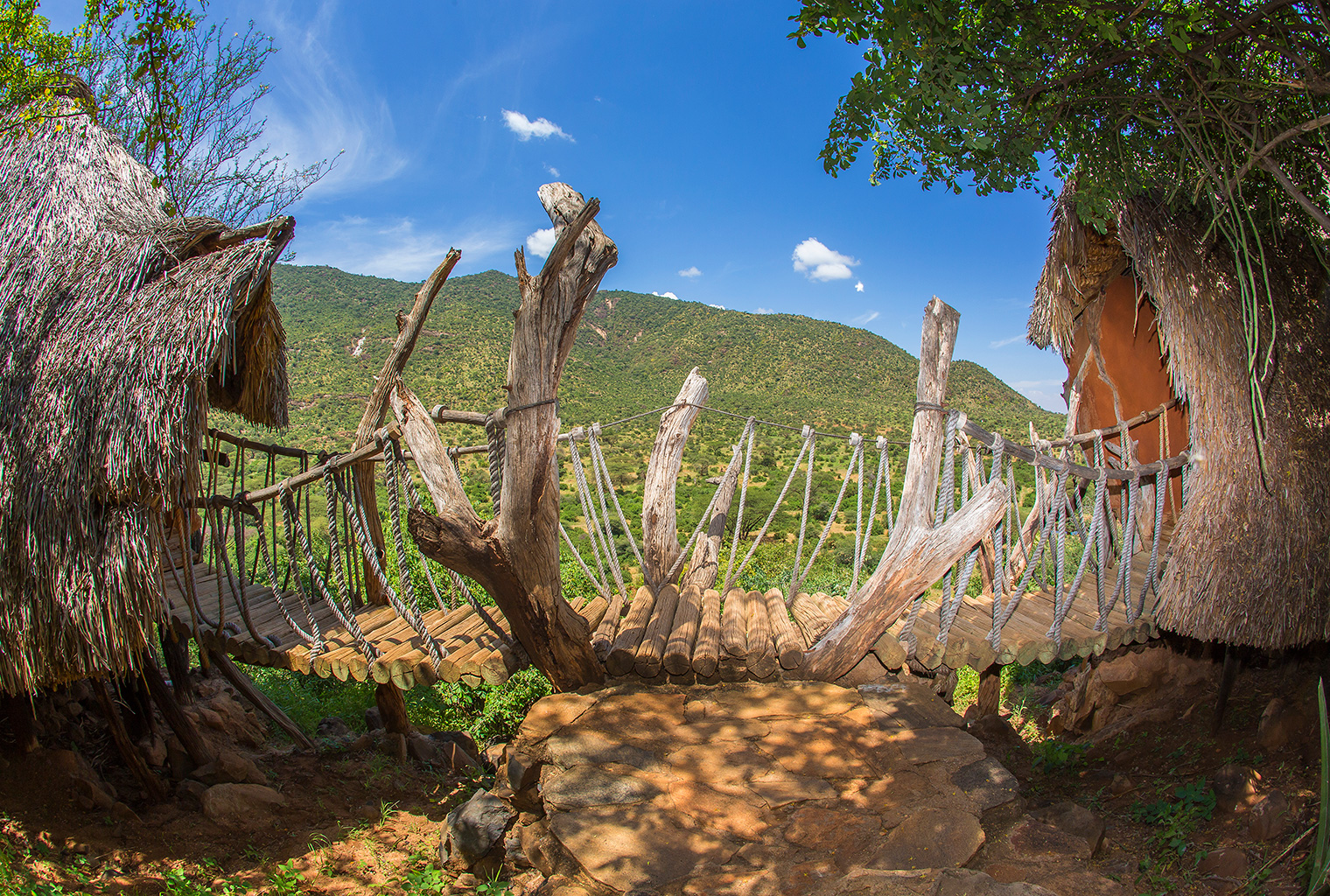 Informal, relaxed, Il Ngwesi is managed and hosted by a team Maasai moran (warriors), and families thrive on an atmosphere that places children right at the centre of an experience that is as much about the culture of northern Kenya as it is about the animals that live there. Indeed, while the area is home to a fairly large migratory elephant population, it is not known for its high density populations of wildlife, and visitors to Il Ngwesi need to know that a good game experience will require a certain amount of work.
Activities include game drives, walking safaris, bush picnics and cultural events. The last of these – an invite to dine in the village of some of Il Ngwesi's warrior staff – is not to be missed: goat meat, wine or beer, plenty of dancing – well into the night. It is very comfortable, wholly inclusive, and every last shilling is ploughed back into community projects.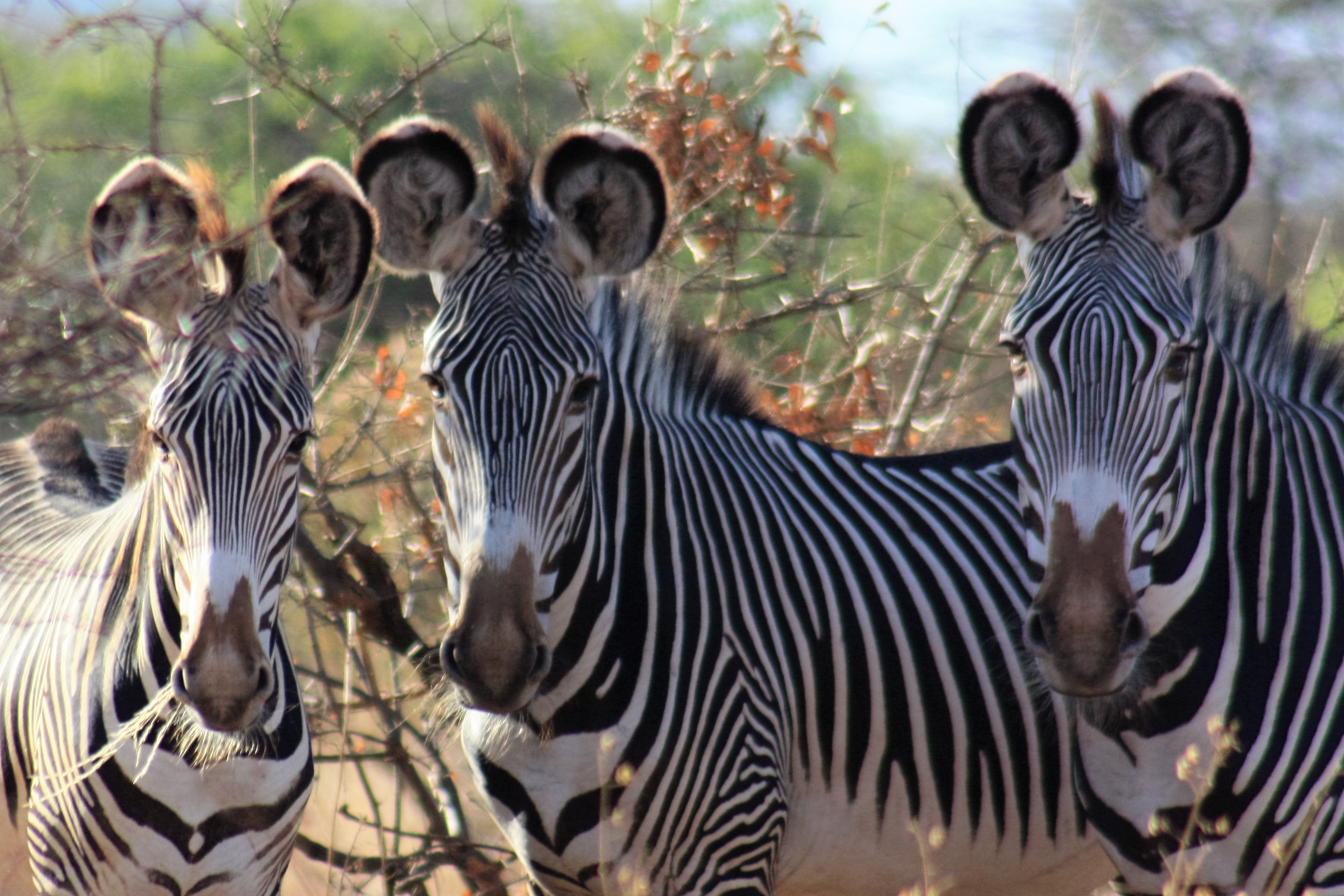 Ethical Information
Il Ngwesi is a Maasai run and owned Group Ranch in Laikipia District, Kenya.   The group ranch represents a vision of land use that both meets the needs of the communities that live in the area and also provides a large and secure environment for wildlife populations to live and migrate. For more than one decade, Il Ngwesi Group Ranch has been driven by a vision to integrate community development & sustainable environmental management. The core idea is to use environment as a means to improve the livelihood of the people through eco-friendly activities that conserve wildlife and its habitat and uphold the Maasai culture. The vision led the community to set aside 80% of their land for conservation activities.  Our unique eco-lodge was then established within the conservation area. The income from the lodge directly supports several community projects as well as the conservation budget.
Ongoing projects include:
•  Education Projects: feeding programme in Lokusero Nursery School, employment of 6 nursery staff, employment of 8 primary teachers, building a day secondary school, establishing a community library at Sanga, building 5 new classrooms at Sanga, supplies for primary schools, uniforms for primary school students, bursary for college students
•  Livelihood Projects: upgrade Lokusero health clinic into a health center, purchase a motorbike for the clinic, purchase a community ambulance, build 2 new dispensaries, skilles nurse assistant for clinics, training 50 Community Health Workers yearly, build a toilet for every home, have ARVs available for people who are HIV positive, building 2 water troughs in the conservation area, extension of Sanga & Nadungoro water projects
•  Conservation: establish holistic land management system, develop risk management strategy for future droughts, wildlife management and conservation taining, install water points for wildlife and community members while grazing, security staff recruitment and training, purchase new unitforms, radios & radio room with radio operator
•  Maasai Culture: documentation of the Maasai culture, development of a community learning centre at the cultural boma, capacity development of the local community youth on entrepreneurship, formation of a revolving fund for women and youth groups
Il Ngwesi has the proud distinction to be the only community owned and operated rhino sanctuary in Kenya, and possibly the world. As a measure and a testament to the successful conservation efforts of the community, the black rhino has been reintroduced to the conservancy.
Grevy's Zebra (Equus grevyi) is an endangered species found only in Northern Kenya with some isolated populations in Ethiopia. Community conservation areas like Il Ngwesi play an important part in the protection of the southern population of Grevy's Zebra.