0°
43'
34.72" N
36°
37'
46.85" E
Opened as 2012, owner run and located in on the Mugie Conservancy, in North Laikipia, Ekorian's Mugie Camp is another fine example of northern Kenya's new breed of semi-permanent eco-lodges.
Set in and among a copse of mature Acacia, the end result of a very personal dream, its materials locally sourced, the construction carried as much as feasibly possible by local carpenters, Ekorian's Mugie Camp is a largely thatch, wood and canvas build and consists of a central mess tent and 6 sleeping tents. The shared areas include a dining area, lounge, veranda, bar and golf course. Simply styled, characterised by lightweight seating, sisal rugs and functional, well built pieces of furniture, the overall feel in unfussy and welcoming.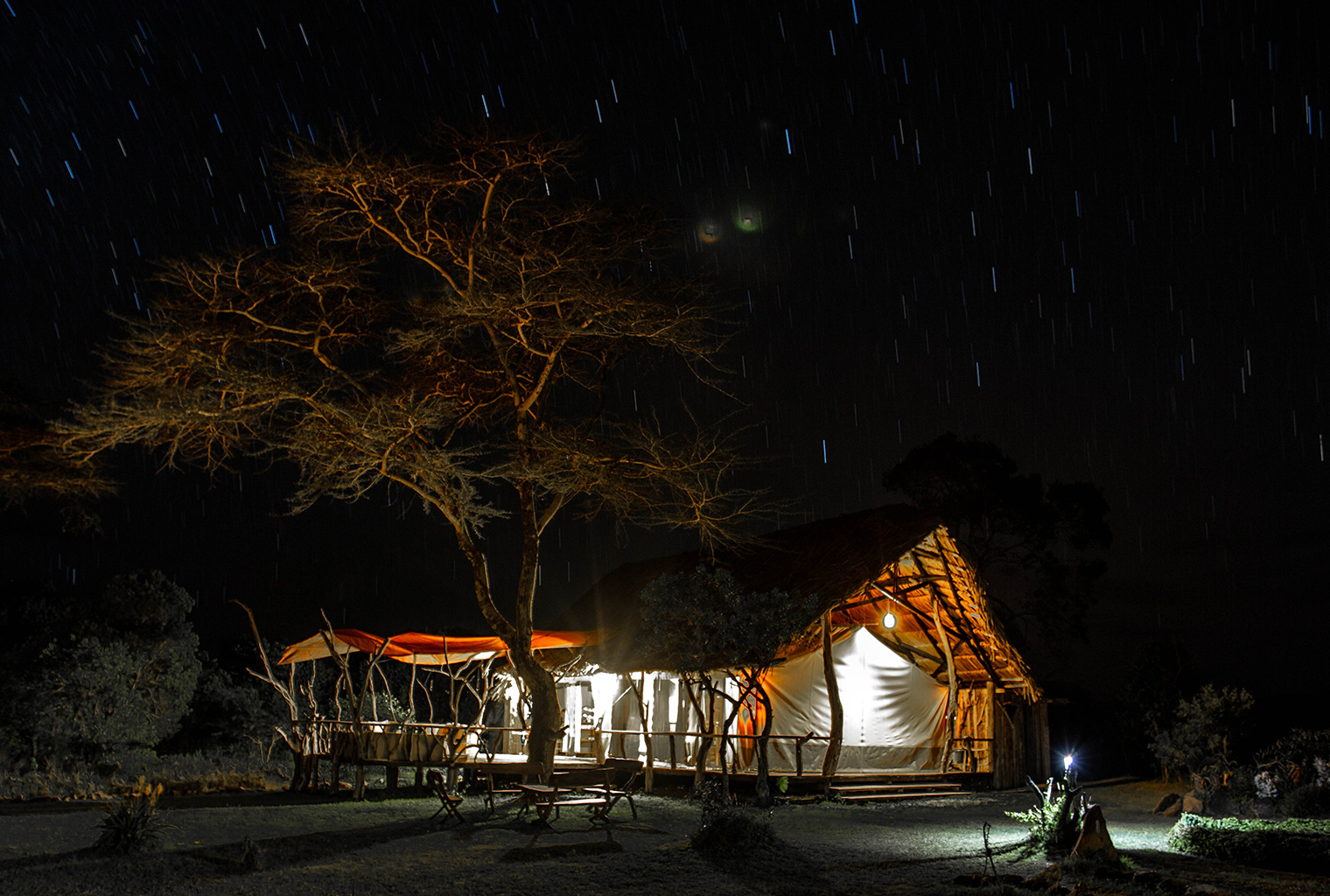 Feedback from returning travellers is excellent, each and every one citing the service – from kitchen to restaurant floor to the guided safaris – as first class. The food Ekorian's Mugie Camp is equally good, the kitchen staff trained up, overseen and led by an excellent chef, the cuisine described by many as both homely and delicious. Breakfast, hot or cold, bush picnic, afternoon tea or three course evening meal – all delicious.
The rooms at Ekorian's Mugie Camp are just as fine. Raised and space out in a line, their heavily thatched roofs dark against the sky, each includes double or twin beds, plenty of space to change, private veranda and bathroom with shower. Spartan, clean and wood warm, the style is very much slow safari facing, the small comforts – hot water bottles – all the more wonderful for the lack distractions. This is not gold tap luxury.
Activities at Ekorian's Mugie Camp include guided walks, game drives, swimming, bird watching, kayaking, golf and cultural visits. Children very welcome.