Owner built, run and guided, award winning and located on the Masaai Kuku ranch, in the Chyulu Hills, between Amboseli and Tsavo West, Kampi Ya Kanzi is a truly great eco-luxury lodge.
A volcanic stone, canvas, sustainable wood and thatch build, situated overlooking the plains and a not so distant Kilimanjaro, and built in partnership with the local Masaai community, Kampi Ya Kanzi consists of a main lodge and 8 sleeping rooms. Characterised by stone flooring, exposed brickwork, plenty of light and cavernous ceilings, the main lodge – Tembo House – includes a lounge, dining area, bar, small library and veranda.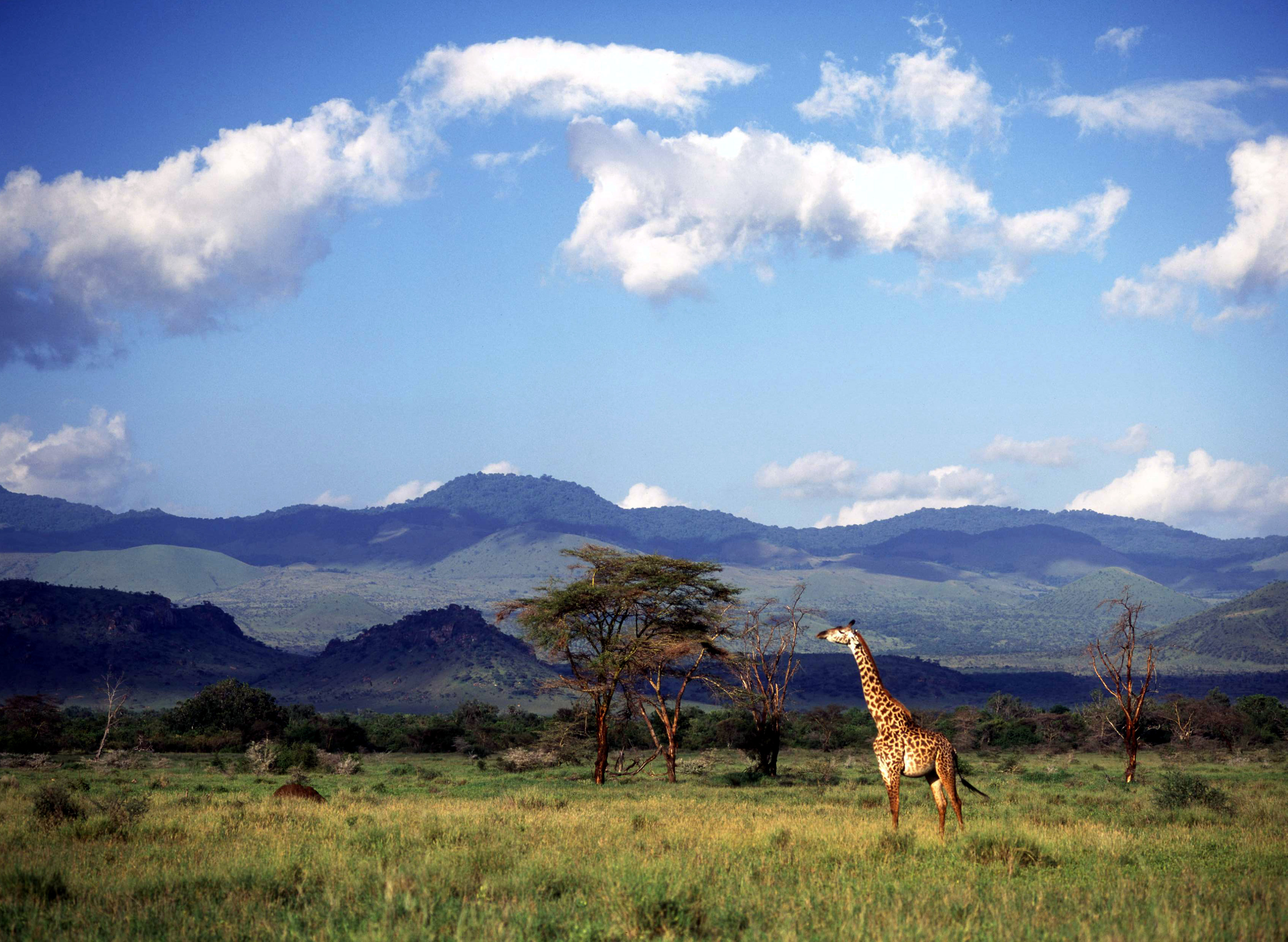 Beautifully designed, its found-wood furniture, Masaai-Italianesque art and slumber seating all marks of a shared area as comfortable as it looks, Kampi Ya Kanzi's cosy worldliness is wonderfully complimented first by owners Luca Belpietro and Antonella Bonomi, authors of its look, cuisine and conservationist philosophy, and also by a service so fine as to suggest that for everyone – from kitchen to room care to ranger – work here is more than just a job. The food, Italian, wider European and African, is delicious. Food is either grown in the lodge's kitchen garden or locally sourced, while meal venues (breakfast, lunch, tea and supper) are the typically Italian restaurant, outside on the veranda or at select locations away from the lodge – a volcanic cave, for example.
The accommodation at Kampi Ya Kanzi is divided into 6 cottages and 2 tented suites. Four of the cottages come with twin beds, while the remaining two – plus the suites – come with a double bed. Each room includes seating, an en-suite bathroom, a private balcony and plenty of storage. In keeping with the lodge's environmentally conscious approach, the bed frames, the tables, chairs and fittings are all fallen wood, while the lighting and water heating is solar powered, and every effort has been made to either ethically source or recycle fittings and features. Comfortable and possessing the most beautiful of views, the rooms, cottage or suite, are an exceptional stay.
Activities include game drives, guided walks and cultural visits. Please be advised that a Kampi Ya Kanzi safari is unashamedly slow-paced, the experience as far from the mini-bus circuit as you can possibly get.