Set in the hills above Yirga Alem, Aregash Lodge is an excellent Ethiopian hotel, and a perfect stopover between Yabello and Addis.
Overview
Run and managed by Gregorg Missalides, who founded it in 2003 in memory of his late mother, Aregash Lodge is situated in 11 acres of manicured gardens and wild indigenous forest. Built in the style of a traditional Sidama village, the Lodge incubates an atmosphere of peace and natural calm. The nearby forest harbours over 100 species of birds and mammals, which can be heard from the restaurant's idyllic open-air terrace.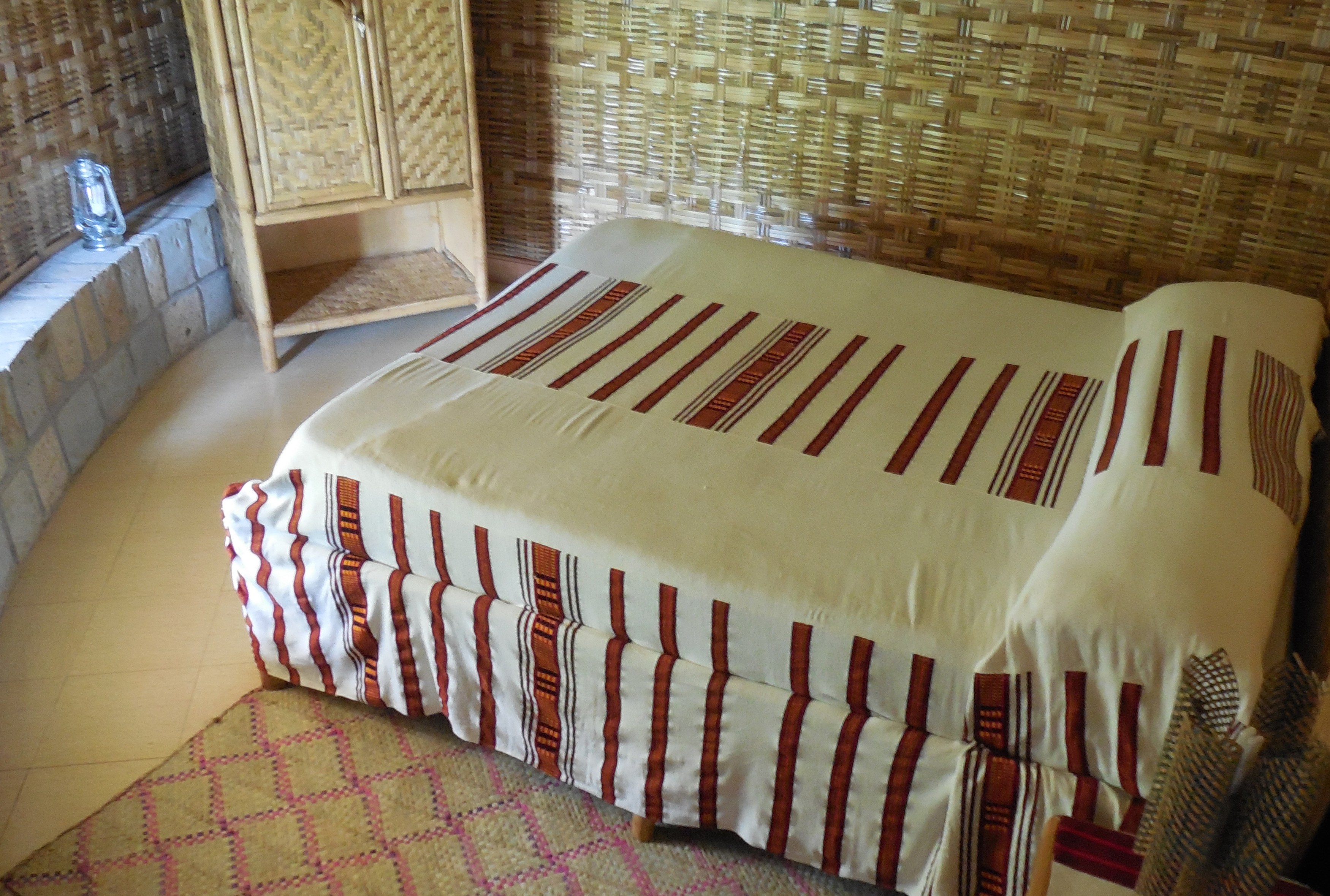 Food & service
The restaurant offers a wide variety of Italian-influenced continental cuisine, traditional Ethiopian food, as well as traditional Sidama food, can seat up to fifty people. The forest is full of fruit trees, including avocado, guava and mango. These are harvested for the kitchen, as is the salad garden. Coffee is a significant local cash crop and is interspersed through the forest.
Rooms
Aregash Lodge has ten Tukuls. The walls and roof are made of meshed bamboo strips, lending the rooms a very attractive aesthetic. The rooms are all en-suite and the bathrooms are of a very good standard. There are twin, double and quadruple rooms with electricity and hot water. Each has a large separate lounge. The only draw-back is the lack of veranda or private outside space, which would be ideal given views over the forested valley below.
Activities
Activities include scenic walks through the surrounding countryside forest and visits to local villages to see the traditional Sidama way of life. The forest is full of birds and the walks last on average 2-3 hours. Wildlife to be found in the area includes bushbuck, hyena, baboons and colobus. There are a number of coffee based activities at Aregash Lodge, where you can observe the beans being processed, cleaned and ground.
Impact
Conservation
The lodge is built from traditional Sidama bamboo throughout and the kitchen sources much of its produce from the gardens fruit trees and salad plots.