On Kenya's northern border with Ethiopia lies Lake Turkana, which is also known as the Jade Sea. Linking to the Omo River, and into the lower Omo basin of Ethiopia, a journey into the Omo basin is a kaleidoscope of culture, tradition and terrain.
This is a journey into one of Africa's last unexplored frontiers, where tourists are still a rarity and where the wildlife is still wild. This is also home to some of the last truly unchanged tribes-people within reach of the semi-civilized world. It should be noted that this is not a wildlife safari and much of the resident wildlife has been hunted out.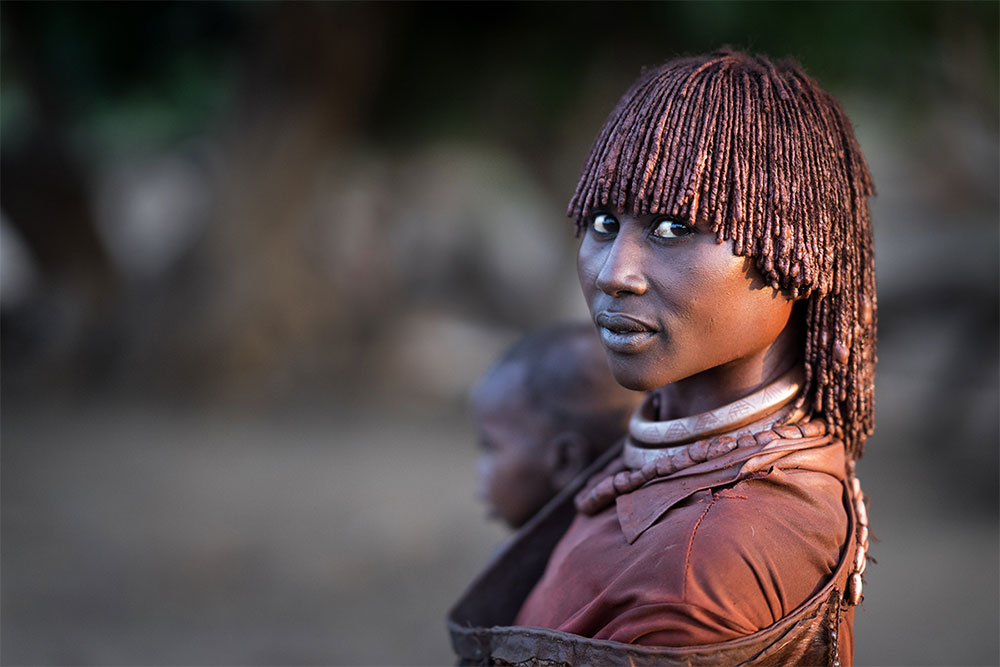 The Omo Valley is cohabited by a colourful mix of tribes practising a mixture of pastoralism, small scale cattle herding and subsistence agriculture. The Karo are expert body painters, using clays and locally available vegetable pigments. Hamar women wear their hair in dense ringlets smeared with mud and clarified butter and topped off with head-dresses of aluminium. The men mould extravagant ochre mud caps.
The lip-plate Mursi are some of Africa's remotest and original of tribes. Obviously this will not last forever as they are gradually exposed to western values and materials. However the Mursi are quite simply one of the most bizarre and fascinating of tribes, with their heavy clay lip plates worn by the women and colourful ochre paints and adornments.
The Omo Delta is a little known corner of the Valley. Accessed by boat, and an important archaeological site in terms of tracing our evolutionary beginnings, the Omo Delta is a stunningly remote area of islands and marshes. Inhabited by the Dassanech and crocodile hunting El Molo tribes, it is also of immense anthropological importance. Virtually untouched, the Dassanech villages are scattered among the islands, and in the riverine forest that runs north along the banks of the Omo River, and on into southern Ethiopia.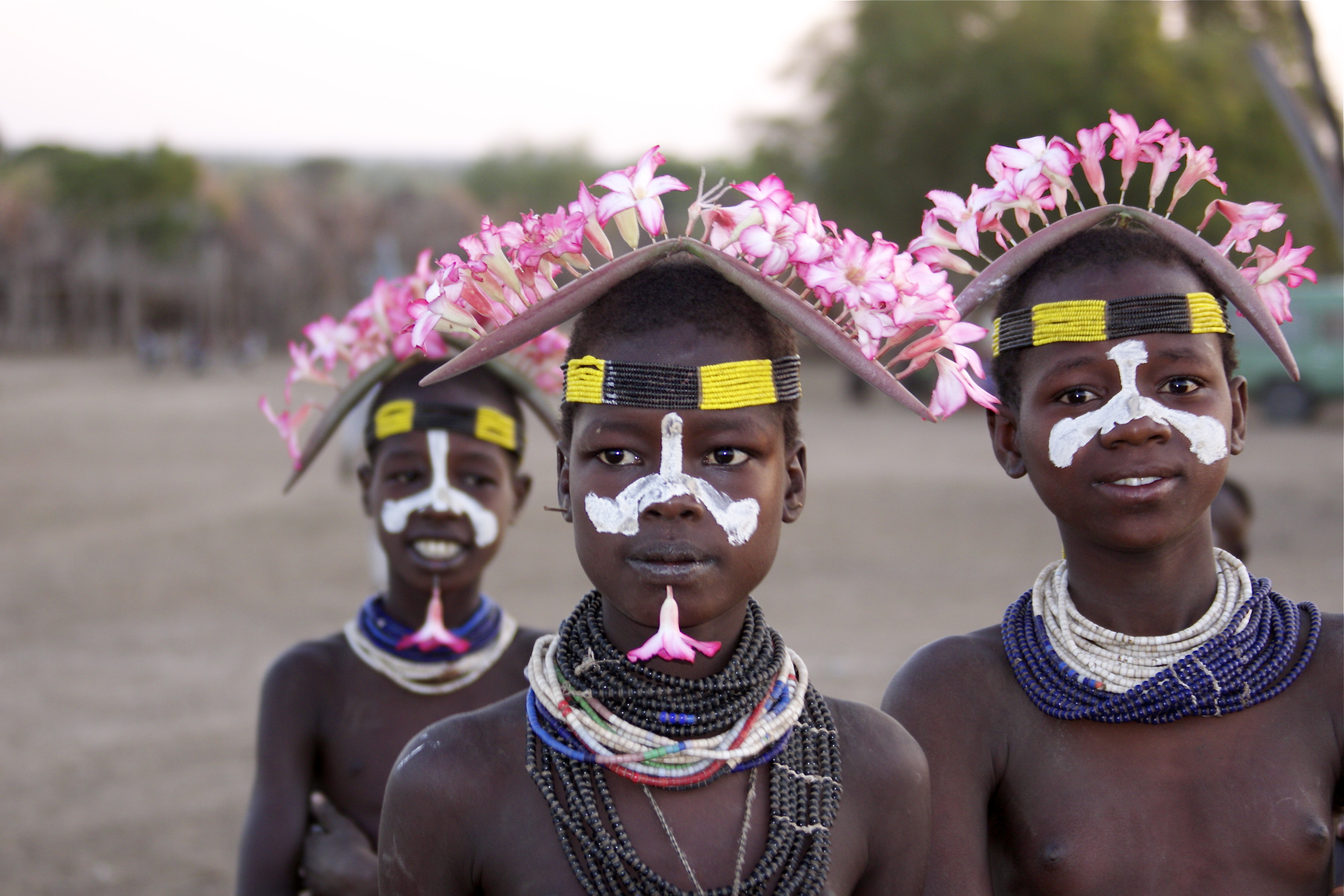 Travelling by boat, you pass beautiful thick forests hanging over the river, full of birds, with villagers running to the banks to wave. You pass the Nyanyagatom, Hamar and Kara tribes along the way to the main Karo village of Duss. Further upstream from Duss, you will also find the lip-plate Mursi tribe, and their close cousins the Surma.
The Omo Delta is accessible between July and September. You can only cross from Turkana to Omo – across the Omo Delta – between June and November. Please note that despite the longevity of their cultures, traditions and languages, the people of the Omo Valley are under considerable threat, and that the kind of sustainable tourism we promote aims to support host communities without adversely affecting their ways of being. For further information, see our The Plight of the Omo Valley page.
Read about our trip to the Omo Valley with the New York Times here.
See below for accommodation in this area.