Located in Ethiopia's Bale Mountains National Park, the first to be built inside a national park, Bale Mountain Lodge has set a new countrywide benchmark for Ethiopian eco-luxury accommodation.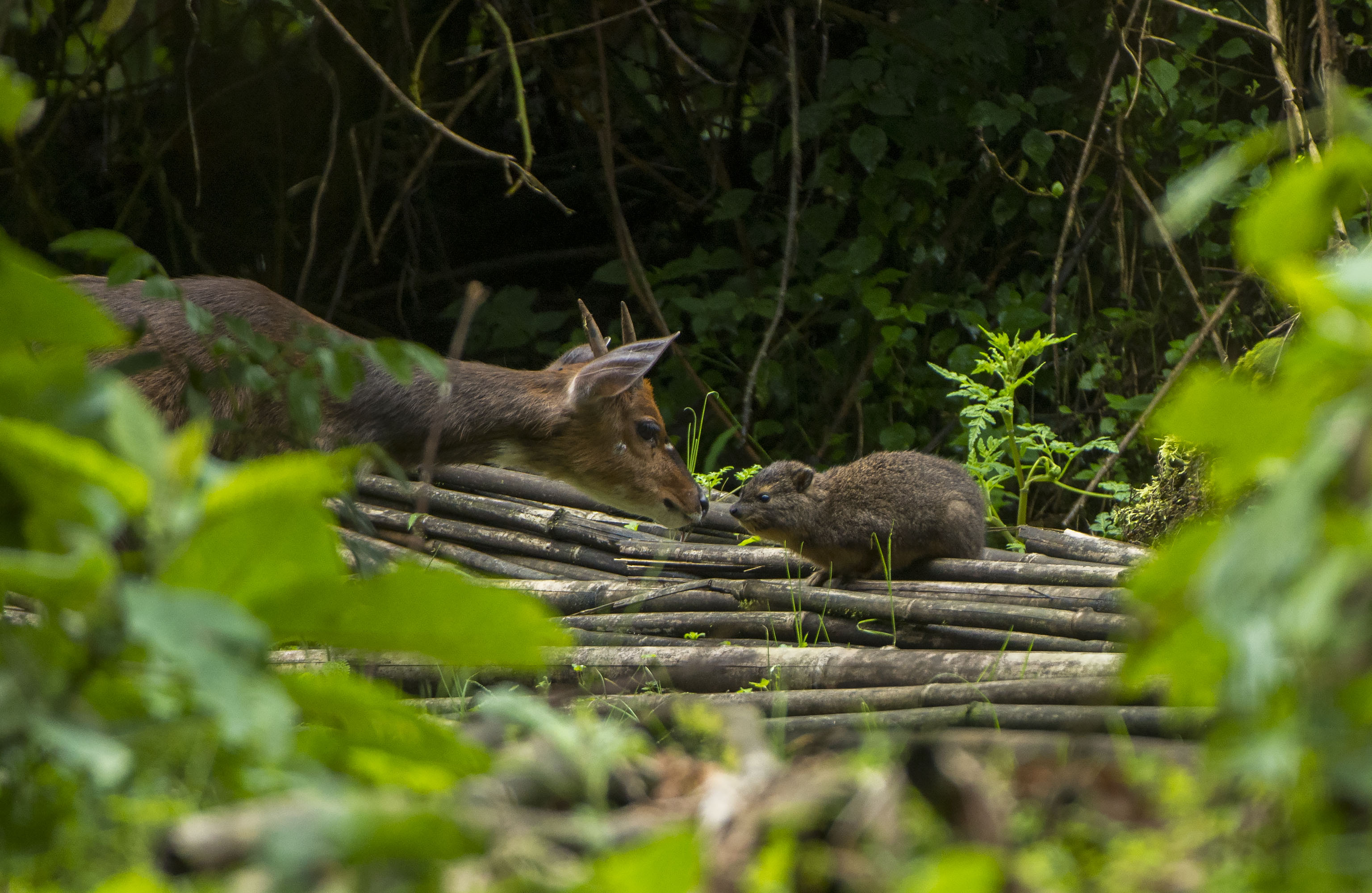 Overview
Bale Mountain Lodge is a thatch, stone and wood build situated in the Harenna Forest and includes a shared area and currently 8 guestrooms (there are plans to develop four more guestrooms). The main lodge has a lounge and dining area, and comes with a bar, fireplace, natural waterfall dip and shared terrace. Shared areas face both in and out, the cool evenings tempered into snugness by a warm fire, the daytime view maximised by multiple viewing points – the latter including the dining room's wall-to-wall sweep of window. A 'splash' pool beneath a natural waterfall is a unique feature, and a sauna is planned.
Food & service
Opened in January 2014, the Lodge is beautifully put together. The feel here is local, well made and high spec – very much a mountain chalet finish. The outstanding kitchen, developed by a Savoy-trained chef, is now run by an excellent Ethiopian team with extensive experience producing luxury cuisine in remote locations. In its efforts to reduce its carbon footprint, the Lodge is powered by a diverted portion of the nearby river, which is also the source of its water (naturally filtered), and everything is done to minimise the effects of non-biodegradable waste. Overseen by an skilled team, the Lodge looks set to continue its exceptional form.
Rooms
The guestrooms at Bale Mountain Lodge are discreet standalone affairs. They include a double/twin bed, fireplace, seating, private terrace and en-suite bathroom. As with the main lodge, the look here is both luxurious and restrained, the furniture locally sourced and made.
Activities
Activities at Bale Mountain Lodge are divided between the local forest, the Sanetti Plateau and further afield. They include guided walks, cultural and historical excursions, bird watching, game drives and fishing. The Lodge is also an ideal base for viewing the Ethiopian wolf. Note that the Harrena Forest is the third largest forest block in Africa. A little known fact indeed…
Impact
Conservation
The site is 100% eco-friendly with power coming from a Micro-Hydro power plant, biodegradable waste processed through a Bio- gas system to provide cooking gas and firewood sourced from sustainable plantations outside the National Park. Heat pump hot water systems are in operation to reduce the power draw and water is recycled through soak-aways which return the purified waste water to the soil and rivers.
All other waste is managed to prevent any contamination and plastic packaging is minimized on purchase and subsequently removed after use. This all contributes to make the lodge as 'carbon positive' to the environment as possible.