Limalimo Lodge is a truly first-rate, conservation-minded accommodation in Ethiopia. The lodge has been meticulously thought-out, with a clear purpose of combining luxury with modern ecological techniques and local engagement.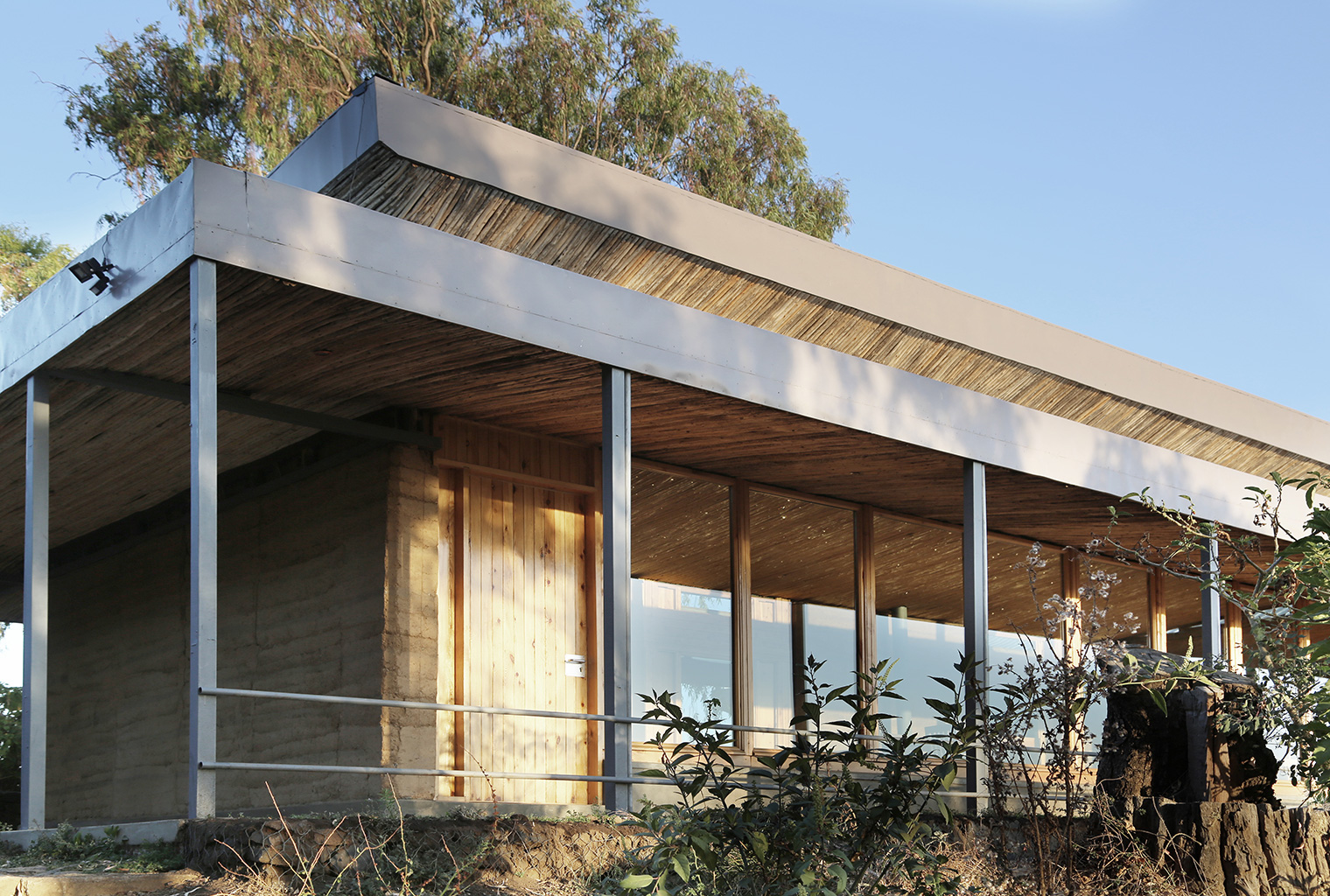 Overview
For all Limalimo Lodge's luxury, however, its position on an escarpment in the Simien Mountains National Park is its prime selling point. Much thought has therefor gone into ensuring that the communal bar, restaurant and large terrace – complete with fire-pit – afford truly spectacular views of the surrounding mountains. The décor is a unique and striking blend of the contemporary and the traditional, with thatched roofs, local woods and stylish rammed earth walls that have been integral in keeping the construction local and sustainable.
Food & service
The cuisine is expertly prepared and, when possible, uses only local produce. Meals include local cuisine and more Western dishes. Champagne breakfasts are a romantic must, while the quality of its luxury picnics are equally held in high regard. Food intolerances are well catered for, and the knowledgeable service is exceptional.
Rooms
Limalimo Lodge offers 12 rooms scattered throughout the site's sprawling 10 hectares. The sleeping rooms are a mixture of twin, double, triple and family. In keeping with the main areas, the feel of all the rooms is elegant and subtle, thoughtfully blending comfort with distinctive local finesse. Each room's location affords seclusion and spectacular views, coming with en-suite facilities. Electricity, hot water and heating are provided by sustainable sources, whilst water for the gardens is recycled. Each room includes a private terrace. Wi-Fi is available, though please be advised a clear connection is not always guaranteed.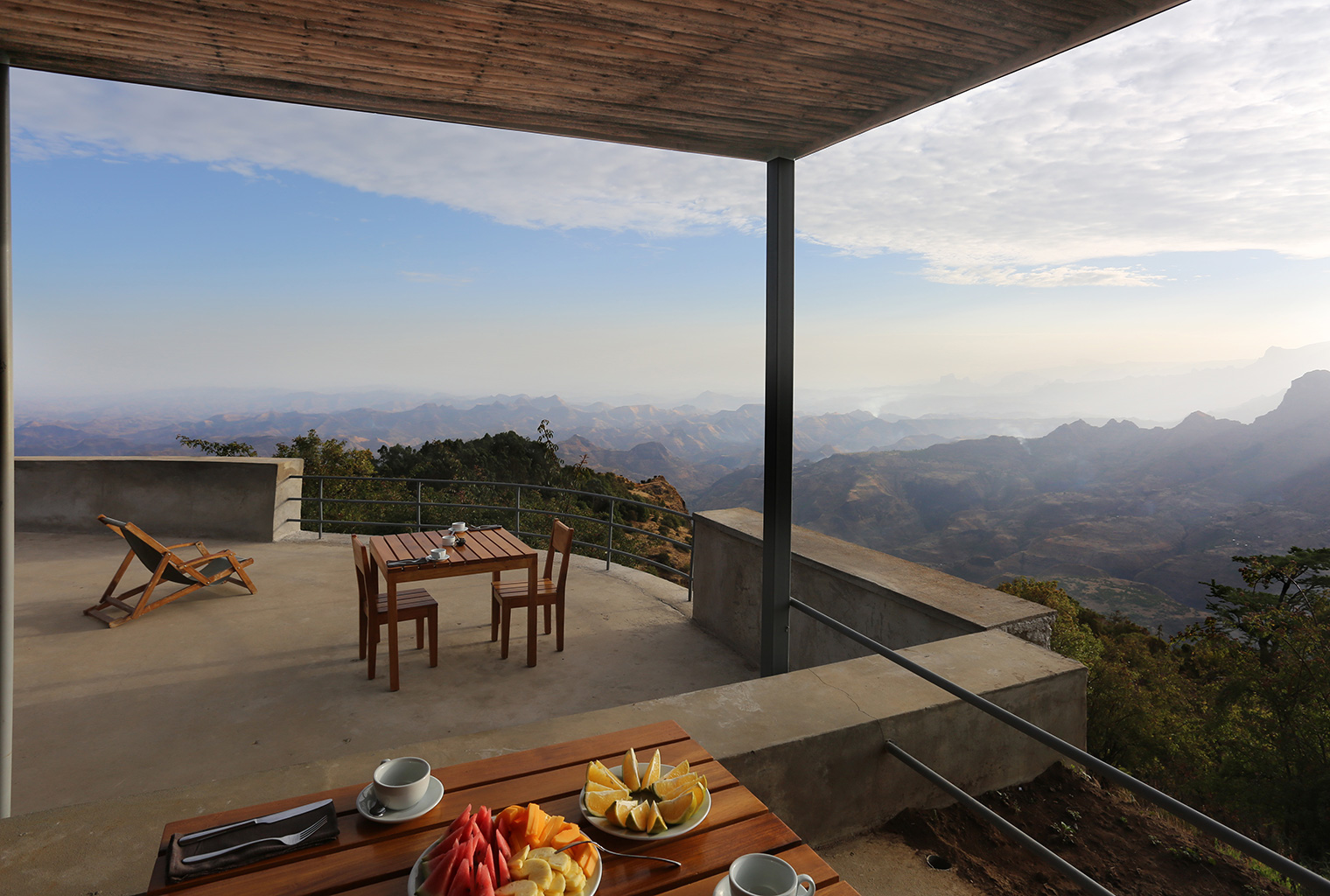 Activities
Activities at Limalimo Lodge are varied. Treks can be undertaken through the highlands or lowlands with their magnificent species of fora and fauna, while there are numerous ideal spots for birdwatching. There is also ample opportunity to visit and interact with local communities. Other activities include yoga and massage.
Impact
Conservation 
The lodge, in partnership with African Wildlife Foundation (AWF), is developing a conservation fund; each guest pays a $10 per night conservation fee, which is invested in conservation projects across Simien Mountains National Park. The lodge is also planting hundreds of indigenous trees across the grounds.
Commerce
The lodge was built by members of the Limalimo community, and the majority of staff working there now are local. The lodge also takes pride in buying ingredients from nearby traders and involving the community with guest activities.
Community
Limalimo Lodge has partnered with a local NGO – Simien Mountains Mobile Medical Service – to enable guests to support their fantastic medical work in the local area. The service strives to offer free medical care to isolated villages in the area by facilitating the work of mobile nurses who travel between nearby communities and run a small clinic.
The Conservation Fund is also helping to support the renovation of Adisge Primary School, a crucial resource for local schoolchildren.