With some of Africa's greatest cultural and historical treasures quite literally on the doorstep, it's unlikely you'll want to spend much time in your hotel in Lalibela. That said, Tukul Village remains a delightful choice to stay during your time in the iconic northern town.
Overview
Opened in 2007, the village is located just a 10-15 minute walk downhill from most of the major rock-hewn churches and consists of six red sandstone Tukul huts, each topped with a thatched roof and split into two storeys, offering 12 en suite rooms (expansion is currently underway for a further 12 Tukuls).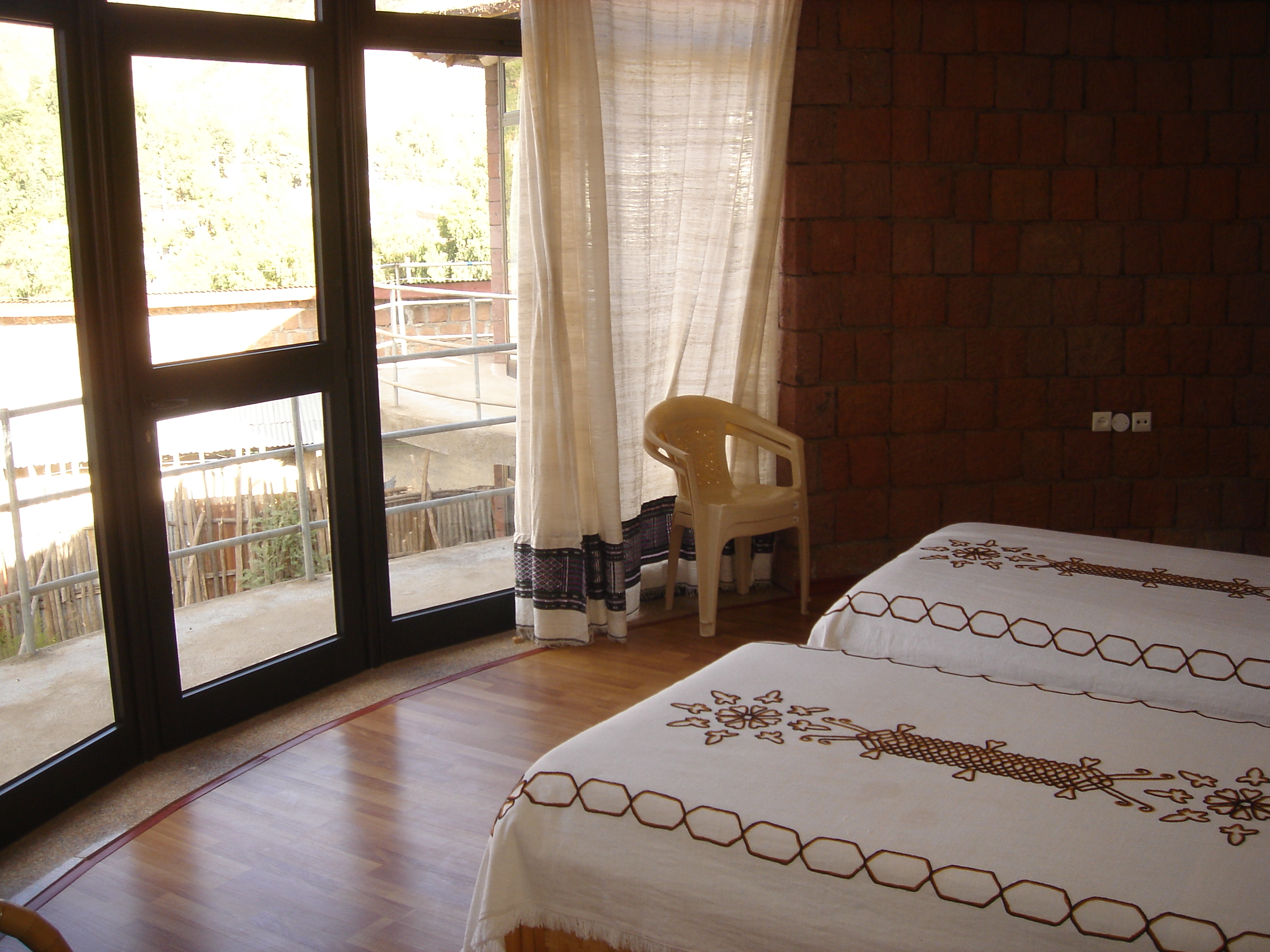 Food & service
A main bar/dining room area, due to be upgraded, offers only basic breakfasts and simple lunches but, importantly, refreshingly cold St. George beers at the end of a long day's sightseeing! The lack of evening meals in the hotel makes this the ideal choice for those that are keen to explore further afield for their supper.
Rooms
The living spaces are simple, well-kept and spacious, with comfortable beds and plenty of natural light pouring through the floor-to-ceiling windows on one side. All have their own balconies, with views towards St. George's Church and the local market. The titled bathrooms are clean, and boast modern and, thankfully, reliably hot showers.
The compound is modest and set in a garden which struggles to flourish in the hot, arid highland climate. The paucity of trees or shrubs lends a rather barren feel to the place, but the owner of The Tukul Village is planning to import fully grown trees from Debre Zeit within the year.
Activities
As with much of Lalibela accommodation, the adventure lays outside the hotel doors. However, the hotel is proactive with assisting guests in exploring the surrounding town, and provides specialist tours, alongside suppling guides who speak French and German.