Set in the heart of Lalibela, a ten-minute drive from the main town, famous for its rock-hewn churches and Christian festivals, Lalibela Lodge is a comfortable lodge, known for having hosted George W Bush some years ago.
Overview
Lalibela Lodge consists of a small dining area and an adjoining bar and 16 rooms, with four more being added by Autumn 2019. The look and feel of the place is basic but comfortable and whilst we would usually advise Maribela Hotel over Lalibela Lodge, this is an acceptable and comfortable alternative. The lodge offers a daily laundry service to guests and Wi-Fi is available.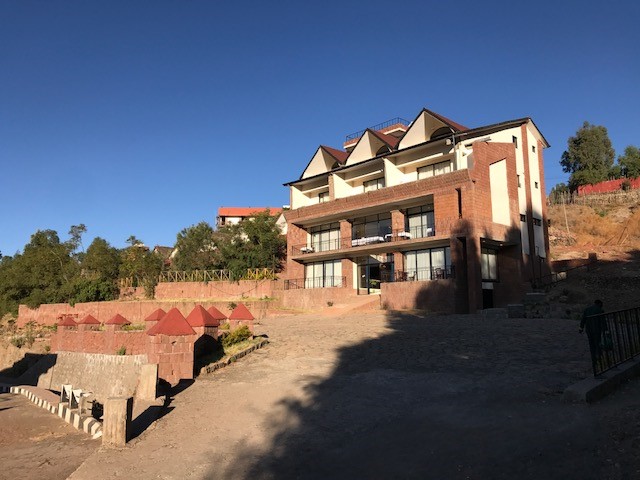 Food & service
The food at Lalibela Lodge is a mixture of western and traditional Ethiopian cuisine – including wot, ngera and tibs – and set out in a buffet style for breakfast, lunch and dinner. The staff are extremely friendly and accommodating of all guest needs.
Rooms
The 16 rooms are split into four levels of comfort, from a basic standard single to up to a suite with a king-size bed and private lounge area and large TV and views over the village landscape.
Activities
Lalibela main town is a ten-minute drive away and trips to see the famous rock-hewn churches and the Christian pilgrimage festivals here can be organised by the lodge. Two popular festivals to visit are the Epiphany (Timket – on 19th January each year and 20th of January in leap years) and Ethiopian Orthodox Christmas (Genna – on 7th January).