Located within walking distance of the city of Lalibela in the Amhara region of Ethiopia, Ben Abeba Lodge is the ideal base from which to explore the region's famed monolithic rock-hewn churches (designated a UNESCO World Heritage Site) and its extraordinary surrounding nature, including the Lasta Mountains (the third-highest range in Ethiopia).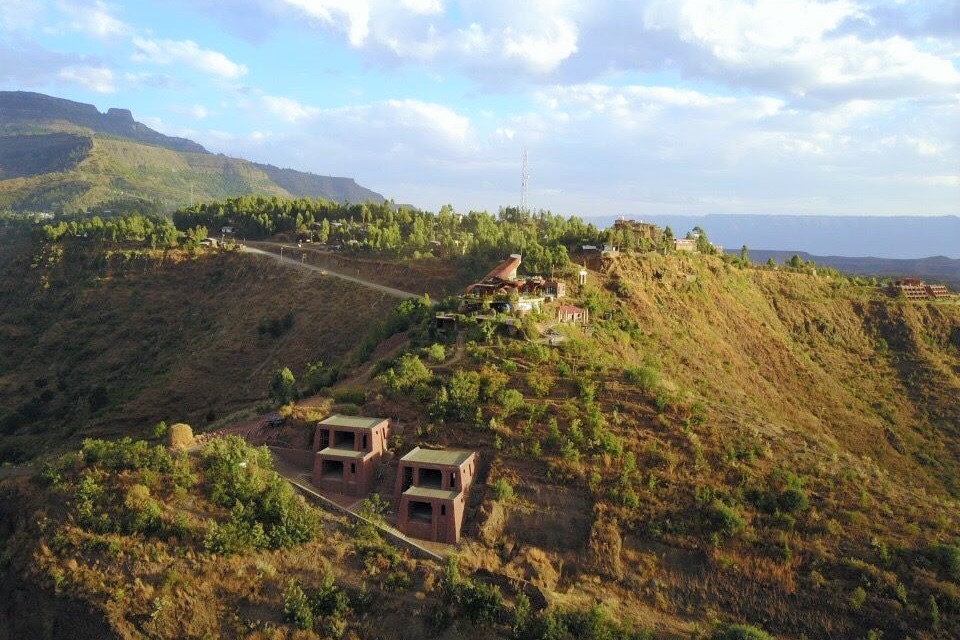 Overview
Owned by one of Lalibela's most beloved restaurants under the same name, Ben Abeba Lodge was built by Susan Aitchison, originally from Scotland, and her Ethiopian partner, Habtamu Baye. Situated just 1.5 kilometres from Lalibela Airport right in the heart of the northern highlands, Ben Abeba is a traditional stone and wood build, consisting of four ensuite rooms with a private bathroom and terrace, a shared bar and garden area, a restaurant and a barbecue area.
Food & service
Ben Abeba's award-winning restaurant, resembling more of a spaceship and perched high up on a hill, offers guests a unique spot from which to gather, eat and take in the extraordinary views of the valley below. All ingredients are locally sourced from neighbouring farmers and markets, and the menu is seasonal, serving traditional Ethiopian dishes with a Scottish influence.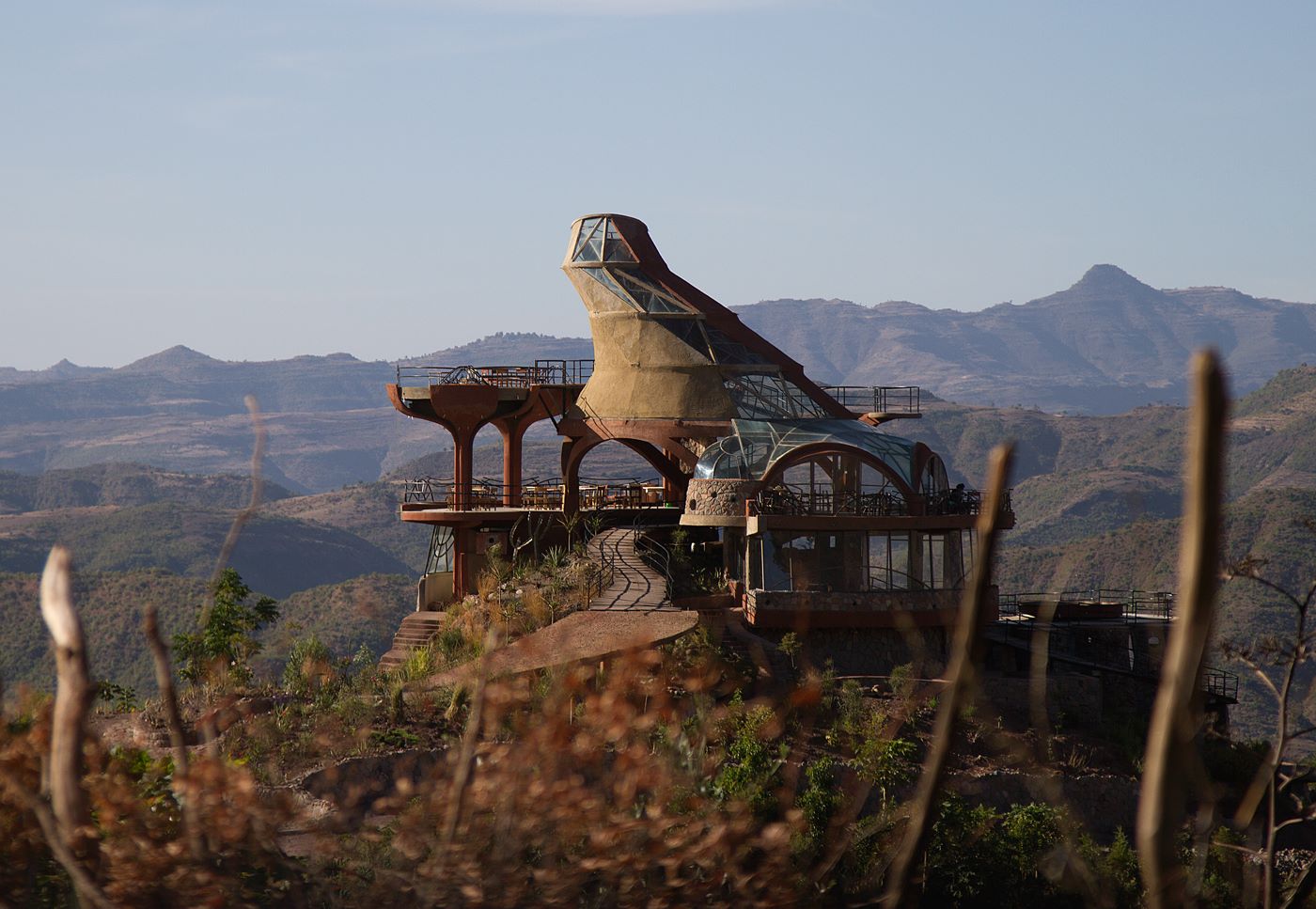 Rooms
Set into the hillside, there are four ensuite rooms at Ben Abeba Lodge. Traditionally built in stone by local masons and carpenters, each consists of wooden flooring, modern fittings and traditional furnishings, all with their own terrace overlooking the valley. Both laundry and room service are available and WiFi is accessible throughout the lodge.
Activities
The lodge is within easy reach of Lalibela's city centre, where visitors can wander through traditional markets, local restaurants and shops. Of course, the major draw here is a visit to the rock-hewn churches of Lalibela, and the hiking and nature-based adventures on offer in the surrounding mountain ranges.