Korkor Lodge is an Italian-owned lodge in Gheralta. The region is an arid plain of table mountains, cliffs and more than 140 sites of archaeological interest, including many shrines, ancient Sabean and Axumite sites and the country's largest single concentration of cliff churches.
Overview
There is a very strong focus on localism and sustainability at Korkor Lodge, which is reflected in its use of traditional construction techniques in all the buildings. The walls are all of open, colourful stone hewn by local masons, roofs are thatched and the dark wood floors and furniture complete a picture that is both authentic and comfortable.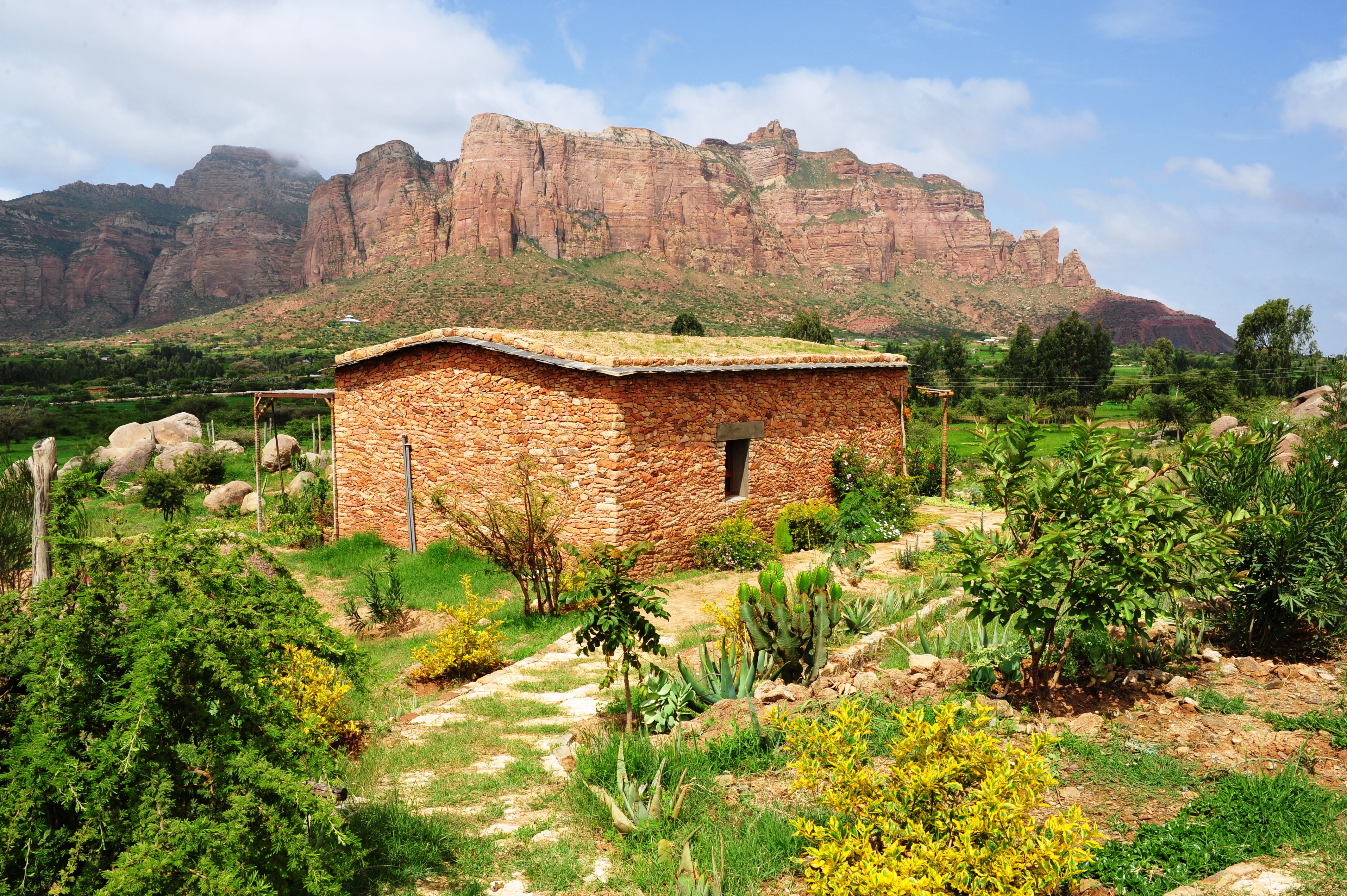 Food & service
There is a fine restaurant serving both local and international cuisine, and shared areas with books and mountain views, all excellent for relaxing meeting and sharing the odd travelling tip. Staff are attentive, and the manager, Luigi, is exceptionally knowledgeable regarding local matters of interest.
Rooms
Korkor Lodge offers twelve thatched bungalows whose ambience is defined by the reds and browns of the stone walls and wooden floors. Each has a private bathroom with a hot shower and either a king-size double or twin beds, with the option of more/different beds upon request. Exceptions to traditional construction methods have been made in the bathroom fittings and the inclusion of large glass windows that afford tremendous views of the plain and mountains. There are also a number of tents available for overlanders, all beneath a shade cover with two beds as well as a table, closet and chairs and solar lighting. The tents also have toilets and wash-areas and access to the showers and restaurant.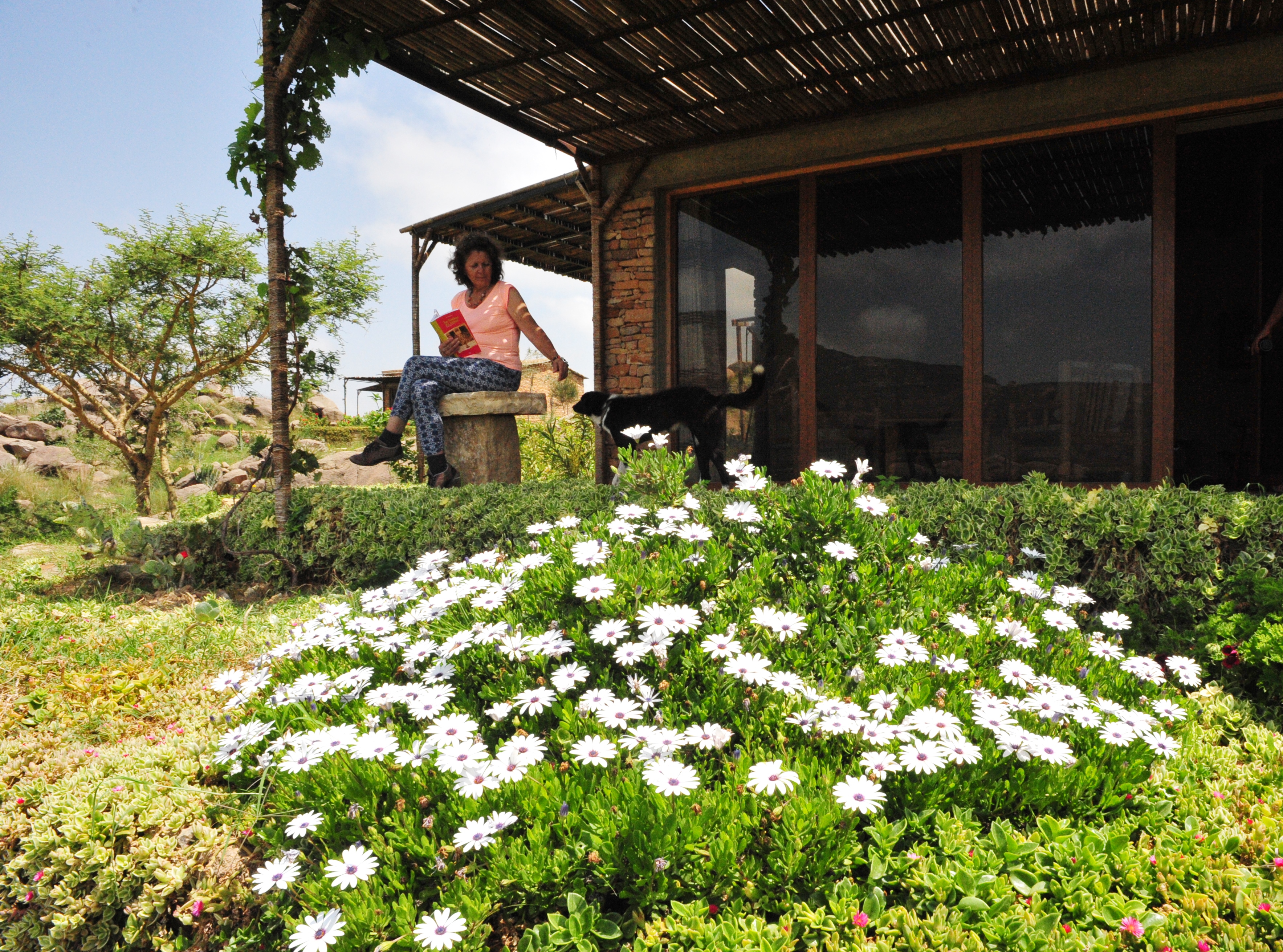 ACTIVITIES
Korkor Lodge offers half-day, full-day or multi-day excursions with experienced guides and a range of transportation. Itineraries can be tailored to guests' interests.
Impact
Conservation 
Korkor Lodge has been operating in the Afar region since 1991 organising scientific missions in the Danakil Region. In co-operation with the Afar Government, they have facilitated conservation research for a number of Institutes and Universities.
Some of the institutions they have worked with include: University of Oxford, University of Washington, Université de Strasbour and Université Grenoble Alpes.