Opened in 2009 with much fanfare, and located in Bahir Dar, on the shores of Lake Tana, Kuriftu Resort and Spa Lodge is a new addition to the Boston Partners portfolio, and is an exceptional value luxury lodge.
Overview
A stone build overlooking the lake, the Lodge's opening date was set back by a national shortage of cement, and building adjustments continued for the few months following the launch. All, however, is now well, and the Resort's modern facilities are the perfect demonstration of a new build with charm.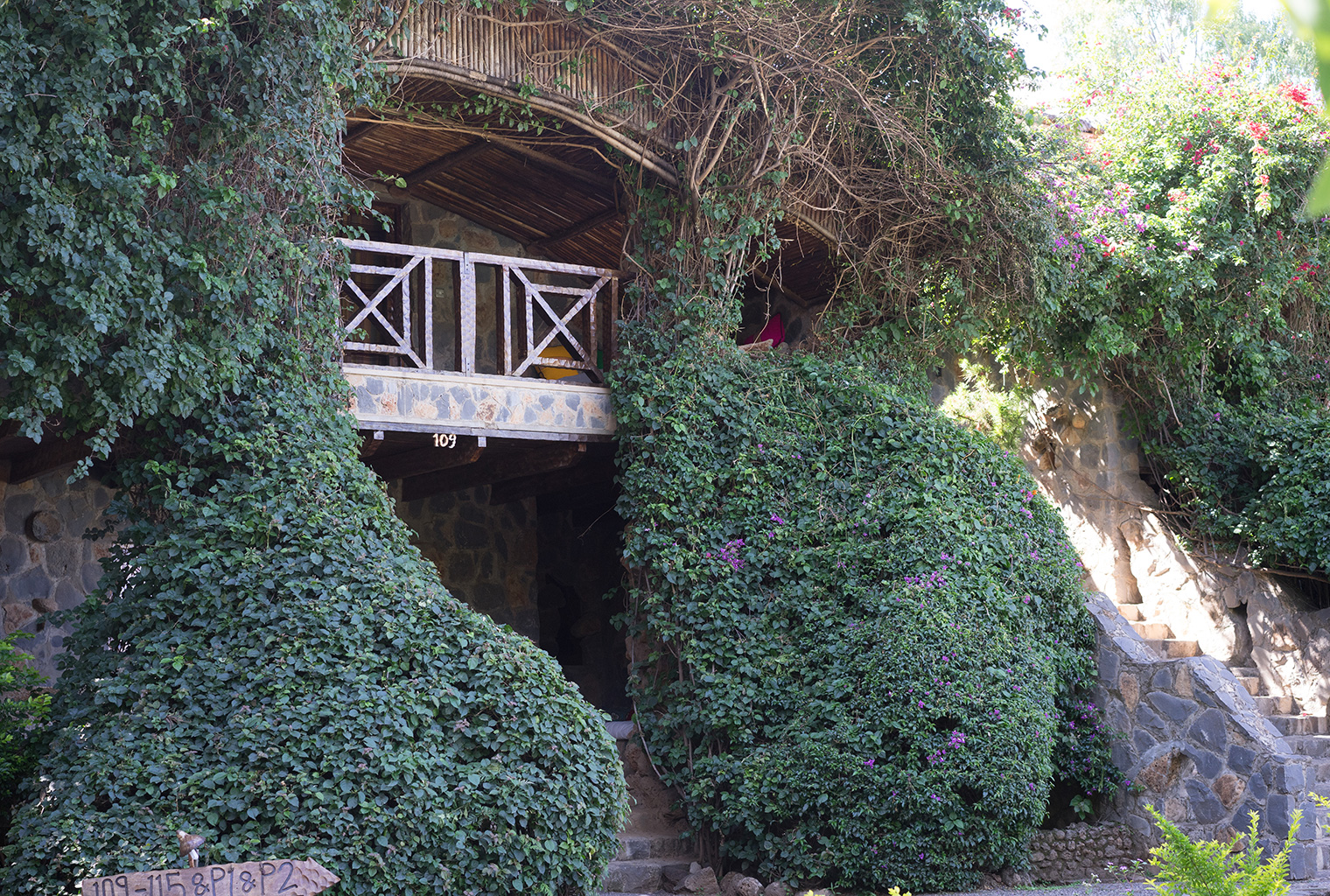 Food & service
The restaurant has a fine selection of dishes, including an acclaimed cheese burger, alongside a free brunch every morning that has diverse mix of classic buffet food and freshly cooked to order eggs and pancakes. The staff are excellent, and will go out of their way to ensure the rest of your journey runs smooth.
Rooms
The shared areas include a reception, bar/lounge area, swimming pool, restaurant, extensive outdoor seating and spa. While it will take a little time for the new stone facades, linking walkways and patio to settle and age, the overall design is attractive, with leather seating, low tables and pleasant table and chair arrangements in the dining room.
In many respects, it is the rooms – bungalows – that make the place. Raised, possessing a large shaded balcony and reminiscent of the sort of hotel suite facility one might see overlooking a lake in Switzerland, each room is approached by means of stone steps, and includes a four poster bed, lounge, en-suite bathroom and up to date amenities such as flat screen TVs. Characterised by the stone tiled floors, bare walls, great sweeping spaces and well positioned pieces of furniture, the emphasis here is on quality. The propensity for minimalism is offset by the occasional cosy application; an open log fire, for example. The overall effect is one of space and – encouraged by flat wooden ceilings, enormous support beams – also of homeliness. A fine balancing act indeed.
Activities
Activities include excursions, cultural visits, spa facilities and boat rides, with the Lodge staff happy to arrange stunning tours of the nearby Lake Tana and the Blue Nile Falls.