10°
5'
40.78" N
39°
29'
11.19" E
Boasting commanding views over the nearby rift escarpment, Ankober Palace Lodge is a new eco-tourism enterprise with a rather special address: the historic Ankober Hill in the grounds of Emperor Menelik's former palace.
OVERVIEW
Resting in a location like no other, Ankober Palace Lodge offers a breath-taking rural setting accompanied by sincere hospitality and a serene atmosphere, moments away from mountain trekking routes and historic valleys dotted with eucalyptus trees.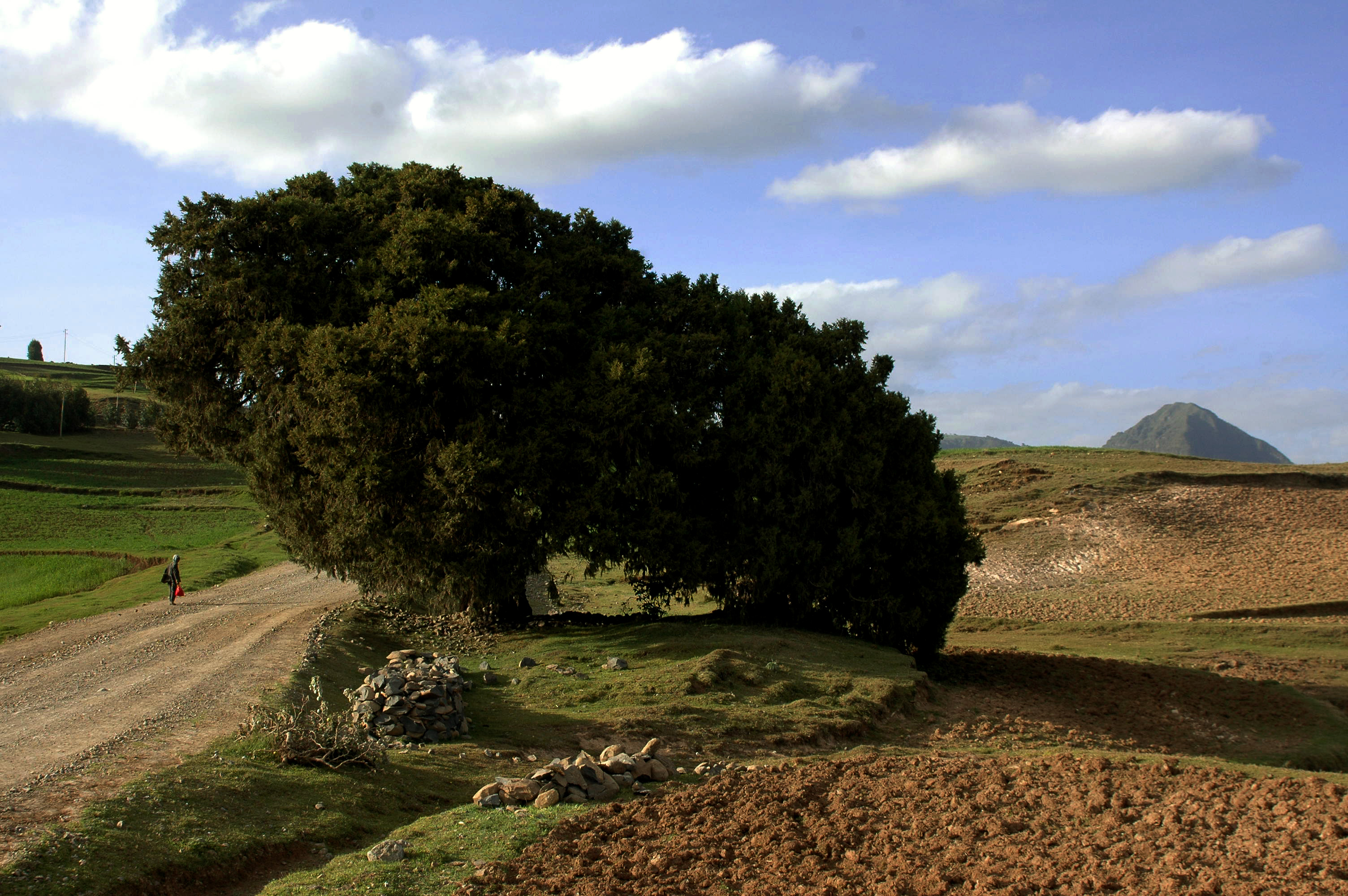 FOOD AND SERVICE
A restaurant (with an adjacent bar), moulded in the style favoured by Emperor Menelik, offers European and Ethiopian dishes, and in good weather breakfast is served on the outdoor terrace with stunning views of the surrounding mountains.
ACCOMMODATION
Built at an altitude of 2,800m, Ankober Lodge has 6 cosy double rooms and one family room – with plans to add 4 more family rooms in the coming months. All the rooms are traditionally styled and come with en suite bathrooms and hot showers. For the more adventurous, there are also 4 Swiss high-grade tents with sleeping bags on offer – perfect for nights under the stars in the nearby mountains or forest.
ACTIVITIES
Ankober Lodge offers an impressive range of activities, including guided tours and trekking programmes which take in the palace, nearby historic churches as well as Ankober market. Longer treks are also possible (trekkers are accompanied with a guide and a cook) as are journeys into the Afar desert region along the so-called Coffee Caravan Route.
It's worth noting that Ankober Lodge is built at the top of a fairly steep hill, and visitors will need to climb for around 10 minutes to reach reception, so be prepared. Additionally, while the restaurant has a fire, the rooms can be a little chilly at night. This said, don't let steep walks and night temperatures put you off this delightful highland location. Pack wisely, wrap up warm and come!
ETHICS
After some of 40 years of international service, Mr. Ras-Work, once an engineer, has now returned to his home country and has launched a holistic development/commercial project with the aim of providing meaningful support to the region.
Benefits:
1) Providing a handsome return to the private investor who helps install the ecotourism facilities
2) Contributing to the eradication of poverty by creating alternative employment for the majority of the population currently engaged in subsistence farming.
3) Protecting the natural environment by planting trees, and generating hydroelectric power for use in this mountainous region of the country
4) Obtaining foreign currency revenue from goods and services provided to international tourists
5) Opening up a culturally rich, spectacular alpine type region to the global tourist community
Achievements:
1) Strong return on investments
2) Creating a higher quality of life to the residents of the region
3) A major source of foreign currency for the country
4) Respect and protection of the environment
At present the Ankober Palace Lodge provides direct employment to some 30 to 40 full time and over 100 on and off daily labourers.
In addition Mr. Ras-Work has provided facilities to set up a traditional religious school which, on average, caters for some 70 to 100 students. This operation has been going on for the last 15 years.
Mr. Ras-Work has also recently completed the reconstruction of an ancient church which now serves as a visitor's destination in addition to providing regular spiritual service to the local community.
The next phase of the holistic development program is to set up a museum which will also provide a traditional arts production centre. In this manner the cultural heritage of the region will be maintained and enhanced.
There is full governmental and community support in the setting up of the museum. The government has provided 5,000 square meters of land for its construction. The museum and the lodge will complement each other in the provision of services to the community, and the wider country.