Situated in the Dahlak Archipelago, off the coast of Eritrea, a boat ride from the coastal city of Massawa, Durgum & Durgella Private Wild Camp is exactly what it says on the tin: wild camping at its best.
Overview
Set and struck on the adjacent islands of Dur Gaam and Dur Ghella, Dur Gaam & Dur Ghella Private Wild Camp consists of a mess tent, a kitchen and any number of sleeping tents. A beautifully simple affair, the mess tent is positioned at one end of the beach, comes with table and chairs, and serves as a most convivial setting in which to eat, share, and gaze out over the sea. Usually, guests will stay one or two nights on each island.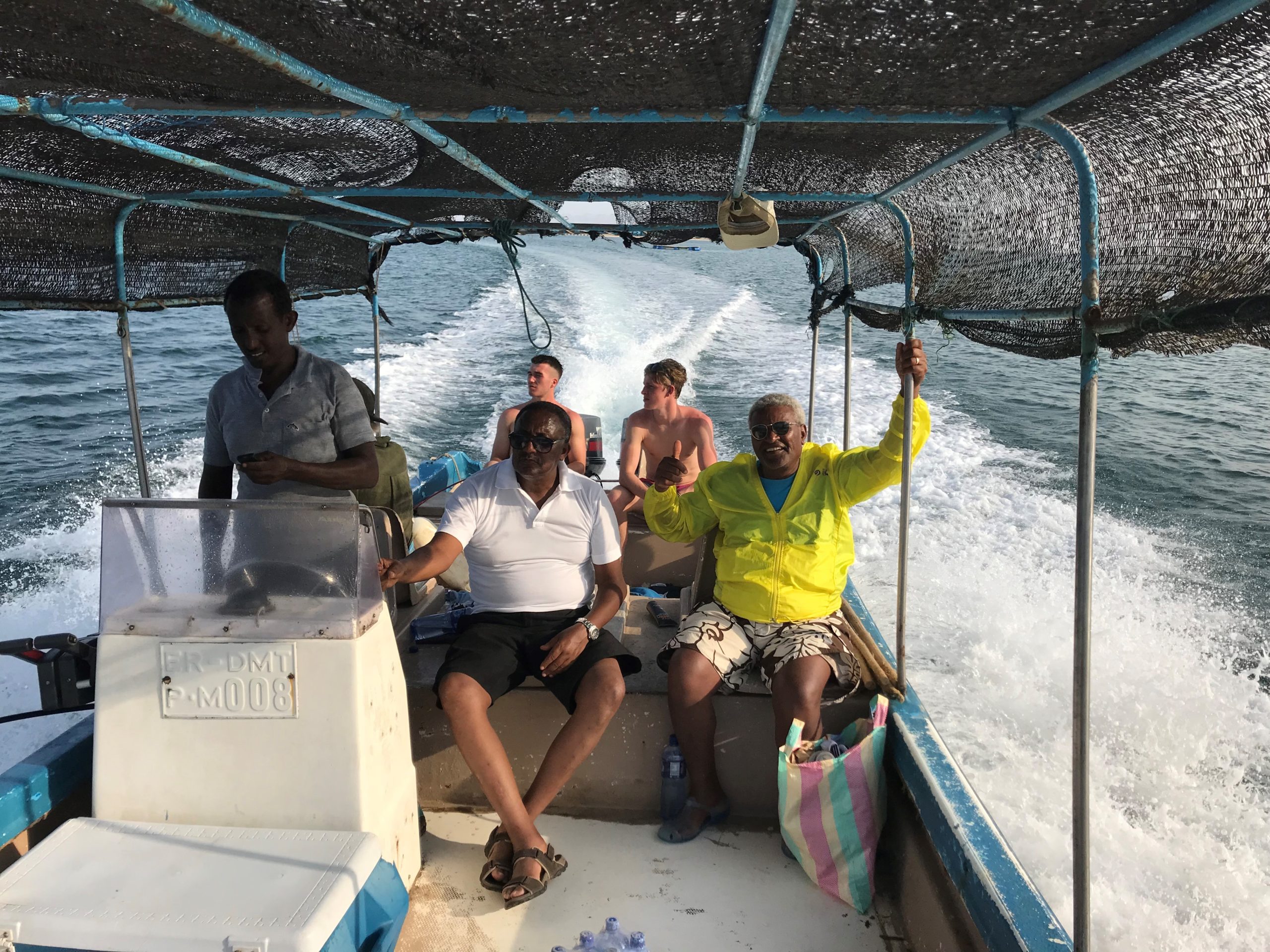 Food & service
Whether goat and rice or freshly caught fish cooked over an open fire, the food at Durgum & Durgella Private Wild Camp is delicious. Consisting of the boat's captain, the cook, and a guide, the service is wonderful – a real family affair.
Rooms
Situated at the top of the beach overlooking the sea, the number of tents at Durgum & Durgella Private Wild Camp will depend on the size of the party. Each two-man crawl-in tent consists of a mattress, clean sheets and a pillow. Deliberately spartan, the emphasis here is on a fine night's sleep and the wild outdoors. While they do take two, please not that we tend to sleep one to a tent.
Activities
Best visited between October and March, activities at Durgum & Durgella Private Wild Camp include snorkelling the kelp forests off both beach and boat, walking the island, swimming, and bird watching – a colony of brown boobies nest on one of the islands in January and February.