Brand new (2012), another Great Plains addition to an already excellent portfolio, and located in the Selinda Reserve, Selinda Explorers Camp is a very fine example of a piece of accommodation that has managed to recapture something of the frontier spirit; the engine and raison d'être of every self-respecting bush explorer.
Overview
Taking advantage of Botswana's new wet cycle, set in among a clutch of jackalberry and mangosteen trees, overlooking (the now in flood) Selinda Spillway, Selinda Explorers Camp is a classic canvas camp consisting of a mess tent and 4 sleeping tents. The main areas include a lounge, bar, dining area and veranda. That's it, which is exactly what it's about: getting back to what matters, to simple comforts, fine tucker, and the wild, here, on the doorstep.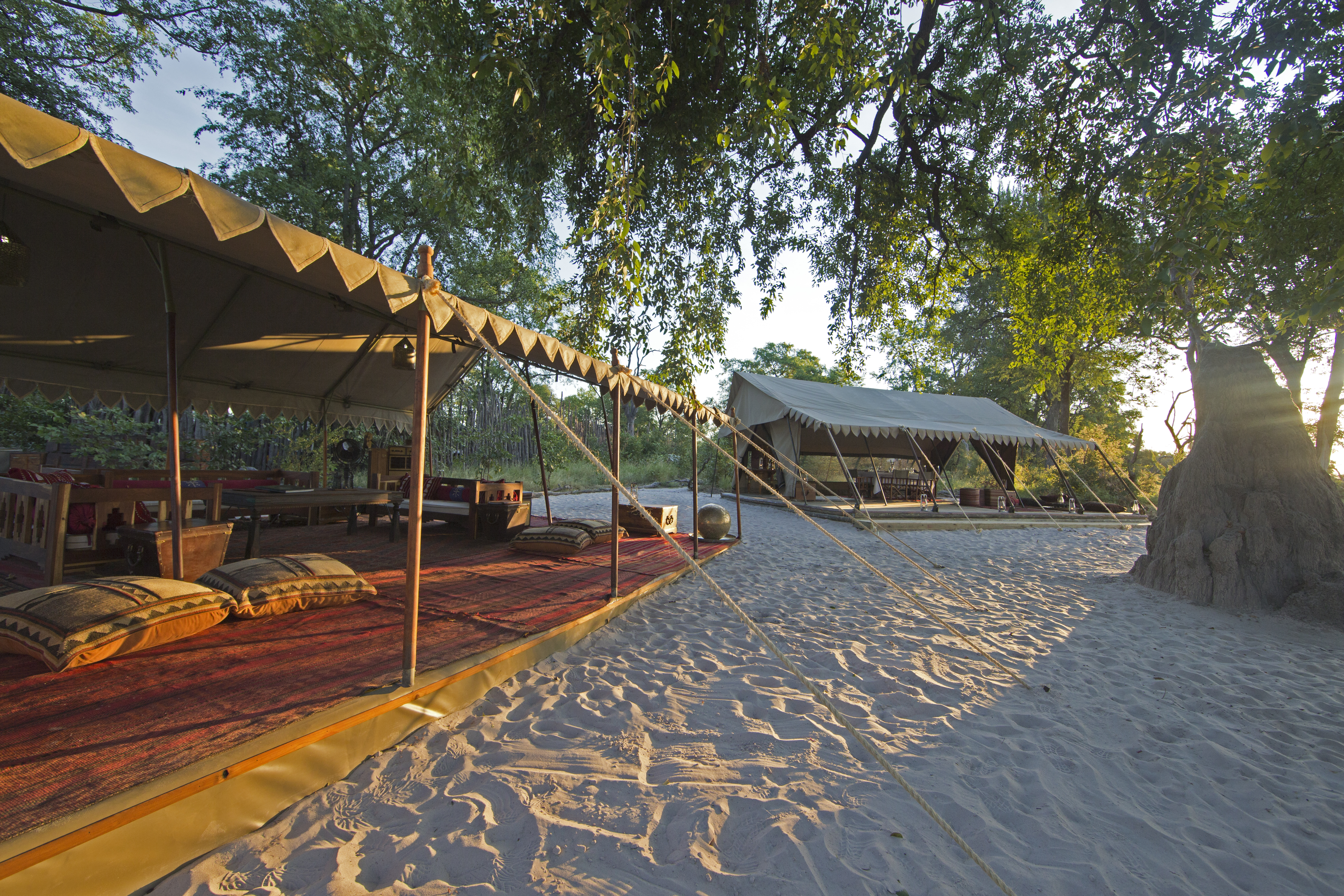 Characterised by blond-wood campaign-style furnishings, director seats, Moroccan rugs, one or two slumber cushions, low Swahili tables and the odd piece of brass sculpture, there is nothing here that comes close to gold tap luxury, nothing to distract guests from experiencing the wild.
Food & service
Which is not to say the food and service isn't excellent; it is. The food – locally sourced, a variety of fish, meat and vegetables, African and European – is unrelentingly fine, with breakfast and brunch/lunch built into the day's activities. The evening meal a 3 piece extravaganza. The service – can-do, discreet and super professional – is a real joy.
Rooms
Just as fine, the custom designed sleeping tents at Selinda Explorers Camp are spacious, simple and deeply comfortable. Set overlooking the spillway, each includes a double bed, open air en suite bathroom, seating, storage and a veranda.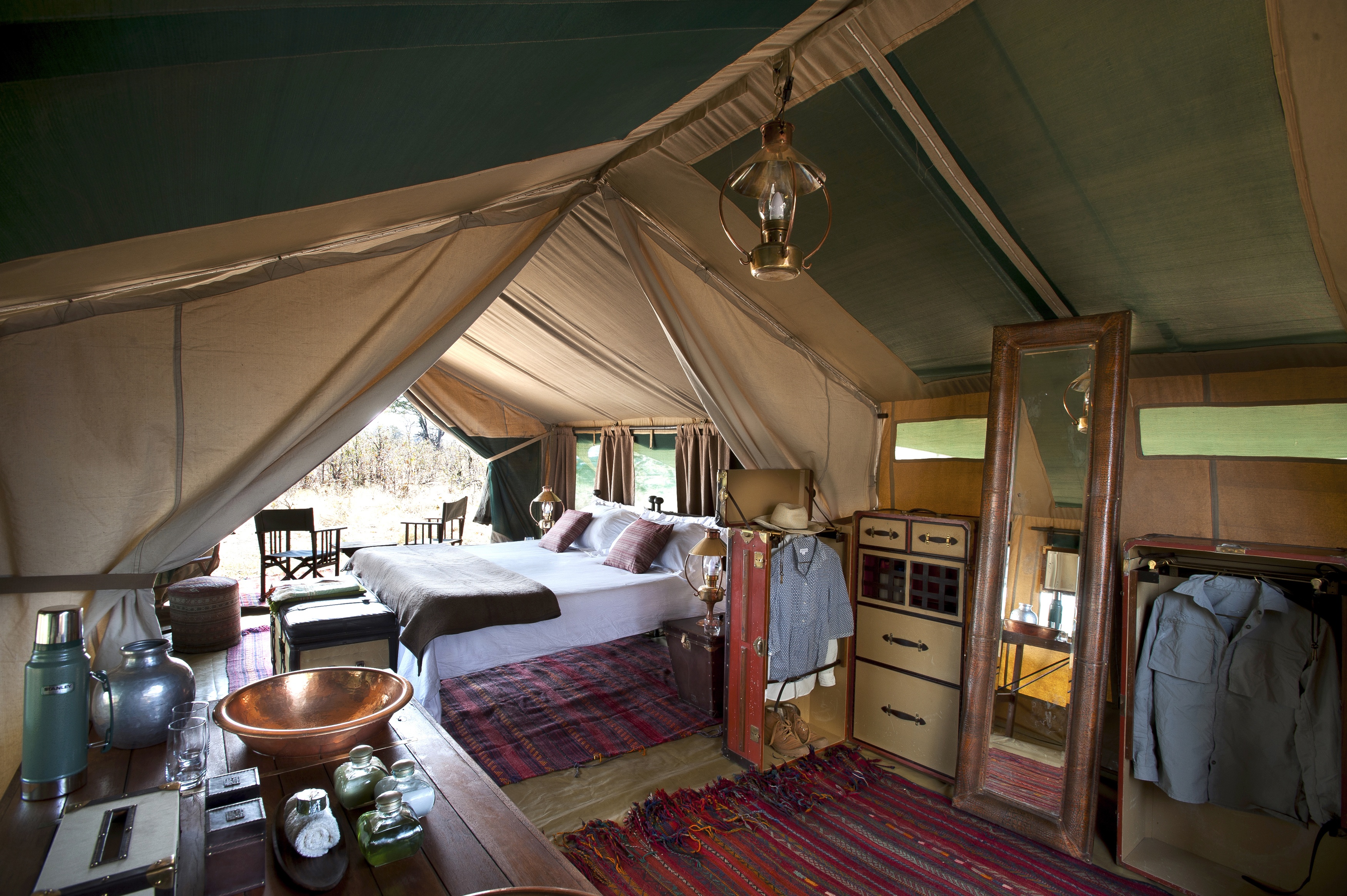 Again, the design here is aimed at recreating simpler times, with a look that is as restrained as it is functional, the beautiful interiors limited to a rug, bedside tables, traditional lamp lighting. The bathroom – eco-flush toilets, copper sinks and hot bucket showers – is equally authentic. Please note there is no internet or mobile phone signal at the camp.
Activities
Activities at Selinda Explorers Camp include wildlife drives, guided walks, canoeing and fishing (subject to water levels) as well as the obligatory sundowners.
Impact
Conservation 
The camp's light footprint approach to all things environmental means solar power, a borehole water supply and a grey water treatment programme.