Open as of October 2010, located on the banks of the Selinda Spillway, Motswiri Camp is a new, comfortable and environmentally conscious camp.
The completely refurbished Motswiri Camp specialises in offering riding and walking safaris, and is the operational base for Riding and Walking Botswana (RAW). A largely wood and canvas build, the camp is situated at the western end of the spillway, in a mixed habitat of delta floodplains and riverine forest, and consists of a central mess area and 5 sleeping tents.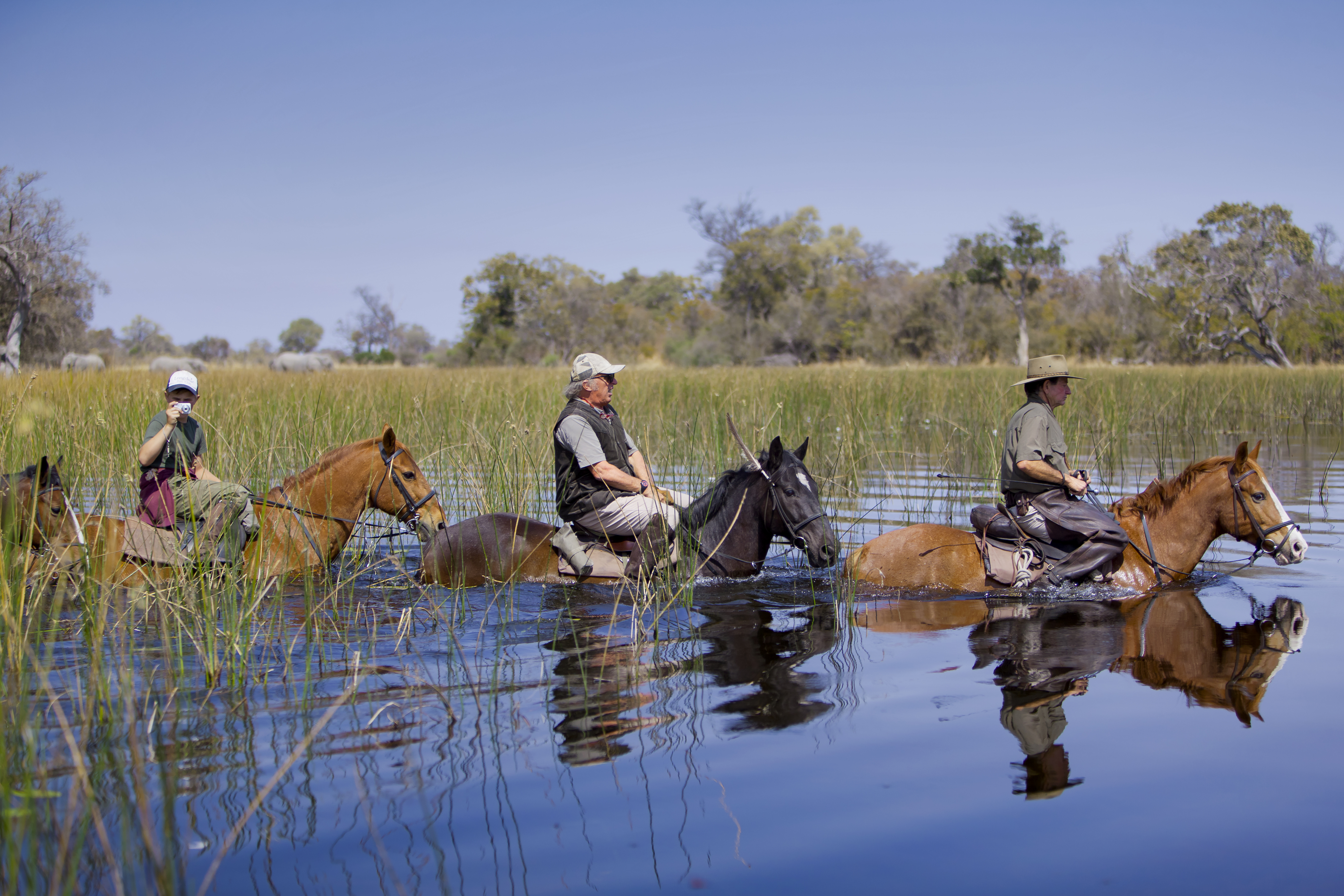 Raised on a wooden platform, open sided and overlooking the spillway, the mess area includes a lounge, dining area, decking, plunge pool and bar. Simple and beautiful, the seating area is characterised by a large leather sofa, comfortable armchairs and low tables, the dining area by canvas backed director's chairs and a communal dining table. The food is equally good. Locally sourced, a variety of fish, meats and vegetables, the cuisine is both African and European, with an accent on home cooking. Breakfast and lunch are generally built intothe riding and walking trails schedules, while dinner's a more sedate three course affair.
Well spaced, raised and possessing superb views of the spillway, the sleeping tents are large, airy and en-suite. Each tent of Motswiri Camp includes a private decking, a twin or double bed and seating. Like the mess area, the design is simple, the emphasis on quality, of which the side tables, doors, twin basins and bed heads are wonderful examples. As well as the exquisite basins, the bathroom comes with a shower and flush toilet. Please note that the original fly-camp is still operational, opens between April and November, and offers a more rustic level of accommodation – bucket showers, long drop toilets and twin camp beds. Fly camping is also incorporated into longer walking and riding safaris.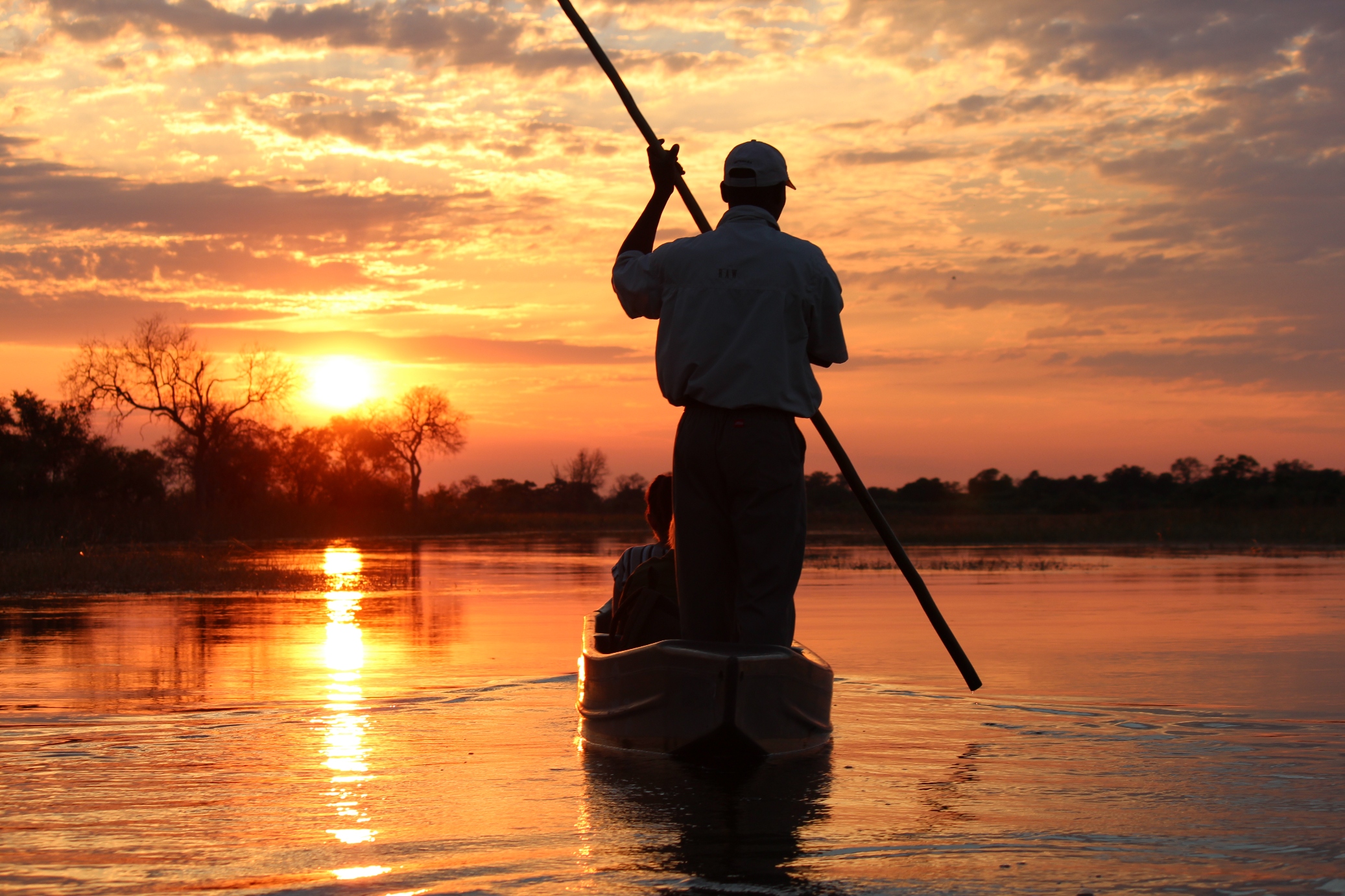 Activities include riding, walking, boat and mokoro trips and game drives. Motswiri Camp has a stable of 24 horses (2011) – a mix of thoroughbreds, South African Boerperds, Arabs and Kalahari cross breeds – and RAW recommends that riders book in for a minimum of 3 nights, and offers a night-out for 5 to 7 night bookings. Due to the presence of large game, riding is offered to experienced riders, with novices considered on an individual by individual basis. Guided walks are led by an armed tracker, are easily combined with fishing and swimming, and are tailored to meet the fauna and flora interests of individual guests. Please be advised that while game drives are offered, they are restricted by the floods, and that successful, far ranging drives take place between November and March.
Motswiri Camp is open all year.