Tubu Tree Camp, located in the Okavango Delta's Jao concession, is a fine luxury camp.
Overview
A largely dry land product (the area only floods May to September), raised, and built of canvas and wood, Tubu Tree Camp consists of a main lodge and 5 sleeping tents. The lodge includes a lounge, bar, library, pool, dining room and extensive decking.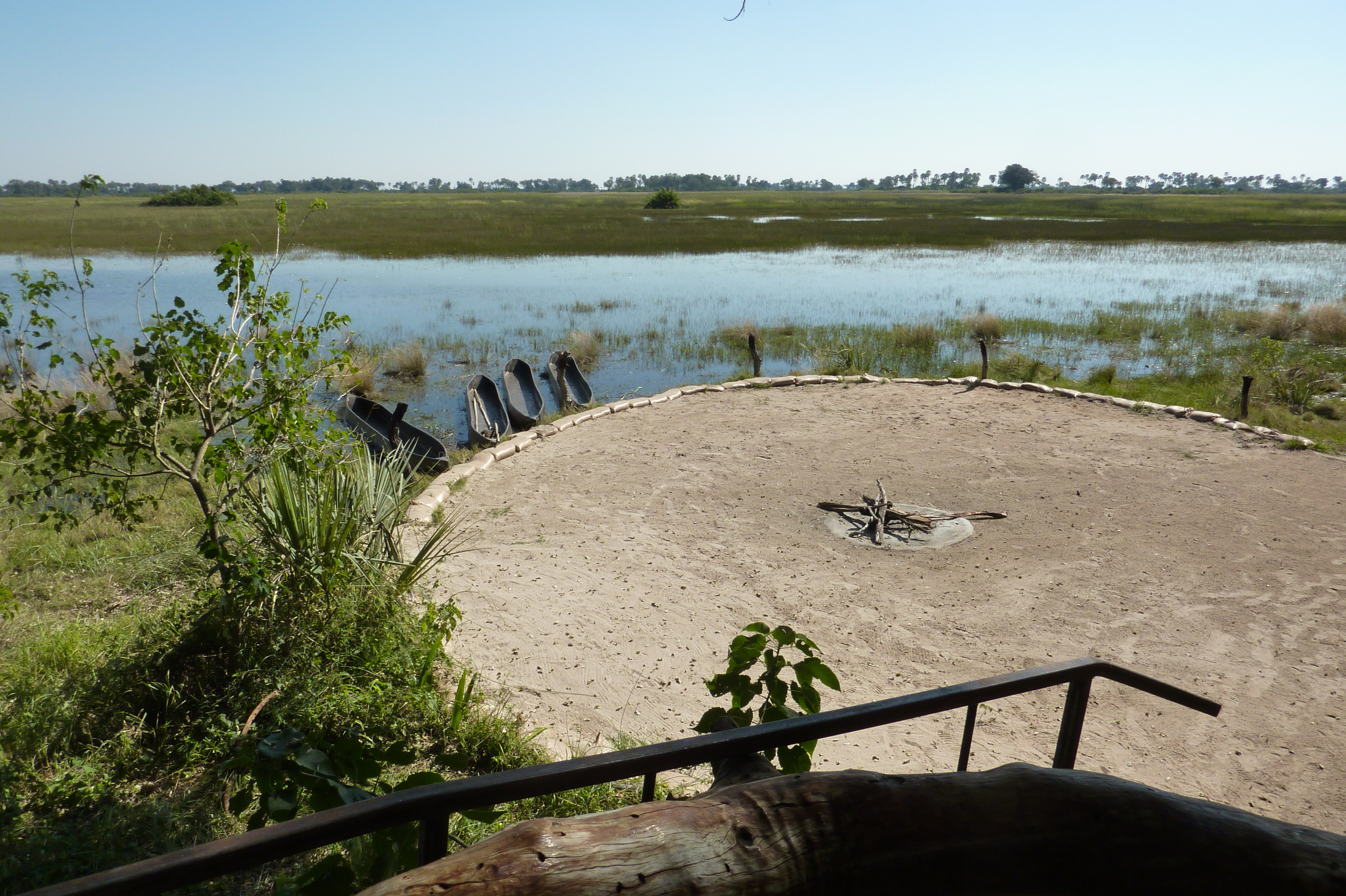 Rooms and the pool are accessed by way of raised walkways, beneath which animals sometimes graze, wander or take shelter. The pool, which lies in the shade of a large Marula tree, attracts a lot of attention, and the lodge's general ambience – characterised by large leather sofas, low chunky tables, a huge Persian rug, low lighting and well-chosen artefacts – is both relaxed and on the ball.
Clever use has been made of the area's trees, around which Tubu Tree Camp is built, and railings; some of the tables and the bar tend to follow the line of the wood used, creating constructs that contrast beautifully with the lodge's more classical shapes.
Food & service
The food at Tubu Tree Camp – buffet and a la carte – is excellent, especially on nights when Botswanian delicacies dominate.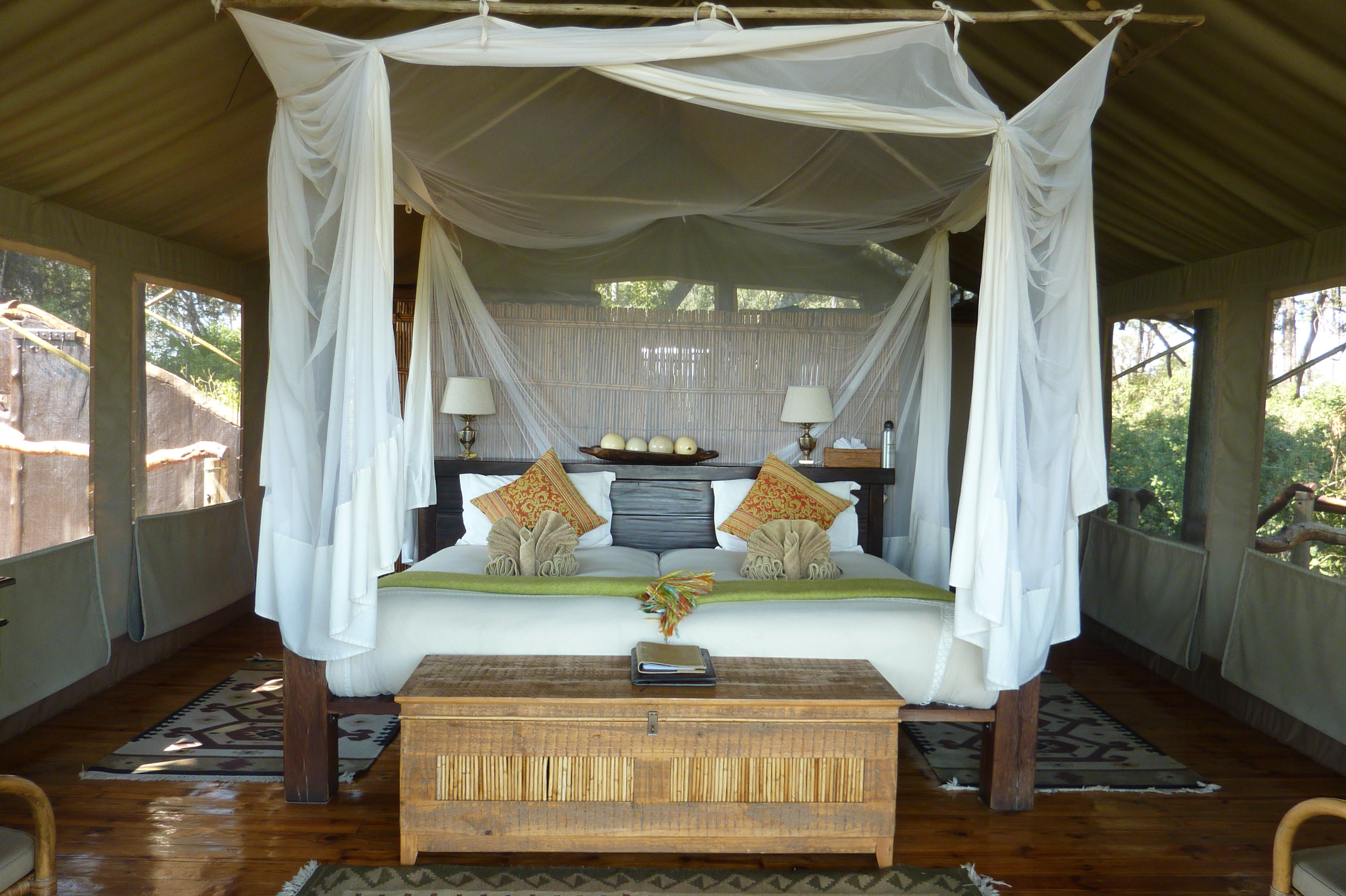 Rooms
The sleeping tents are set back under a lovely clump of trees, all looking out over the seasonal floodplains in front of the camp. Set on dark wooden floors, each tent possesses a double/twin bed, a veranda, an area in which to sit, plenty of changing room and a separate bathroom.
Characterised by wicker storage chests, sisal rugs and writing desks, the room is simply furnished, well kept and clean. To the rear, screened off by the bed's enormous headboard, is the bathroom; flush toilets, stone sink, shower. Please note there is no Wi-Fi at the camp.
Activities
Home to palm, mopane and acacia mixed forest, this area of the concession is fantastic for wildlife, particularly in the dry season, when other more water based camps – Kwetsani and Jao, for example – tend to utilise it as well. Activities include wildlife drives (day and night), guided walks, mokoro trips (seasonal), fishing and sundowners.
Impact
Community 
Wilderness Safaris supports Children in the Wilderness, a programme which provides educational life skills and environmental awareness for children who live in villages close to conservation areas. At this moment in time (2018) CITW has benefited over 10,000 children from seven African countries.
In addition, Jao Concession and the University of Botswana (under the auspices of the Biokavango Project) have formed a committee to encourage better engagement between local communities and the Jao Concession, specifically regarding curbing poaching and over-fishing.