Located in Botswana's Khwai Private Reserve, one of the best-managed and most game-rich concessions in the entire Okavanga Delta, Little Sable offers at once a classic safari experience and accommodation with plenty of local charm and considerable style.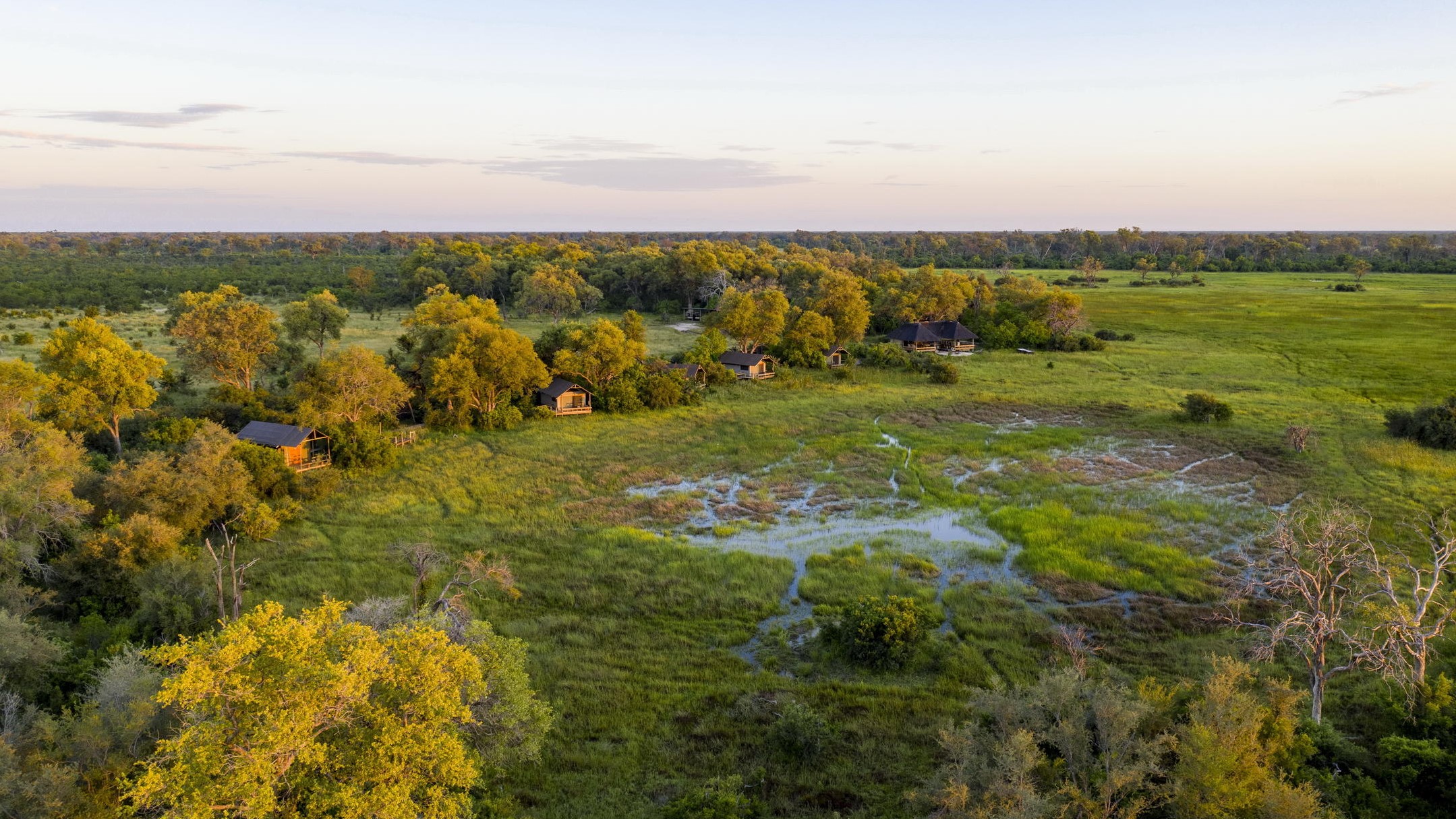 Overview
The tents at Little Sable are arranged around a thatched and open-sided communal lounge area comprising a bar, a long dining table, and plentiful sofas and armchairs for relaxing with a drink or book – or both. The décor is brought to life by a wide variety of wood tones, local wickerwork and colourful cushions and throws. Other shared areas include a deck with a fire pit, a pool, and an elevated viewing platform offering views of a grazing spot favoured by elephant and zebra. Do note that there is no WiFi anywhere in the camp.
Food & service
The exceptional quality of both food and service at Little Sable is frequently noted. Guiding here is of a very high standard, and the staff are enormously accommodating. Menus are thoughtfully prepared by a talented kitchen and can be adapted on request for different dietary requirements.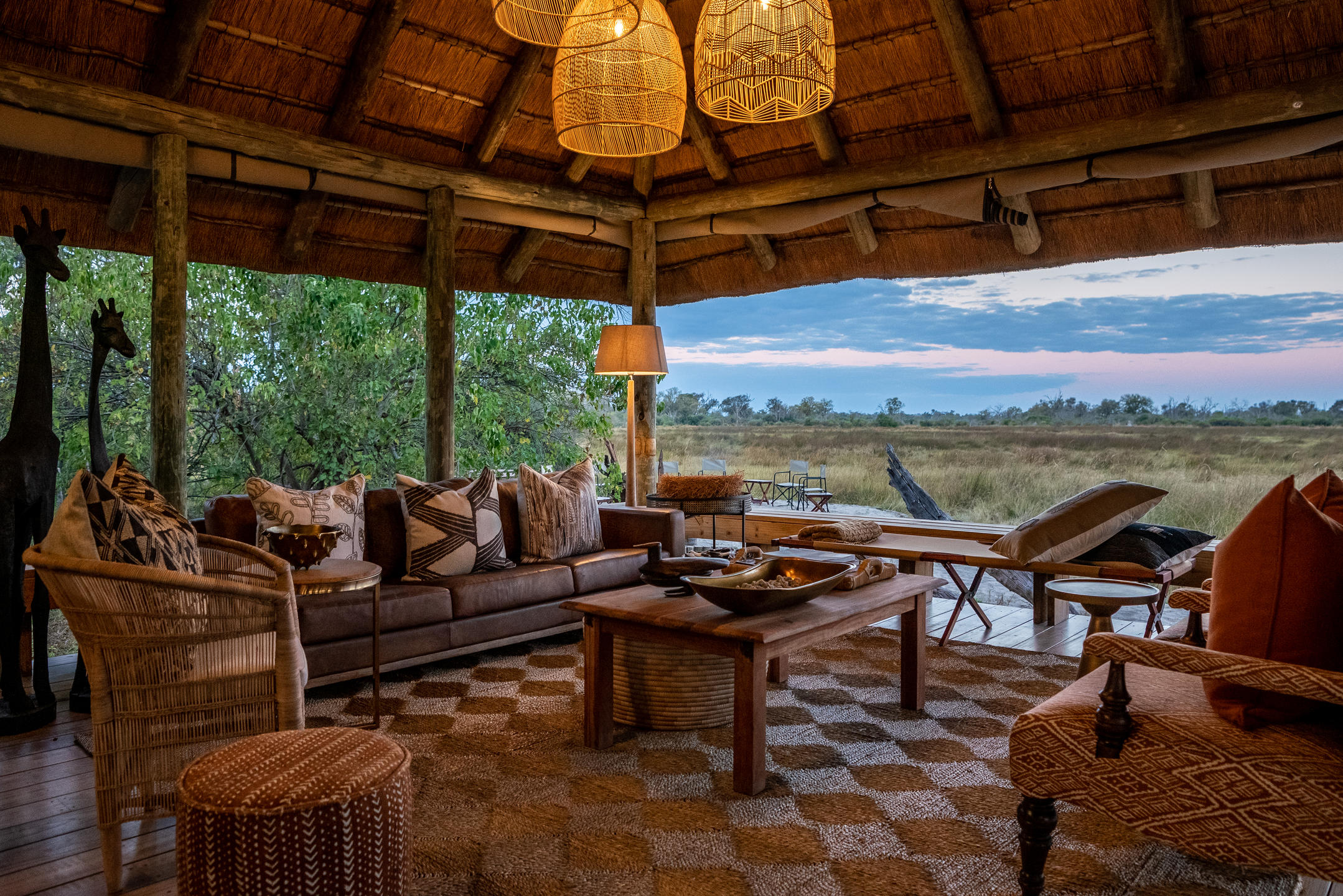 Rooms
Eight tents are available at Little Sable, each sitting on a raised wooden deck. Canvas-sided with wooden frames, their feel is very much classic safari, but within are to be found comfortable double or twin beds, a writing desk, and ensuite facilities including an indoor shower. Laundry service is complimentary.
Activities
Khwai Private Reserve offers an extraordinary abundance of wildlife including big cats, impala, giraffe, elephant, honey badger, and (with a bit of luck) even pangolin. Guests can view all this from Little Sable on 4×4 game drives, by foot, by motorboat or by traditional dug-out canoe. Between April and October inclusive there is also the opportunity to sleep under the open sky on a Skybed platform.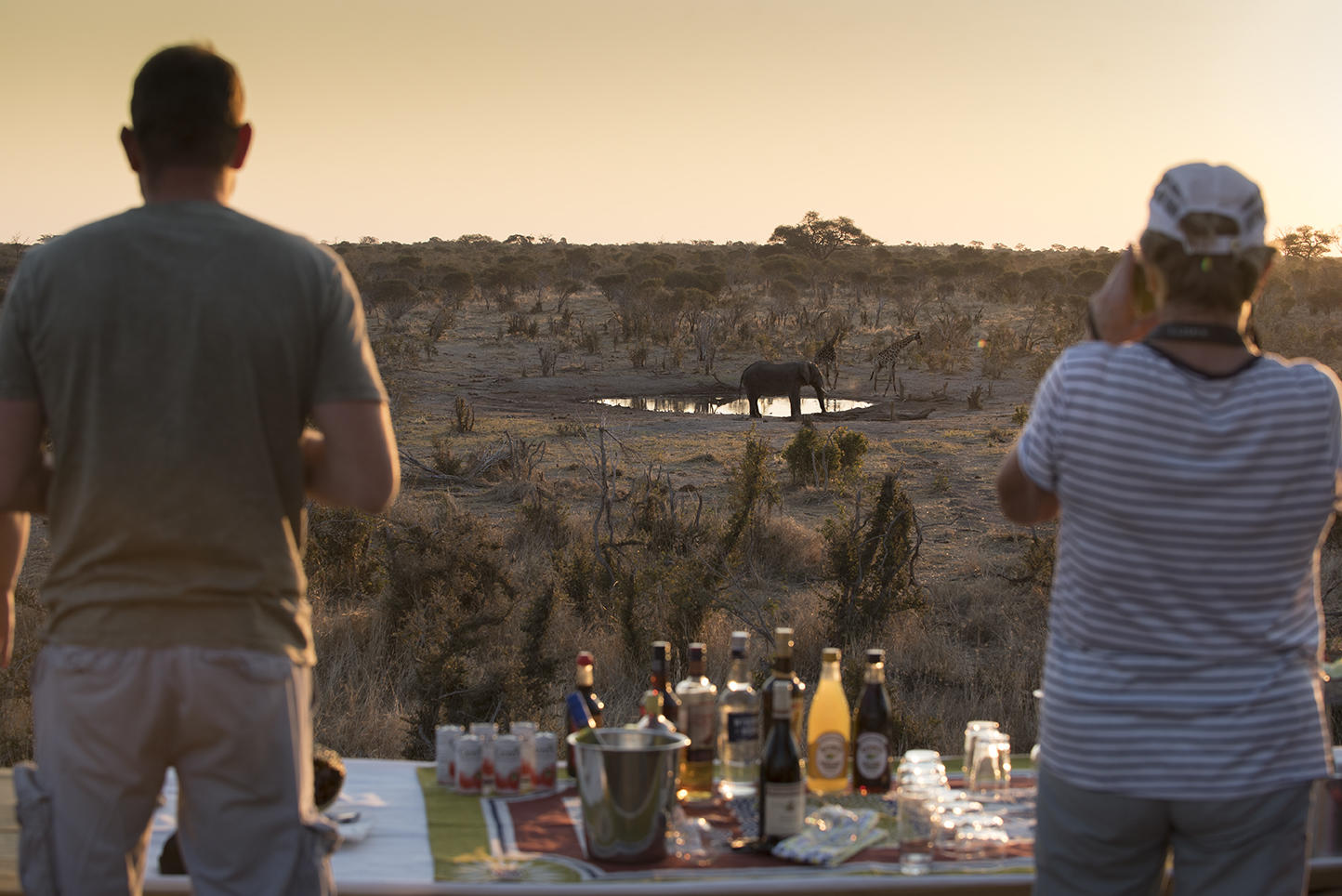 Impact
Khwai Private Reserve is a genuine conservation success story, operated by Natural Selection in partnership with the Kwai Development Trust as well as local families, and every visit to Little Sable contributes to its maintenance.