From the team behind the Kalahari's famous Jack's Camp, including safari legend Jack Bousfield, Dukes Camp is a welcome new addition to the northern Okavango Delta. It sits on a small island in a permanent lagoon, in a private concession that is especially wildlife-rich and offers a wide variety of habitats.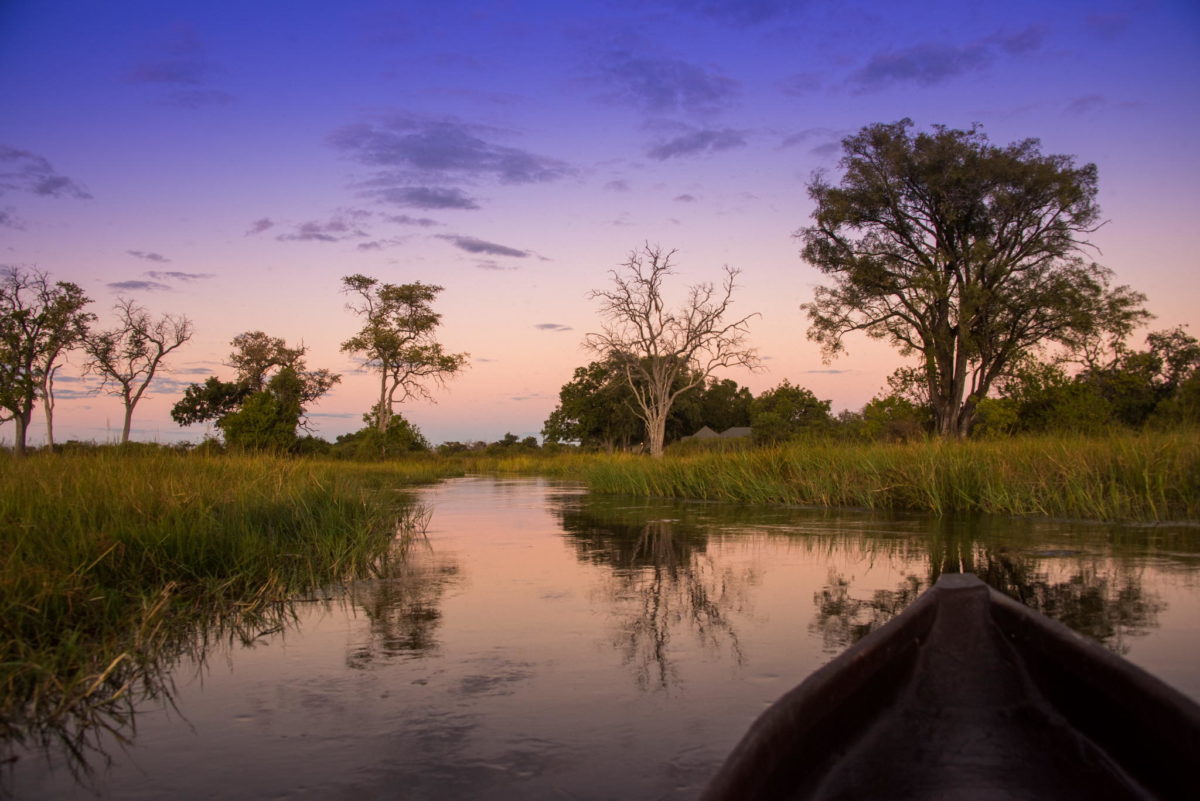 Overview
Though Duke's is most definitely a camp, given the level of luxury you could be forgiven for thinking otherwise. The main area is styled as a Persian tea-tent and features a swimming pool, an elegantly furnished library, and a general air of classic glamour provided by ornate wooden furniture, vintage silverware, and a profusion of safari memorabilia. Please do note there is no WiFi in the camp.
Food & service
As visitors to Jack's Camp will know, this is a team that knows how to provide lavish drinking and dining experiences in the wild, and at Duke's Camp that ability is on full display. Dinner here is taken in the large dining tent at an antique dining table under a canopy of ebony trees. Menus feature the best in African and western cuisines, and the selection of wines and spirits is excellent.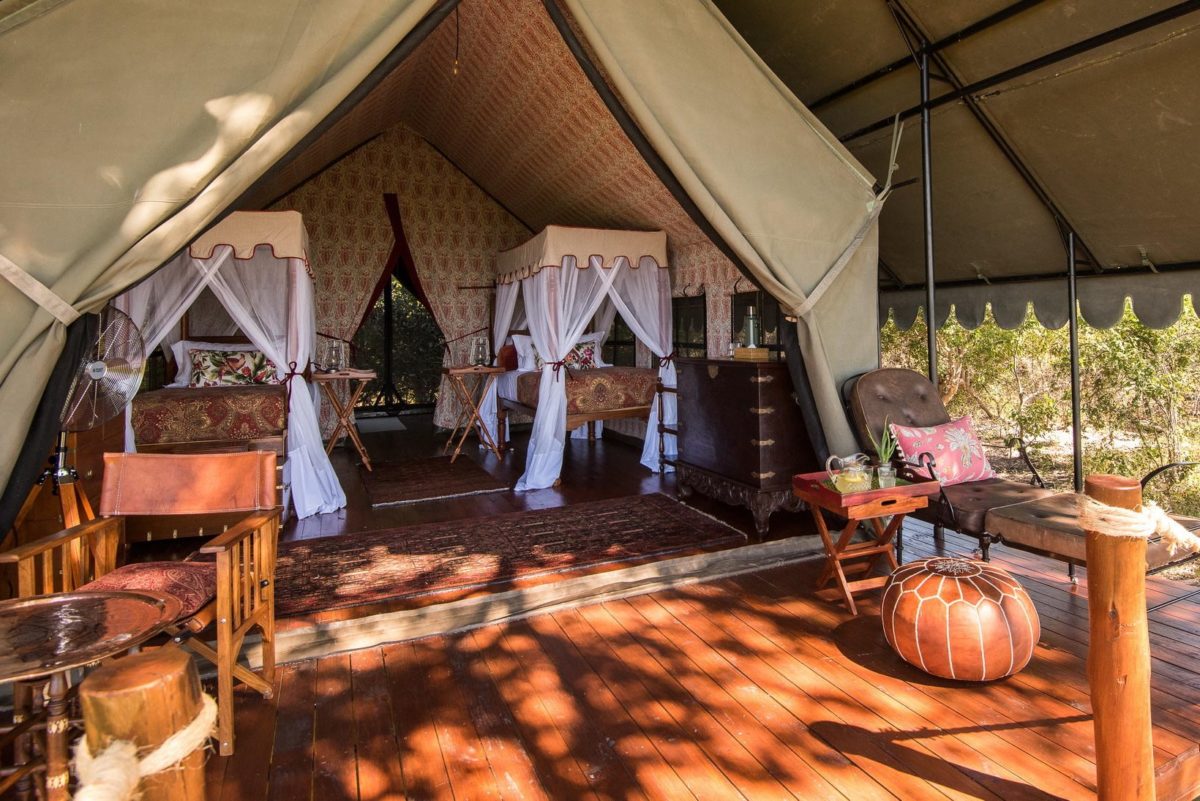 Rooms
A very recent opening, as it stands Dukes Camp has eight tents (six twins and two doubles), but there will be an extra four available as of March 2023. Each seamlessly blends the feel of a safari with the comfort of an elegant, well-appointed home: four-poster beds, Persian rugs, dark-wood sideboards decorated with genuine Africana. All feature standing fans, ensuite facilities with an indoor shower, and a large private deck.
Activities
The quality of the guiding is a huge selling point at Dukes Camp – and it doesn't hurt, of course, that this concession is one of the most species-rich on the entire continent. Day and night 4×4 safaris, hikes, trips in traditional mokoro (dug-out-canoes), island fly-camping, hot-air-balloon flights: this is just a sampling of the activities available.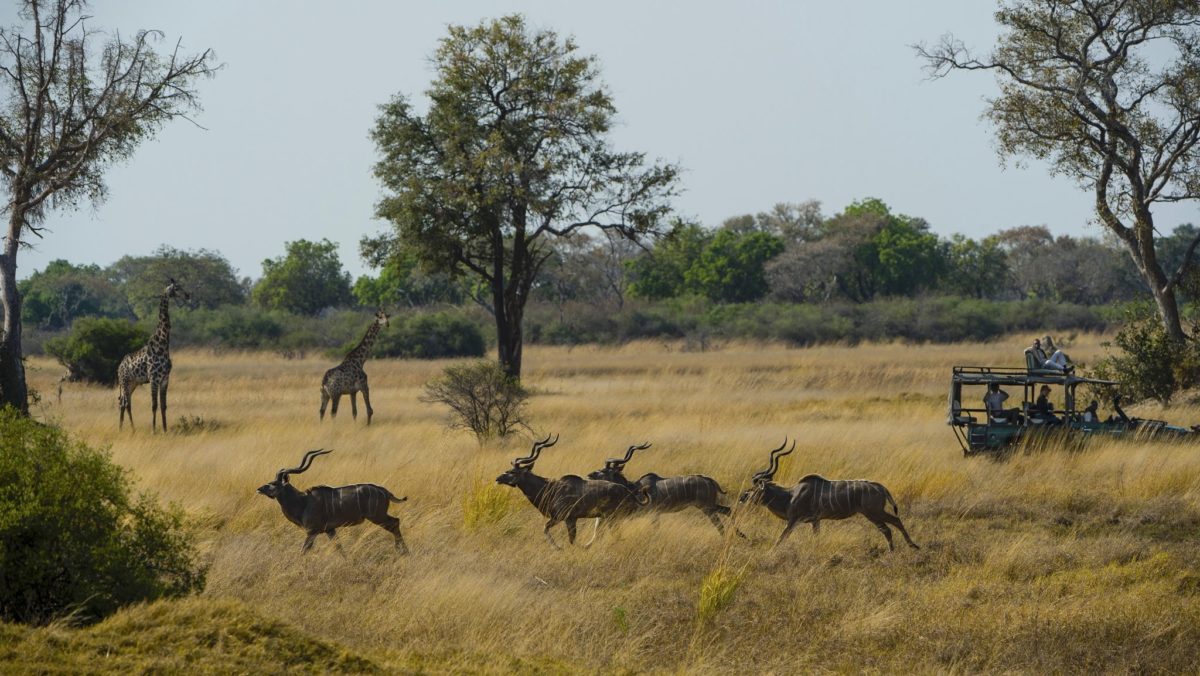 Impact
Dukes Camp is named for Sarefo 'Duke' Sarefo: the island's custodian. Duke comes from a Wayeyi family who have lived here for three generation and works with Unchartered Africa to ensure that tourism is undertaken here in a sustainable way that makes it a net-benefit for the area and its inhabitants.