19°
1'
14.3" S
22°
41'
51.83" E
Located in northern Botswana, in the northern most reaches of the delta, adjacent to the Moremi Game Reserve, on a wildlife management area called NG23, Duba Plains is a remote and first class luxury lodge.
Known – thanks to the Jouberts' documentary Relentless Enemies – for the evolved complexities of the relationship between foraging herds of buffalo and the four resident lion prides, NG23 has been the subject of much interest from specialists and filmmakers. Situated in the shade of a grove of mangosteen and jackleberry trees, and overlooking the floodplain, Duba Plains is perfectly placed to take advantage of the phenomena, and its guides well versed in the ways of buffalo and lion.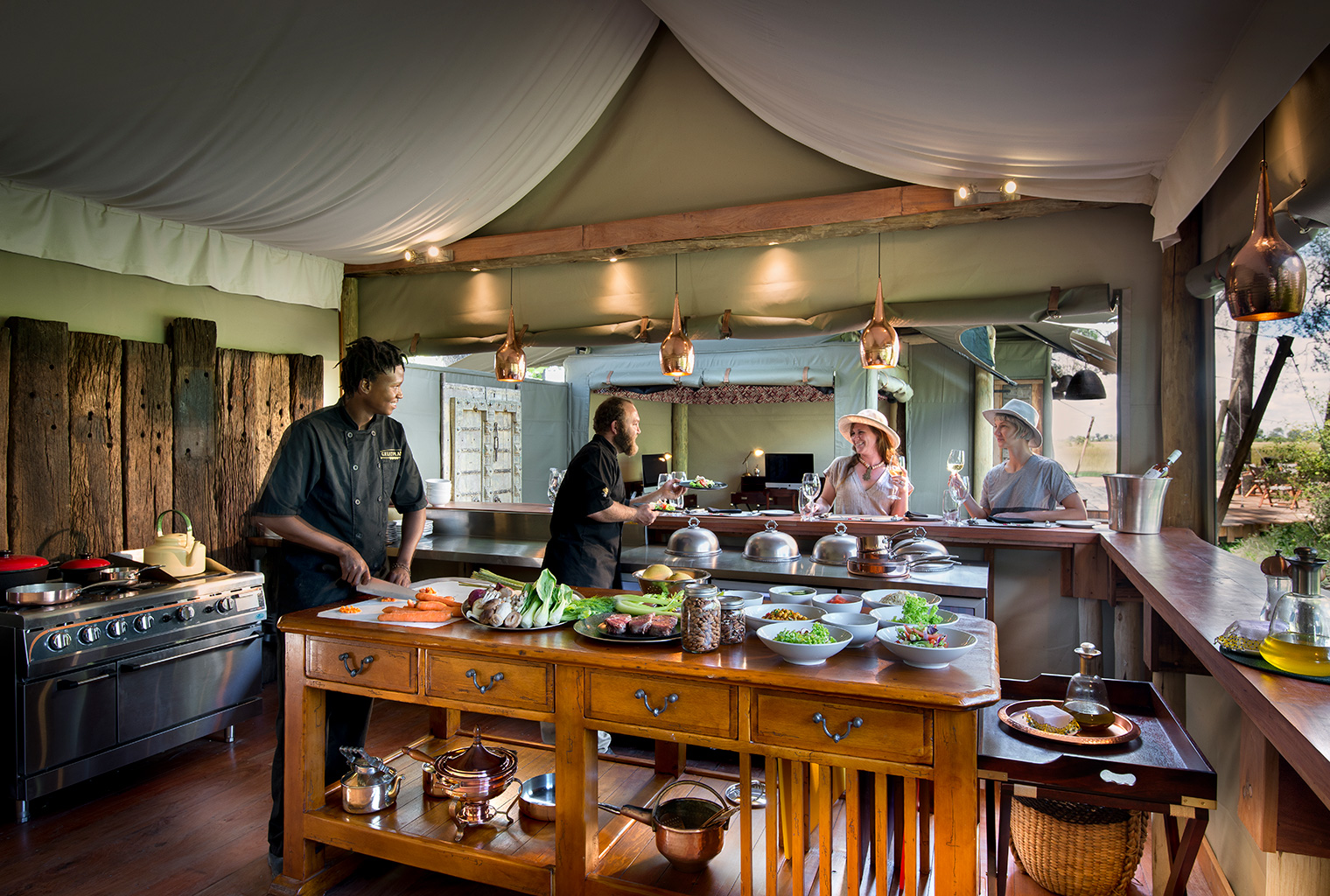 A raised, open sided wood, canvas and thatch build, Duba Plains consists of a main area and 6 sleeping tents. The main mess area is split between two levels and includes a lounge, bar, library, dining room, coffee / tea stations, fire pit and an outdoor area. With an open and light atmosphere, and finished to a high standard, the overriding style of the mess area is simple, the dining room table and chairs well made, the lounge seating low and comfortable. The food – breakfast and lunch buffet, dinner a la carte – is good, the service fantastic.
Easterly facing, the sleeping tents are also raised on wooden decks, affording excellent views of the seasonal flood plain. Each tent has a double / twin bed (high density mattresses and headboards that double as shelves), a seating area, a writing desk, side tables, outdoor and indoor showers and private balcony. Like the main lodge, the style is simple, and metal director's chairs, the odd rug and one or two carefully chosen artefacts are enough to compliment a room that is well kept, attractive and welcoming.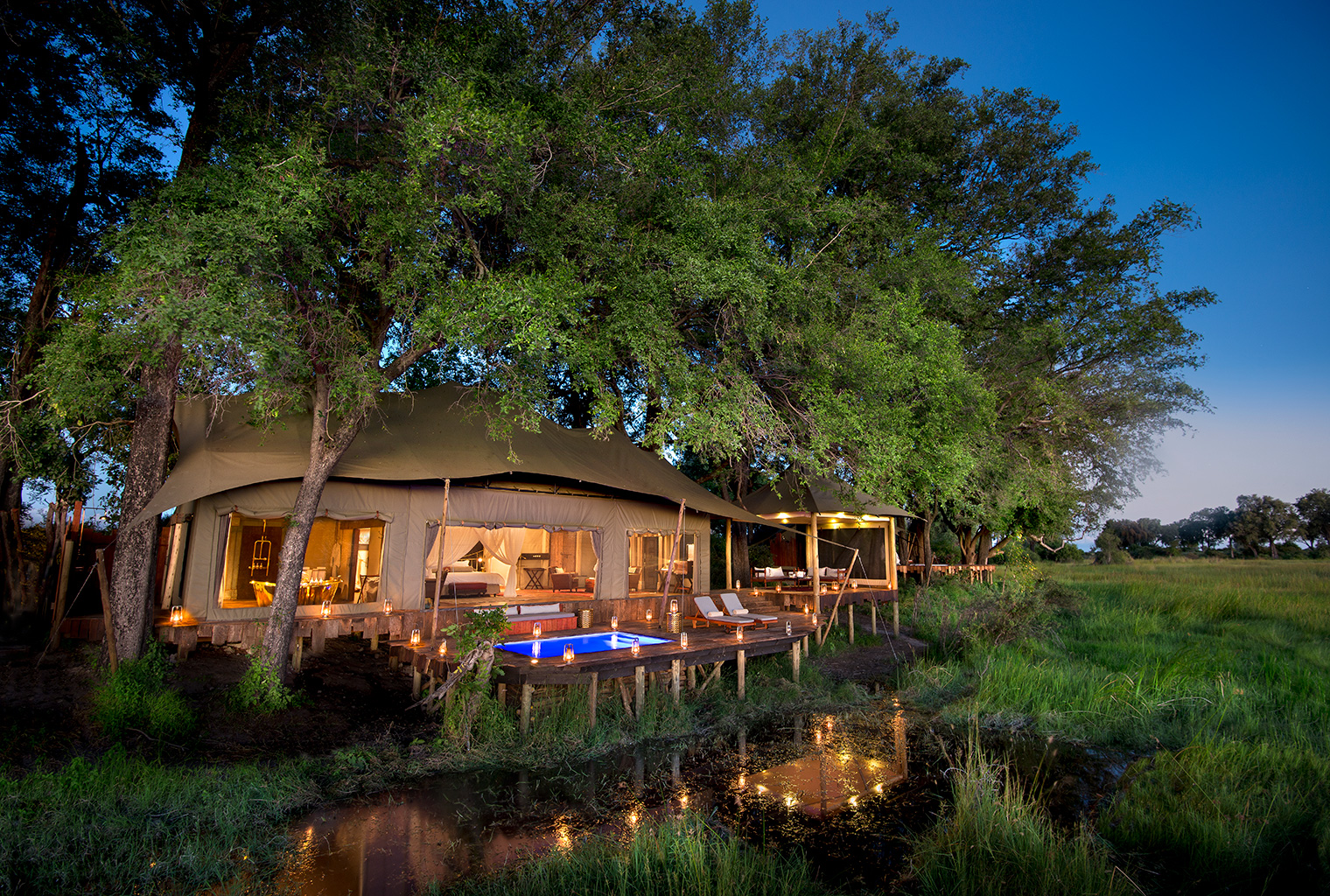 Activities include day and night game drives, seasonal walks and mokoro trips. Walking is however made a little uncomfortable due to the lack of cover on the open plains. Mokoro trips are really only available from about June/July onwards – as are the deep-water boat excursions.
When flooded the area available for walking and game drives drops by about 40%. Please be advised therefore that the best time for seeing the buffalo is in fact in the wet months from December through to March, before the floods arrive.