Overview
The brainchild of filmmakers and conservationists Dereck and Beverly Joubert, Duba Explorers Camp is a first-rate camp located on a delta island in a 33,000-hectare private concession famous for its high density wildlife.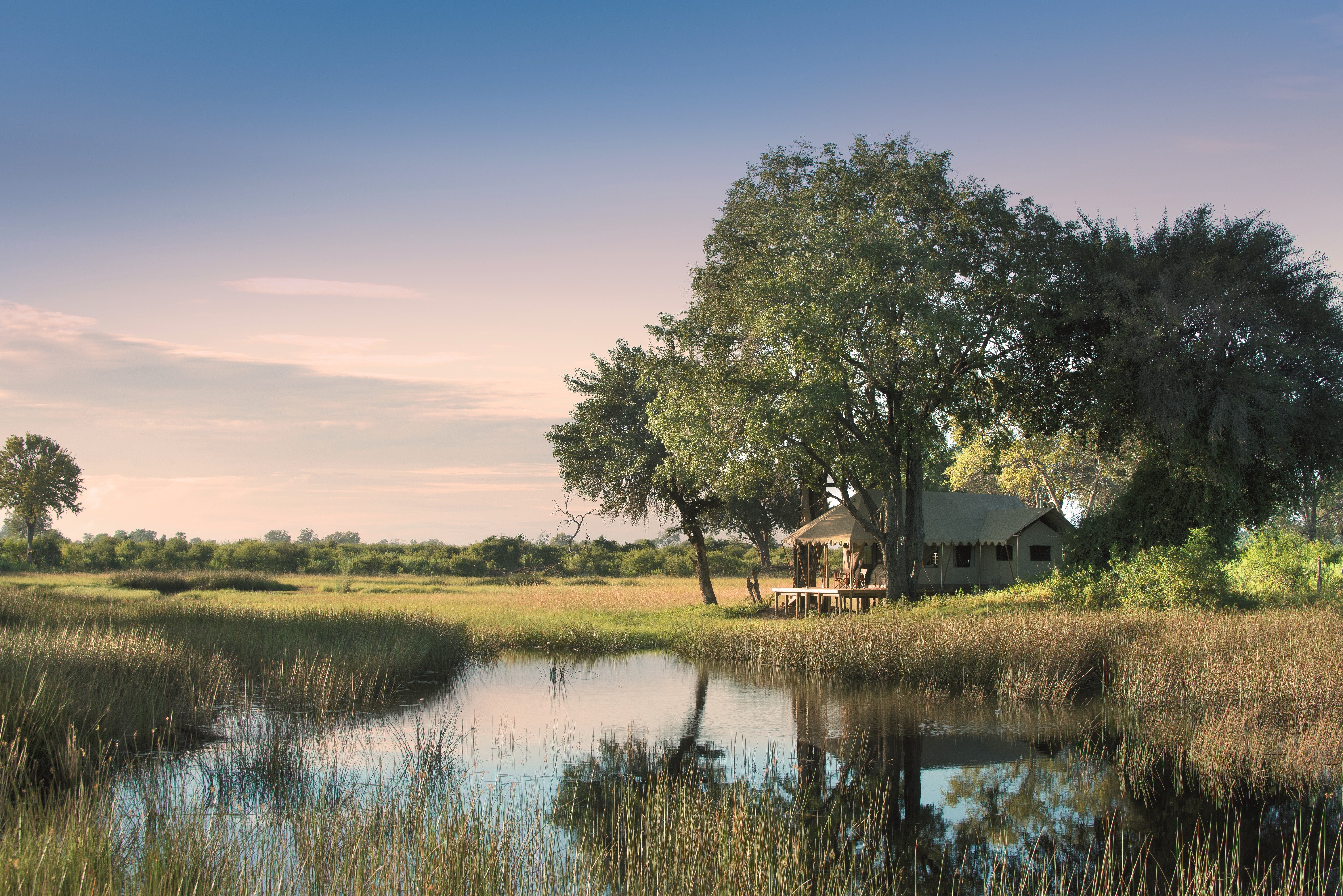 Set under a canopy of mature jackalberry, leadwood, mangosteen, and sycamore-fig trees, the Duba Explorers Camp includes a shared area and five sleeping tents. Set on a raised deck, the shared areas consist of a lounge, dining area, bar, and firepit. With plentiful lounging furniture and tasteful lamps for lighting, the look and feel is at once relaxed and intimate.
Food & service
While not not quite as elaborate as its more luxurious sister facility Duba Plains, the standard and choice of food at Duba Explorers is good, the service – from floor to guide – excellent.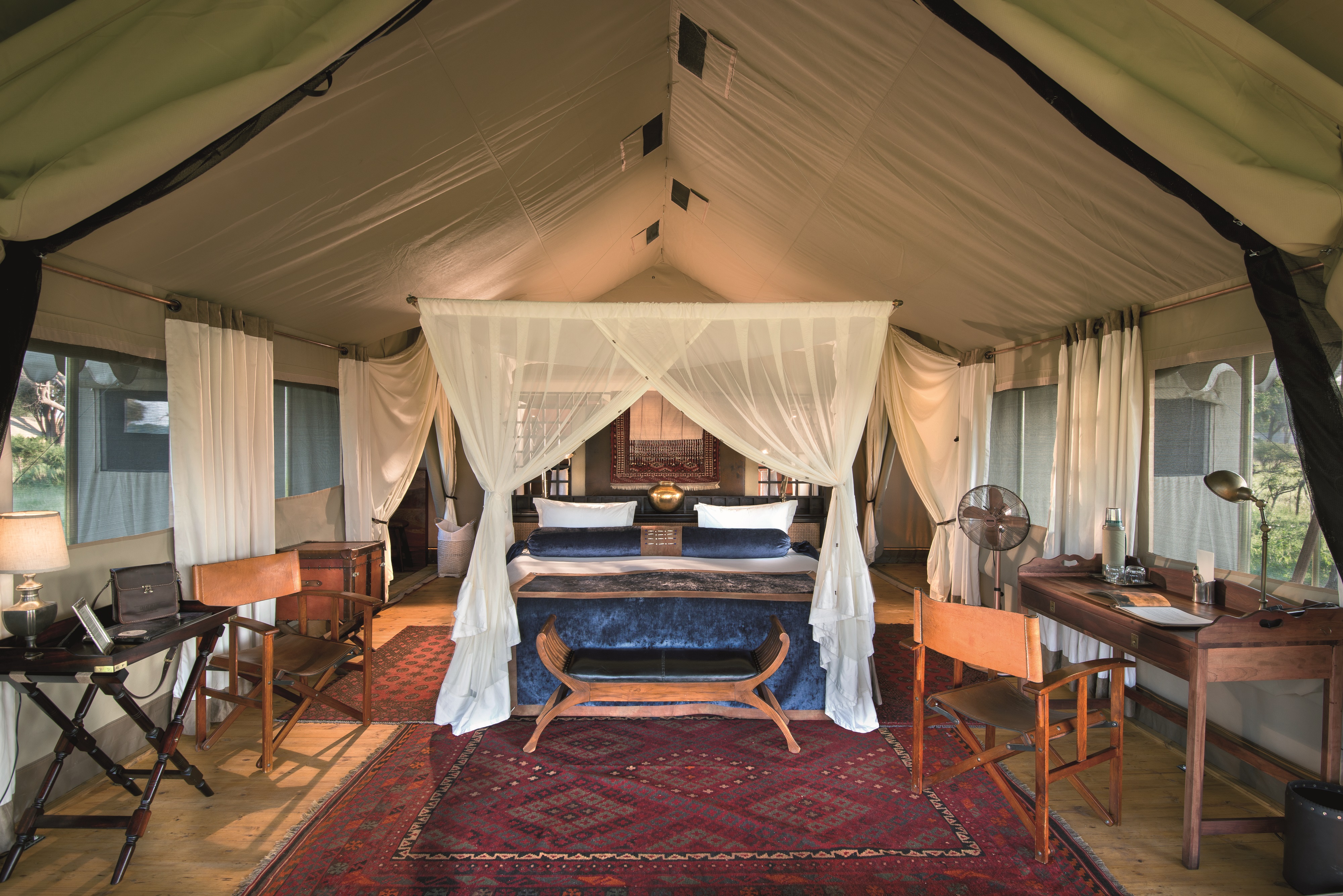 Rooms
The accommodations at Duba Explorers Camp comprise five canvas tents on raised decks. With sides and frontage that can be opened almost entirely to the elements or closed for privacy, these tents provide a real safari feel while rugs, lamps, writing tables and so forth add a level of simple luxury. Each has a private veranda and en-suite bathrooms with flush toilets and indoor showers.
Activities
The point, of course, is the landscape and wildlife. From leopard to elephant to hippo to abundant birdlife, Duba Explorers Camp provides access to a wealth of wild Botswana. Activities include wildlife walks, drives, and boat trips – permit allowing. Do note that when flooded, the area available for walking and wildlife drives drops by about 40%. Please be advised therefore that the best time for seeing the buffalo is in fact in the wet months from December through to March, before the floods arrive.
Impact
Conservation
Duba Plains is a base camp for Rhinos Without Borders, a vital project which aims to conserve the rhinos of South Africa by translocating 100 of them to Botswana. The camp's Young Explorers Club teaches children who stay about wildlife and the environment, helping to ensure future generations are educated about the importance of conservation. Starting in November 2018, the camp's 'no plastic' campaign will remove plastic straws from the camp, replacing them with locally made reed straws.
Commerce 
The camp hires from local villages and takes care to stock locally made items, such as jewellery and baskets.
Community
Guests are invited to take a tour of Eretsha village and learn about Botswana culture, while the solar lantern project encourages guests to donate lanterns to surrounding school children.