Chitabe camp is situated on an island in the south eastern area of the Okavango Delta in a private concession amidst 28,000 hectares of wilderness. This is bordering the well known Moremi Game Reserve. The terrain is a mix of marshlands, more arid acacia areas, open plains with a mix of dry and wetlands, mopane woodlands. The diversity in turn attracts great numbers of wildlife. From buffalo and cheetah, to leopard, elephant and the rare wild dog. The bird life is prolific, sightings of African hawk eagle, gabar goshawk, scarlet chested sunbirds and much much more. I was lucky enough in May this year to see a herd of some 1000 buffalo, and to top that spent a game drive following the most beautiful leopard. Absolutely awesome moments indeed.
The camp is relatively small with only 8 rooms, so potentially a maximum of 16 persons. You will find a vast en-suite shower in your tented room, along with a refreshingly wonderful outdoor shower too. Your canvas room comes with a gorgeous sweep of style. The rooms are light and spacious with unique artistic touches. Carved wooden birds sat in my bathroom and a stunning photographic print on canvas in my room of San bushmen taken by Dave Hamman, owner of Chitabe.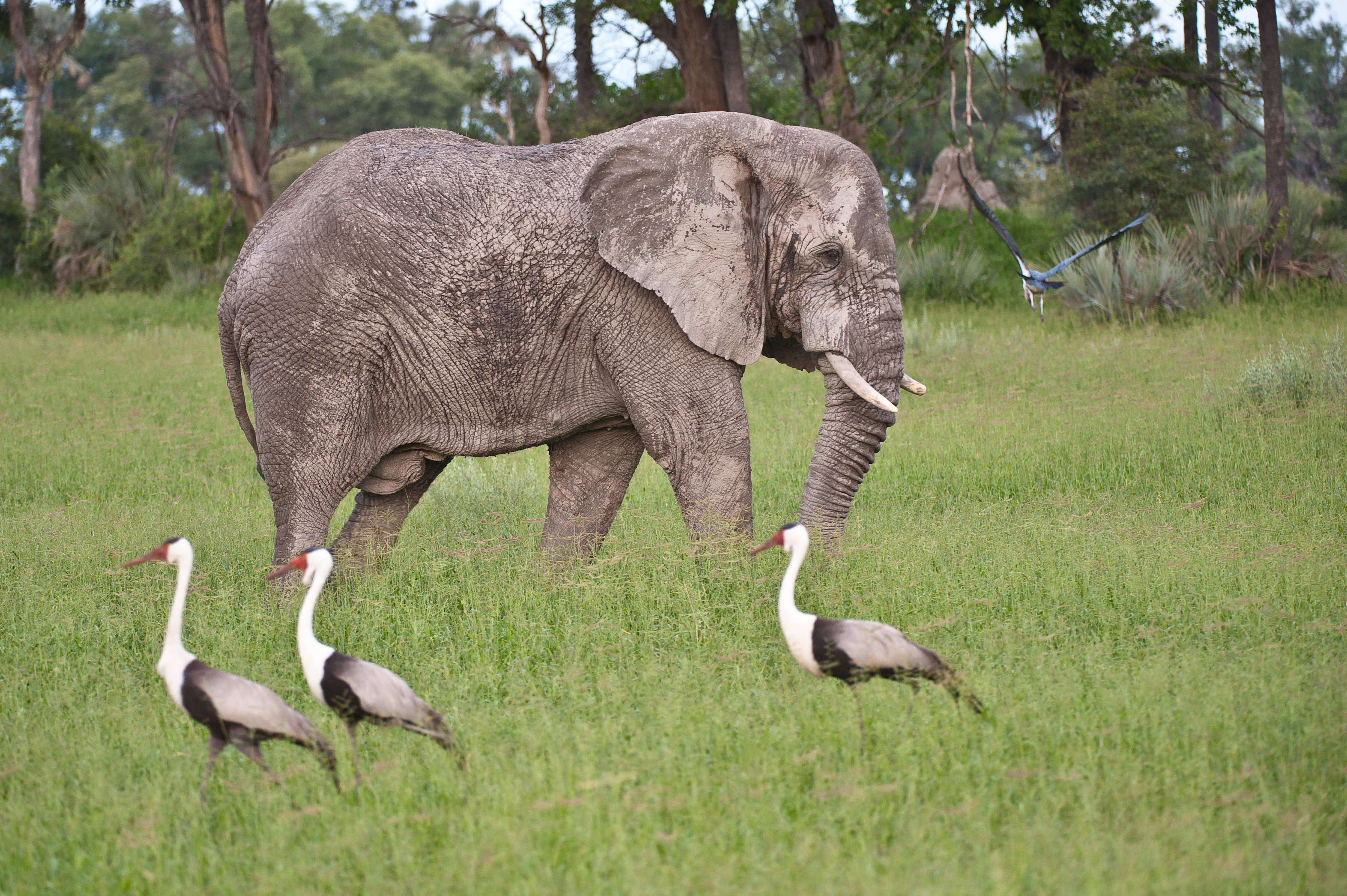 There are raised wooden walkways that lead to the main communal area of the camp, which has a lovely thatched lounge and dining area. From here there are sweeping views of the floodplain. There is also a refreshing and essential pool for "down time" to escape the midday sun.
Activities here include day and night game drives to see creatures like serval, genet and the more elusive aardwolf. Walking in the bush and birding.
For small groups wanting exclusivity, Chitabe Lediba, sister camp, is absolutely perfect with only 5 tents, including 2 family rooms. Game comes right to the front of camp here too!
Note: there is an ongoing wild dog research project based at Chitabe. The African wild dog numbers are in peril and the various projects are highlighting the issues and increasing awareness. Chitabe also has hosted researchers from Cambridge University for a number of years.