19°
25'
5.74" S
22°
35'
7.48" E
Located in northern Botswana, in the Okavango Delta, with a very loyal following of travellers and elephant lovers, Abu Camp is a first rate luxury lodge whose unique selling point is the fact that it possesses its very own herd of elephants, and so specialises in offering elephant safaris.
Situated in a 500 000-acre private reserve, beneath a mixed grove of sycamore fig and jackalberry trees, next to a lagoon. Abu Camp is the result of over 20 years worth of work – work begun by Randall Moore, whose delta based elephant back safaris were the first of their kind, and since built on by a wealth of ecologists, conservationists and naturalists.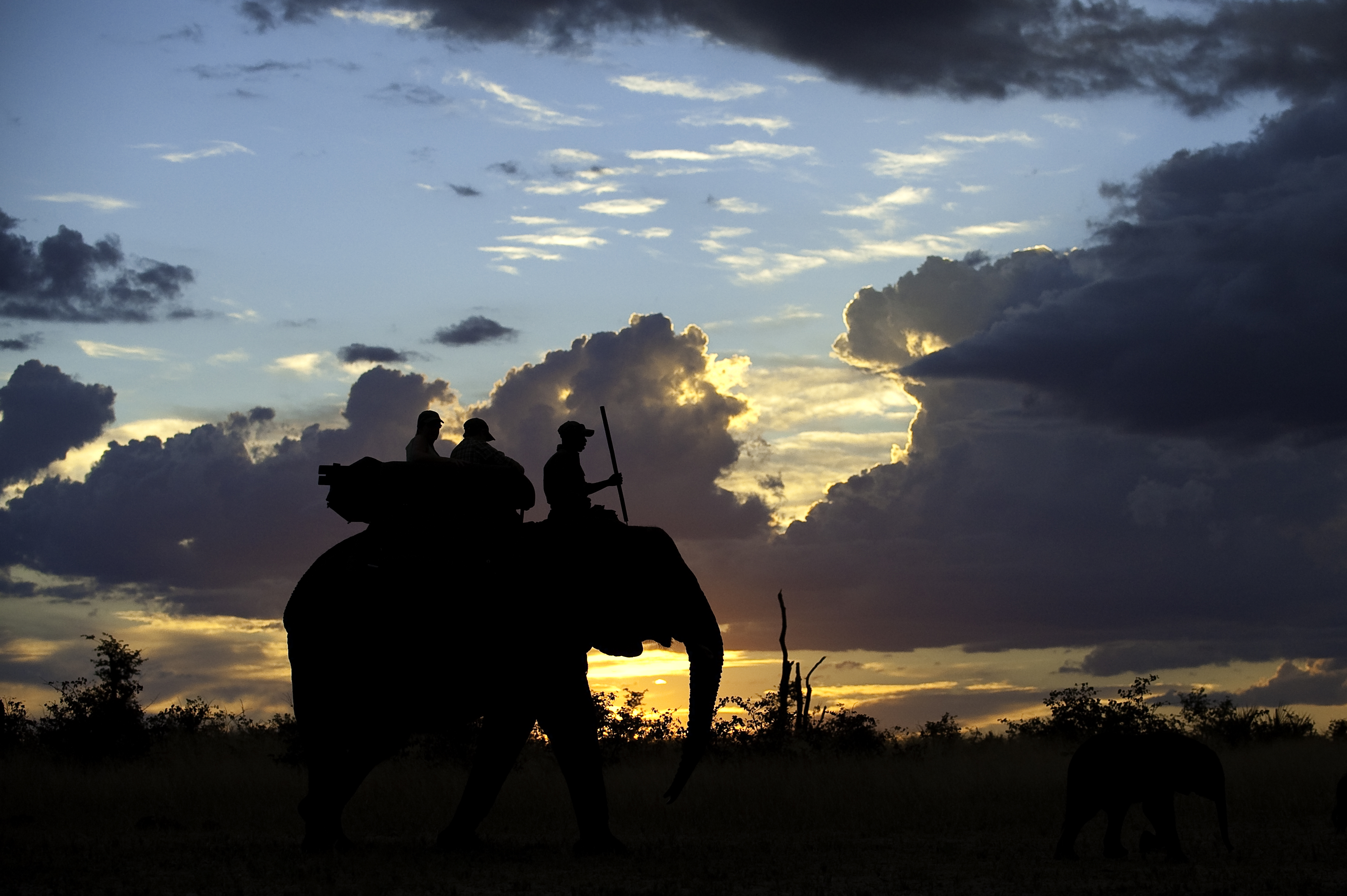 Raised on wooden decks, and wound around gigantic trees, the camp is a wood and canvas build consisting of a lounge and dining area, outdoor decking, a library, bar, office and 6 sleeping tents. The shared areas are recently overhauled and are characterised by angled roofing, open sides, low outdoor sofas, comfy indoor seating, woven chairs and side-tables, lightweight dining furniture, hand carved coffee tables, soft lighting and the occasional well-chosen antique, painting or sculpture. Tasteful, welcoming, everything about the main lodge suggests an eye for what really works. The service is exceptional, and the cuisine – African-European – excellent.
Linked by well lit walkways, and raised up on light wooden floors, the sleeping tents are equally fine. While each has its own distinctive style, all the rooms possess a double / twin light wood contemporary bed, a seating area, room to change in, an extensive private verandha and huge glass shower with views across the lagoon. While there is not space enough here to describe each of the rooms, or the furniture and artefacts they contain, it is worth knowing – as an indication of what lies ahead for the Abu client – that not only do you have a superb outside bath, which is one of the most romantic places to contemplate the dark vast African skies from your warm bubbly tub. Once again, an enormous amount of thought has gone into the design of these tents both in terms of their custom designed structures and of their stylish interiors.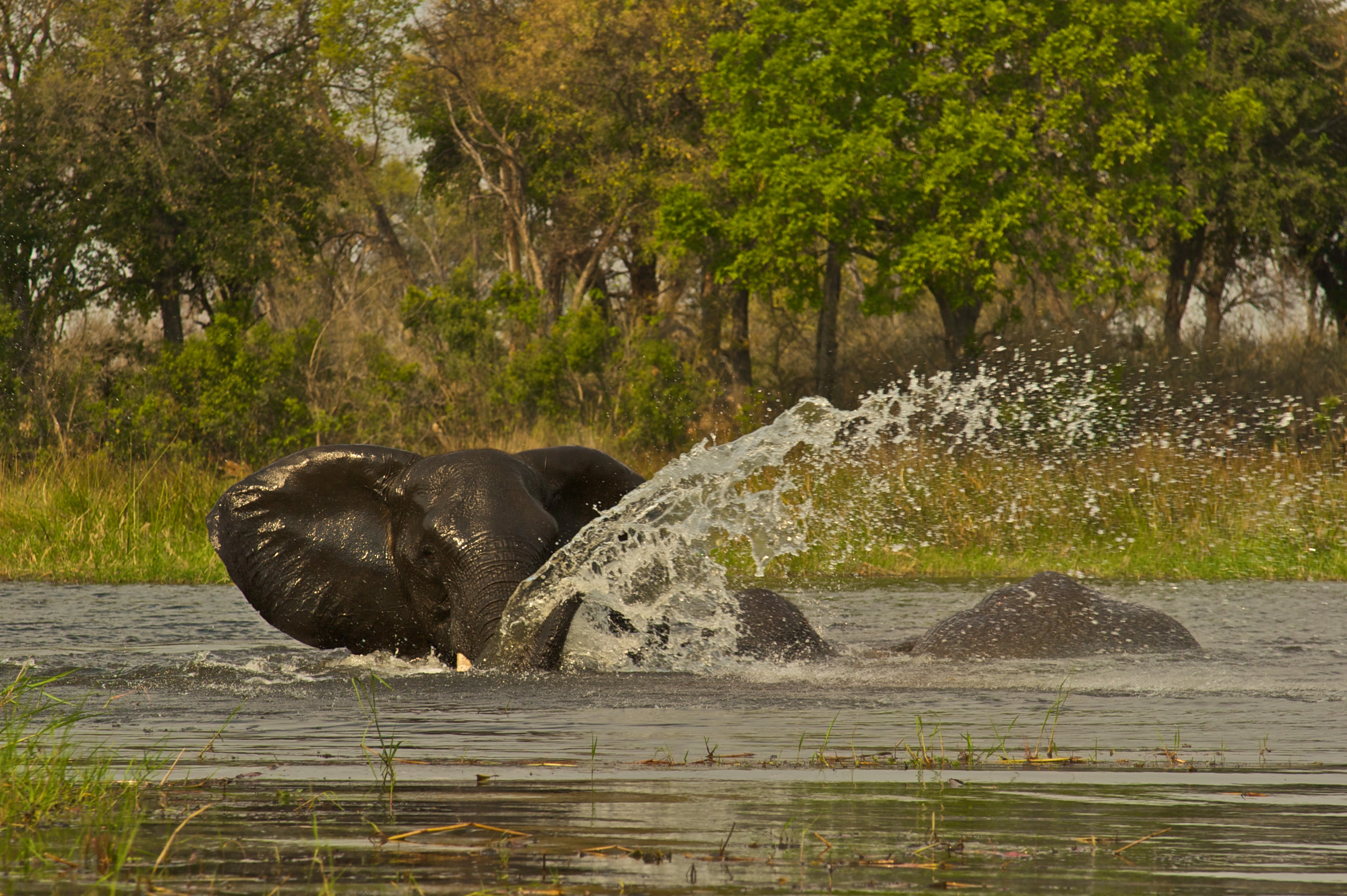 Activities include elephant safaris, game drives, guided walks, mekoro trips, fishing and sundowners. The sky beds are a relatively new addition, and here you can sleep right near to the elephants, undoubtedly a very special activity. Although Abu is one of the more expensive destinations in Africa, the price tag is justified by its ongoing conservation projects, the standard of its cuisine and service and lastly knowing that you are maintaining the beautiful Abu herd.