Xigera Safari Lodge is a luxury safari destination in northern Botswana's Okavango Delta, an area that since 2014 has been a UNESCO World Heritage List site. Xigera offers a top-of-the-line experience in itself – as well as access to the Okavango's famous Moremi Game Reserve.
Overview
No expense has been spared here in designing for a truly deluxe safari experience. A network of tilted wooden structures built into indigenous forest, Xigera holds many a surprise: the Baobab Treehouse, offering luxurious accommodation higher in the trees; an air-conditioned library; a fully equipped gym and spa. Throughout, the décor is a creative celebration of African art and design in all its forms and traditions, with carefully sourced handcrafted furnishings and an extensive collection of sculptures and textiles from renowned artists and practitioners. Shared spaces for relaxation abound both outdoors and in, with fine views over the delta provided from myriad vantage points.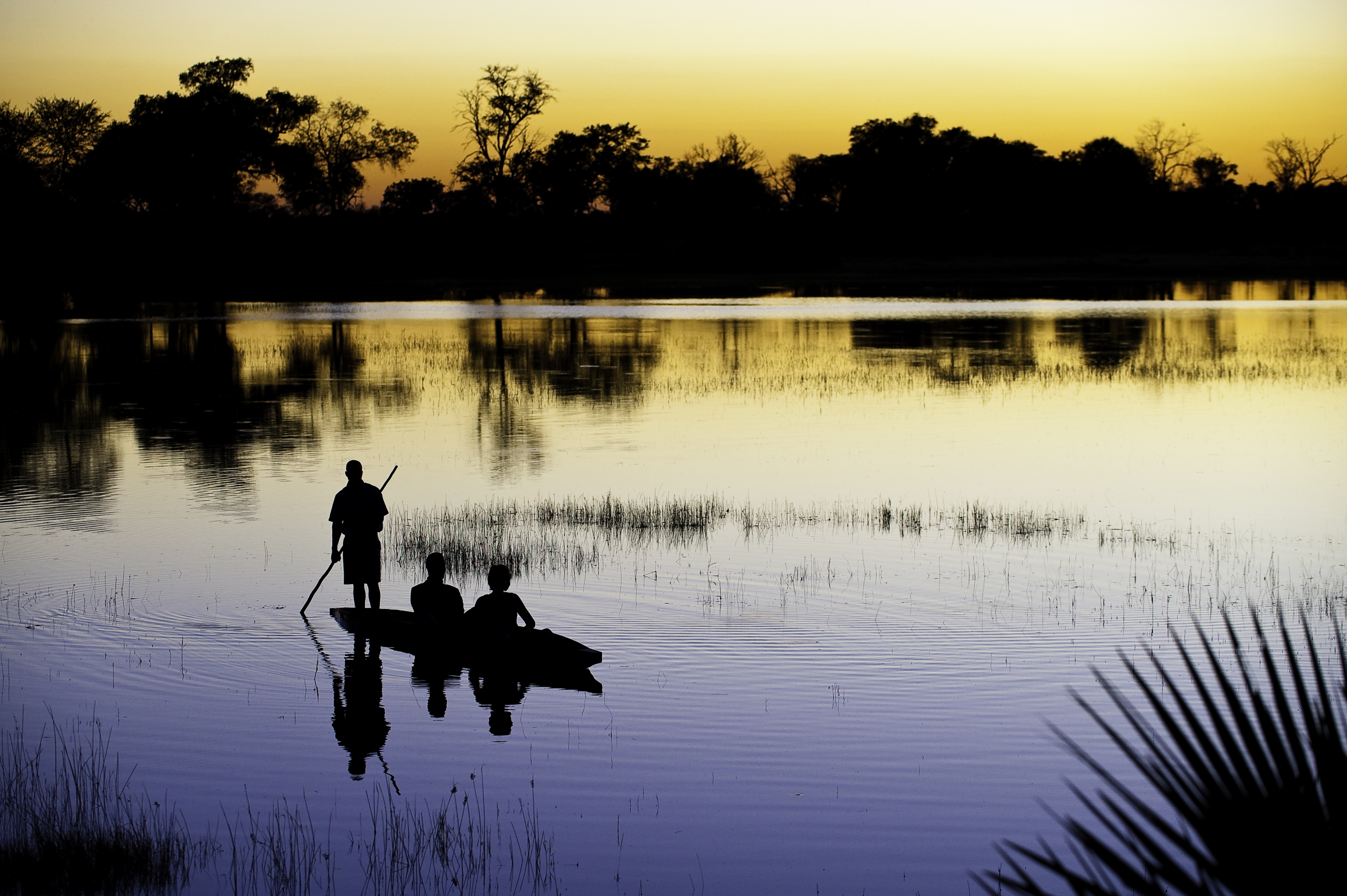 Food & service
Xigera is part of the Red Carnation group, and anyone who has visited any of its sister destinations will not be surprised to learn that Xigera offers service and cuisine along the lines of a luxury boutique hotel. A range of expertly prepared menus are available, from fine-dining to pizza, and there is a first-class wine-cellar as well.
Rooms
There are 12 suites at Xigera, including the Xigera Family Suite with two bedrooms. The others offer a single bedroom alongside extensive private lounging space and views out onto the forest and delta. Each is immaculately appointed in the same traditional-yet-luxury style as the lodge itself, each with its own distinctive theme. The Knobthorn Suite centres on a custom Kassena Server that evokes the tree it's named for. The Leadwood showcases leadwood bowls hand-crafted by a local farmer. The Sausage Tree is dominated by vivid red textiles and furnishings that reference the flowers of that tree. All feature four-poster beds, private outdoor decking, full en-suite facilities, dining areas, wi-fi and flat-screen television, as well as a watercolour kit.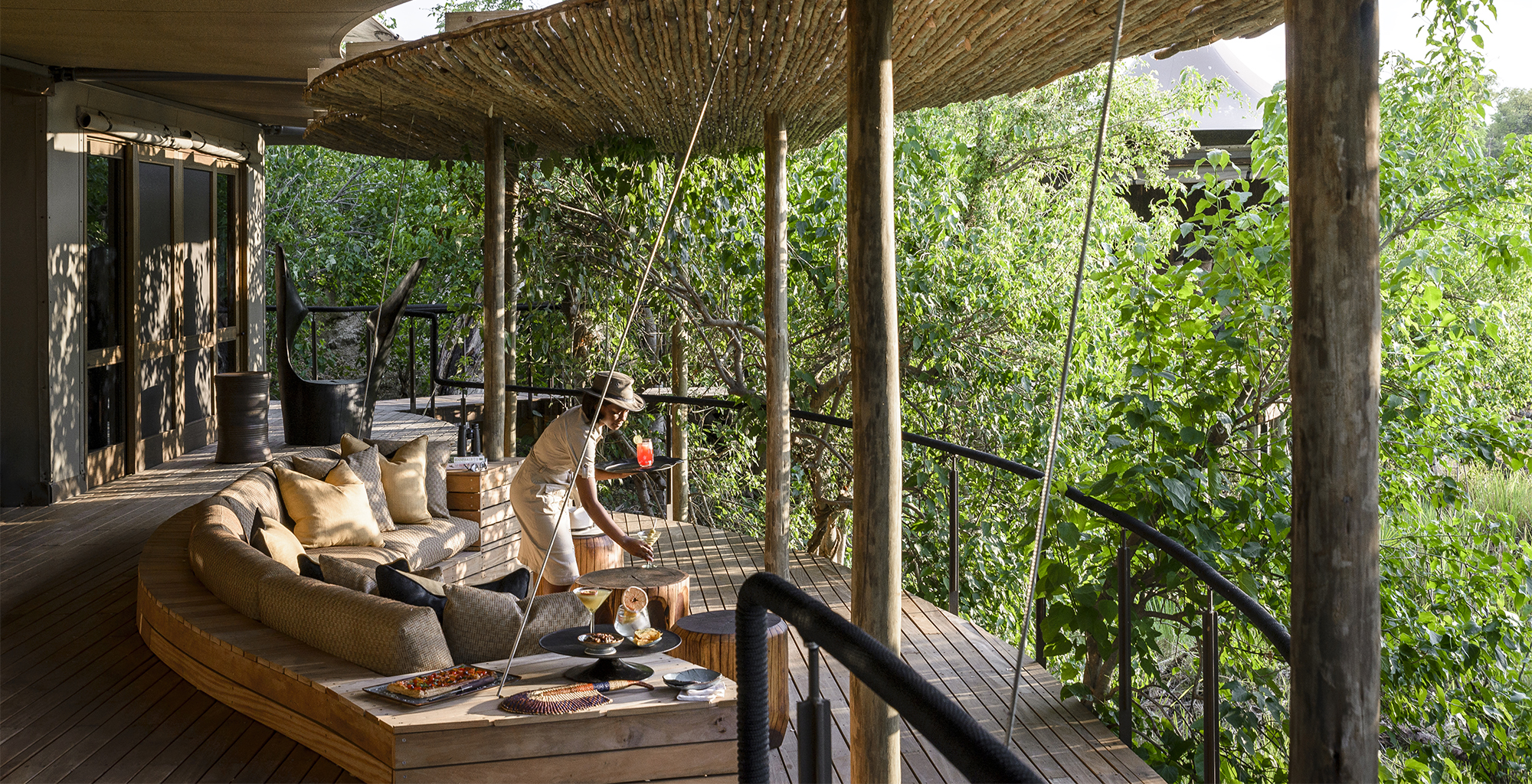 Activities
Ultimately visitors here come to experience Moremi Game Reserve, and Xigera offers a range of ways to do so, among them game drives, bush walks and helicopter safaris. Those seeking to relax or turn to cultural matters can take advantage of the library, the large collection of artworks that decorate the lodge, or turn to the spa and gym.
Impact
Xigera walks the conservation and sustainability talk with commitment, putting both at the heart of their operation. The lodge is powered for the most part with solar energy, has cut out all non-essential single-use plastics, and partners extensively with local communities to promote conservation, education, and women's empowerment.