Tradition, comfort and a unique experience are what's on offer from guides John Barclay and James Stenner, who run bespoke mobile safari Barclay Stenner in Botswana, in the Okavango Delta, the Central Kalahari Game Reserve & the Makgadikgadi Pans.
Overview
Barclay and Stenner is a privately-guided tailor-made safari service, where the itinerary is adapted to suit. The luxurious mobile-tented camps are situated at exclusive sites, putting guests at the heart of nature, and in the greatest comfort.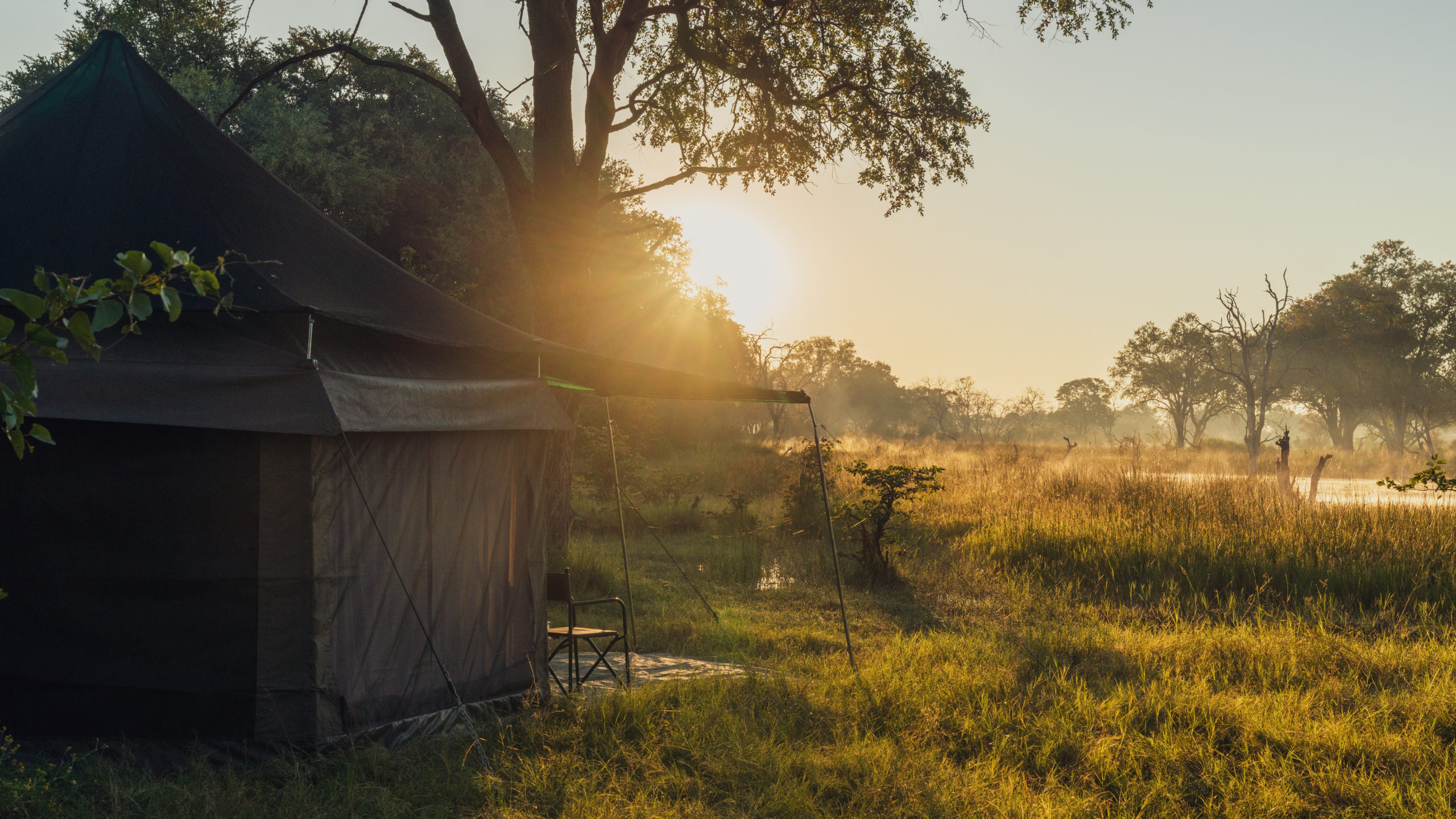 The state of the art camp and wildlife viewers are equipped with fully stocked fridges, a library and the latest in eco-friendly solar power systems. The private camp, guide, host, chef and camp team travel as one. Do note that in addition to the mobile safaris, some itineraries include stays at outstanding permanent camps in key areas across Northern Botswana.
Food & service
Prepared with all the care you would find in a Michelin starred restaurant in London, the food at Barclay and Stenner is excellent. Breakfast is a choice of a full English breakfast, eggs Benedict or a lighter fruit salad with thick Greek yoghurt and crunchy muesli. High tea with sticky chocolate brownies, caramel fudge cakes and iced tea is a big favourite. Evening meals include a choice of drinks from the bar.
Rooms
Set up for guests' arrival by the personal safari team, the accommodation at Barclay and Stenner include custom-designed Hexagon tents, furnished with flushing loos, bucket showers, Egyptian cotton sheets, four-poster beds and the most beautiful shaving mirrors.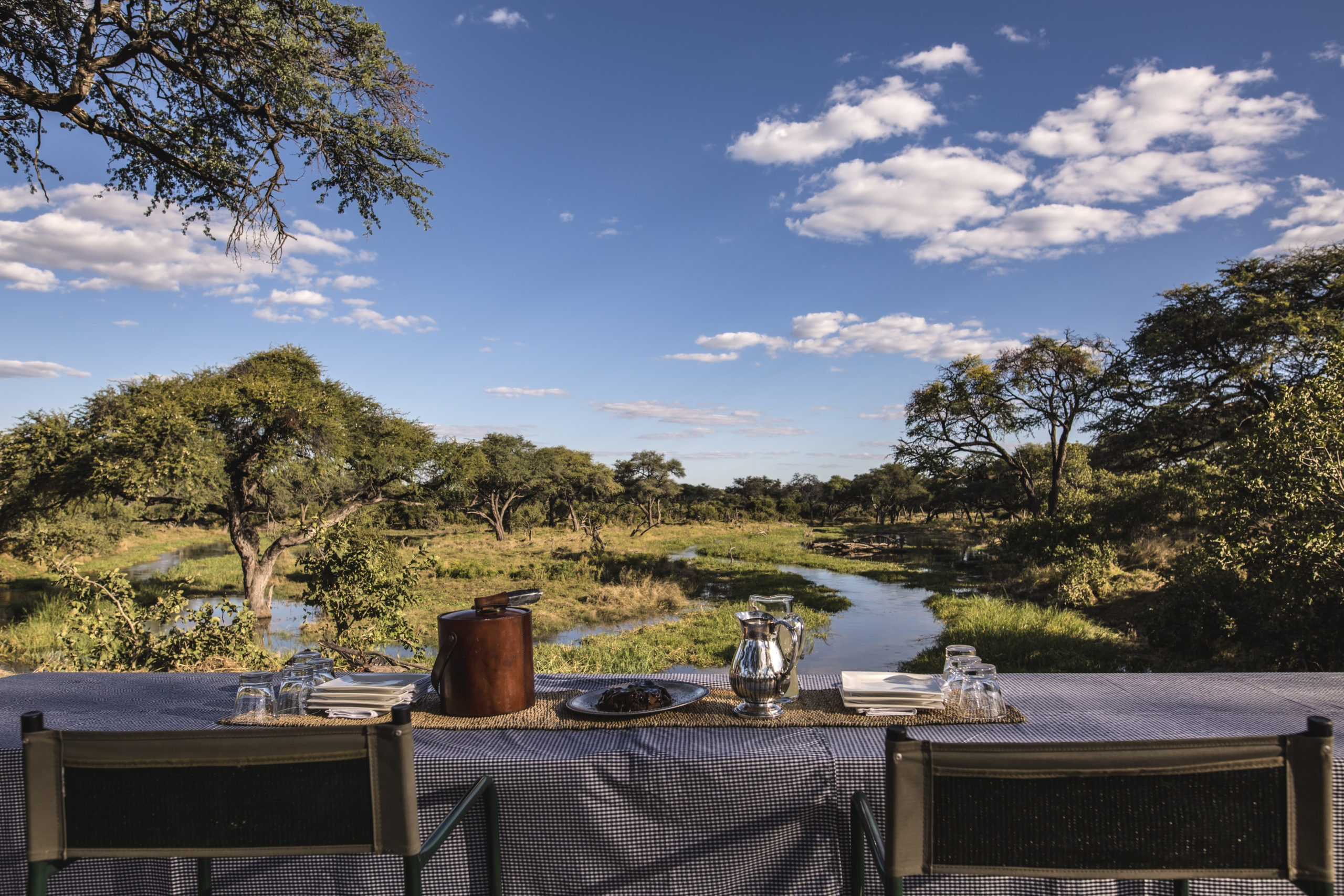 The tents have large windows to let in plenty of light and huge views. Also on hand are soft feather duvets, Persian carpets, brass copper jugs and bone-handled silver cutlery sets, which are family heirlooms, passed down from the owners' respective grandparents.
Activities
Activities at Barclay and Stenner include wildlife drives, guided walks, and immersive cultural experiences. Locations alternate between the Okavango Delta and surrounds and the Kalahari Game Reserve.
Impact
Conservation
The motto of the camp is to take nothing but photographs, and leave nothing but footprints. Once the camp is packed up, the site is allowed to return to its natural state, so the mobile safaris have a much lower ecological impact than a permanent lodge