New to our portfolio, the Central Kalahari Reserve is the second largest reserve in Africa. Original home to the San people (Bushmen), it is an extraordinarily dry place.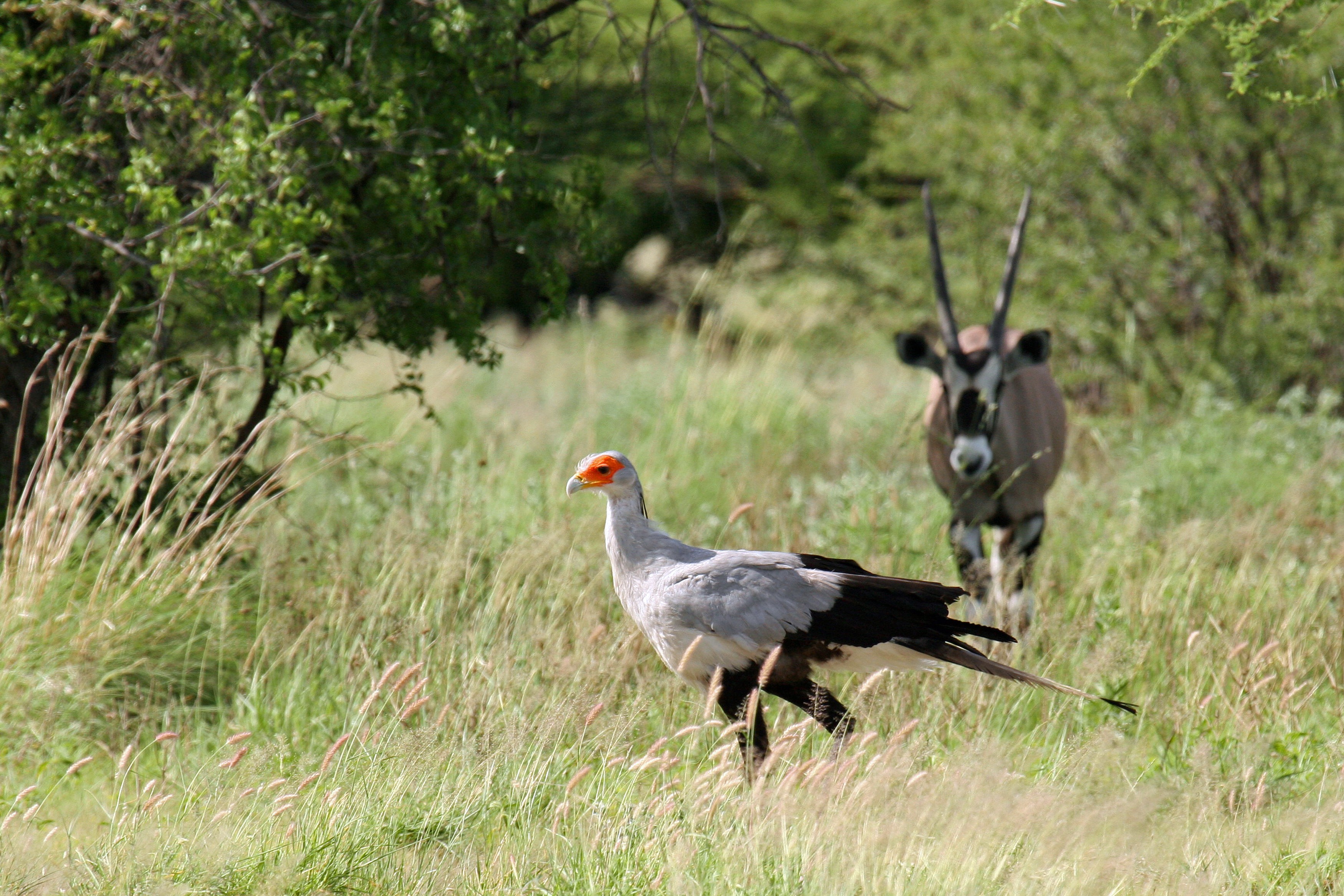 Hard to predict, the levels of annual rainfall rarely exceed 200mm, resulting in a land of plains, pans and stone. Containing in its basin some of the oldest rocks in the world, it has, over the course of millions of years, experienced great bouts of volcanic activity, and it is this – the combination of temperature and pressure – which formed the diamonds for which Botswana is now known. There are no natural water features (though man-made waterholes exist), the land is intensely flat and the grasslands patchy, arid and inconsistent.
Harsh as this may sound, Kalahari Reserve supports a surprisingly large range of animal and plant life. The northern half, which is where much of the wildlife can be found, is characterised by grasslands, dunes and a good number of specialist trees – Acacia in the main. The wildlife here is hardy in the extreme.
Governed by whatever rains there are, the populations of wildebeest, eland, kudu, hartebeest and impala feed on sudden blooms of grass, and are able to extract moisture from plant roots, from water rich plants (the Wild Cucumber, for example) and, at night, off dew-laden plants.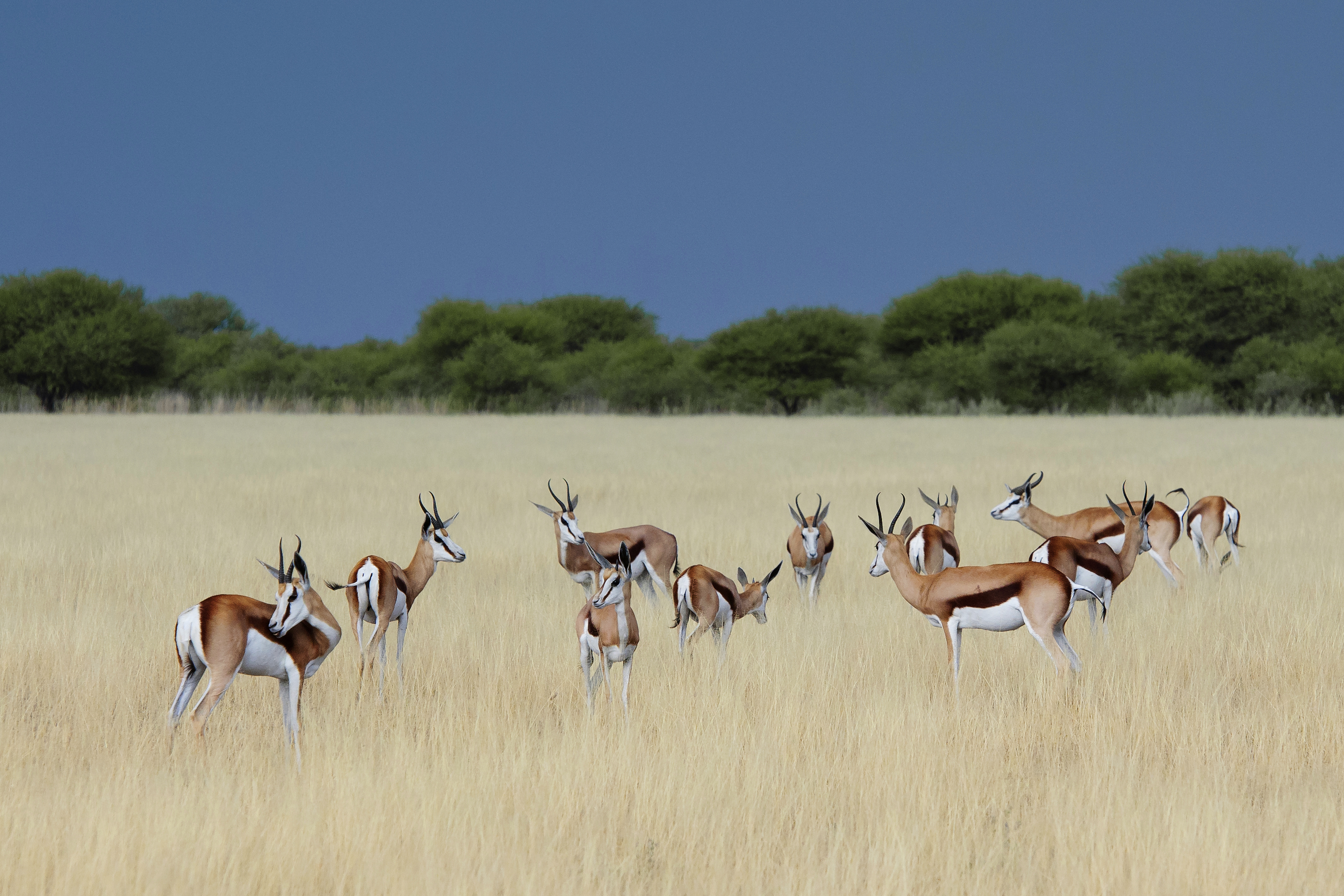 Thanks to the success of these resourceful prey animals, Kalahari Reserve is also home to the African wild dog, to black-maned lion, cheetah, leopard and both the brown and spotted hyena – especially during the summer months (November through to April), when the rains produce in the desert great, though short-lived, swathes of grass. At this time the savanna is alive with kills, movement and play, and provides some of the best wildlife viewing in Botswana.
And it should be said that, alongside the more traditional ways of seeing animals, the reserve offers walking safaris, night drives and opportunities for bird watching. However, during the winter months, when it is very dry indeed, the animal populations are reduced, retreat to the dunes, and are by no means obvious.*
The southern half of the reserve, though less of a typical wildlife sanctuary, is equally beautiful. While its centre consists, in the main, of Acacia scrub, the south is dominated by mopane forest, and intrepid travellers join up to journey through wildernesses known only to the Sans.
*It was in the north of the reserve, in an ancient riverbed now known as Deception Valley, that American field zoologists Delia and Mark Owens studied the black-maned lion and the brown hyena, and it is through them that the world came to know of the Kalahari, the Sans people and its animals. Their book Cry of the Kalahari helped define Botswana's approach to conservation.
See below for accommodation in this area.