20°
57'
10.8" S
23°
38'
59.35" E
So named after a valley with a river that is not a river, Deception Valley Lodge is located in central Botswana, just outside the Kalahari Game Reserve, and was, until recently, the only lodge in the area. Deception Valley Lodge is also the recipient of unfailingly good feedback.
A largely wood and thatch build, Deception Valley Lodge consists of a main lodge and 6 chalets. Located in a boma-like set up, the main lodge includes a dining and lounge area, a curio shop, bar, library, swimming pool and huge verandha. Characterised by steep roofs, low overhangs and large windows, Deception Valley Lodge is comfortable, cool, a welcome retreat from the desert sun. Marked by bright colours, African throws, comfortable seating, glass topped coffee tables, hand woven rugs, curtains, animal print lamp shades, the style is mixed to say the least, but somehow works, and the lovely service and food tops off an eccentric, efficient and enjoyable mess area.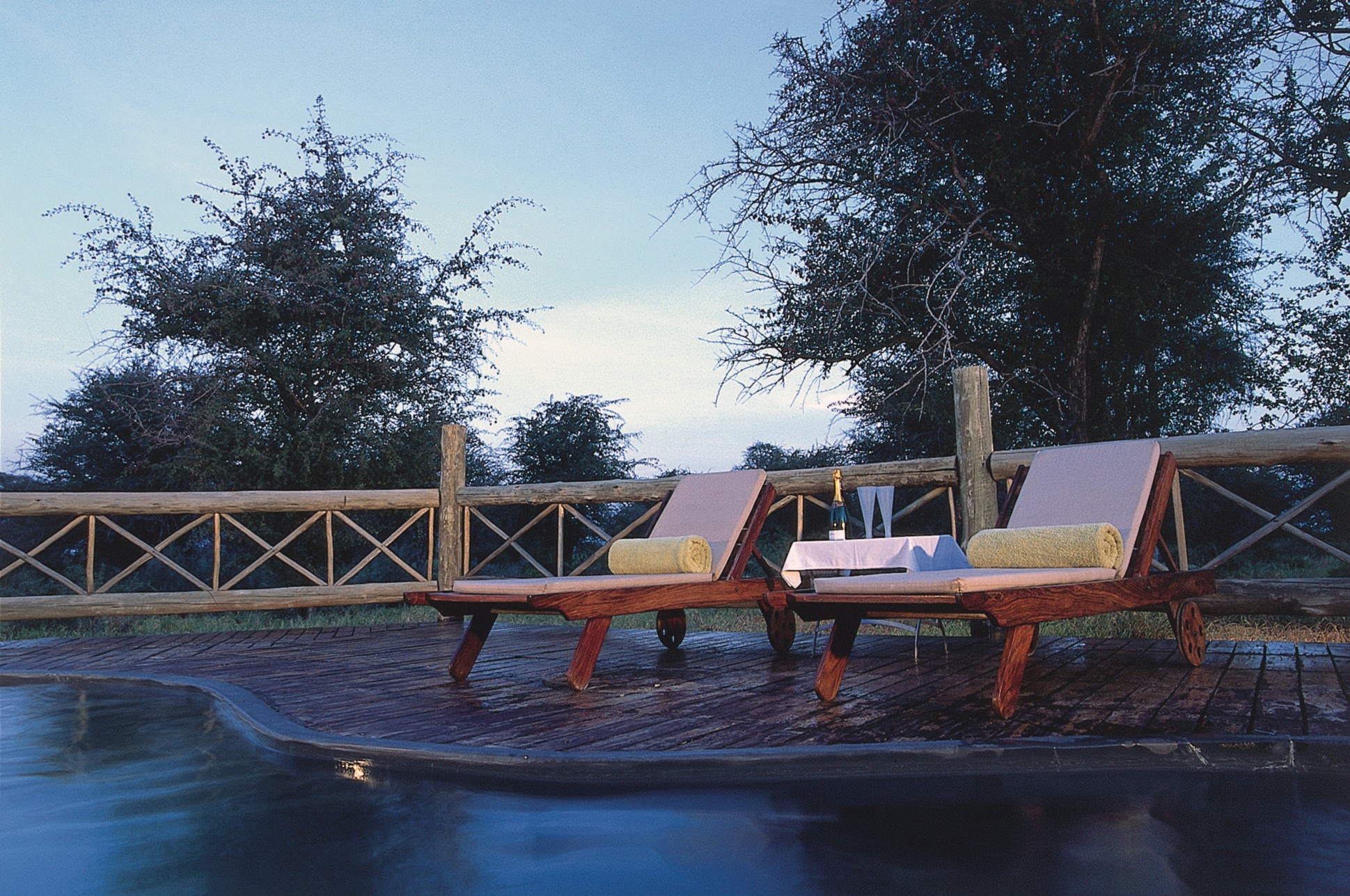 Large, spacious and themed, the sleeping rooms are equally good. Almost encircled by its verandha, and raised on short stilts, each chalet includes a bedroom (double / twin bed, plenty of room to change in), lounge and separate bathroom. More toned down than the main lodge, the style is less exuberant (polished floors, rug, heavy teak furniture), and the bathroom contains a sink, flush toilet, stand-alone bath and an outdoor shower.
Activities include day and night drives, guided walks, bush picnics and sundowners. Chief among these are the guided walks, conducted by members of the Sans people, which uncovers a world that to the untrained eye could be described simply as rock, sand and bush. Please be advised that costs of game drives into the reserve proper are not included in the original fee, and need to be arranged in advance.