18°
14'
48.24" S
23°
57'
30.84" E
18° 14′ 48.24″ S 23° 57′ 30.84″ E
Owned and operated by African Bush Camps, bordered by the Linyanti marshes and by Chobe National Park, and the only camp located in Botswana's the Chobe Enclave, Linyanti Bush Camp is situated on up to 2,500 km2 of mixed habitat. Small and private, it has a reputation for offering a first rate safari service.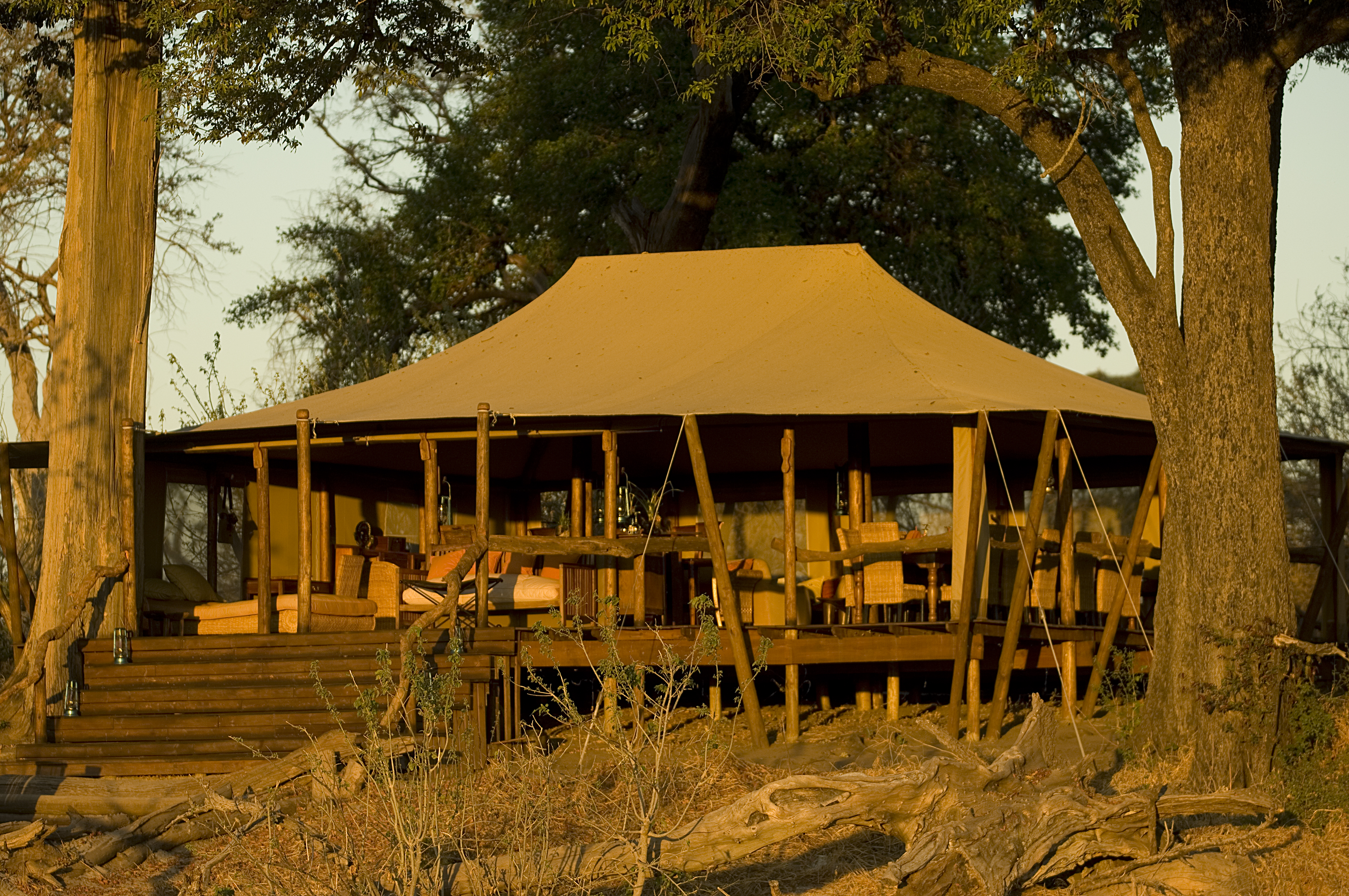 A canvas construct, Linyanti Bush Camp consists of a mess tent and 6 sleeping tents. The shared areas include a dining and lounge area, bar, library and outside seating area. Simple, restrained, set on wooden flooring, the main tent opens on 3 sides, and is beautifully furnished – heavy teak armchairs, lightweight cane chairs, antiques. All feedback points to exceptional service, and to great food, be it a buffet breakfast or a 3 course dinner.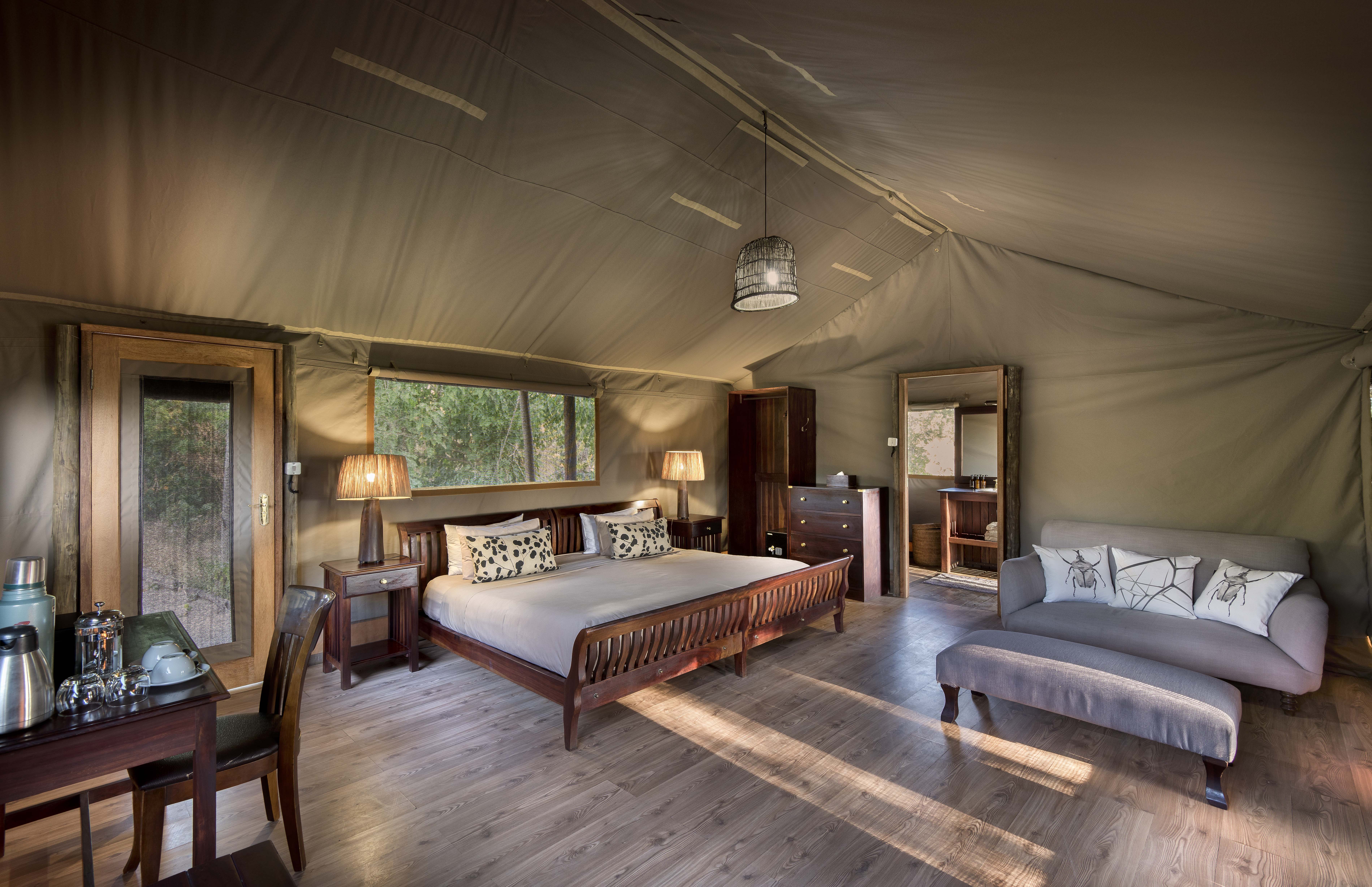 The sleeping tents are equally good. Of the 6, one is a double and the rest twins. While no concessions have been made to usual hotel amenities (fans etc.), the tents are truly huge, the meshed windows allow for a constant flow of air, and the minimalist design creates an impression of great space. Each tent possesses adjustable (roll up / down) sides, sisal floor matting, good storage space, side tables, bench-seats, comfortable seats, an en-suite bathroom and a small verandha. The bathroom is situated to the rear of the tent, behind a partition, and contains a sink, flush toilet and shower.
Activities at Linyanti are dependent on the time of the year. The area supports a huge range of wildlife, best observed in the winter, dryer months – between June and October. However, the rest of the year is still good. Last time we were there it was out of season, and the game was strong. One evening we found caracal en-route back to the camp. In addition to game drives, activities include night drives and excellent local walks through the very attractive mopane forests around Linyanti Bush Camp, which are a haven for the resident elephant population.