Set in a wonderful location near the waters of Lake Nokoué in the city of Cotonou in Benin, Hotel du Lac offers a laidback stay with spectacular rooftop views, and is situated resonably close to the international airport.
Overview
A classic African brutalist design, Hotel du Lac is a smart city-based hotel consisting of shared areas and 70 sleeping rooms. The shared areas include a lounge, bar, a restaurant with a large terrace overlooking the waterfront, a large swimming pool, and a sauna and fitness room. A living artifact of Benin's socialist-influenced recent past, everything's a tad dated, works beautifully, and has the effect of transporting guests into another world. WiFi is available, as is a laundery service.
Food & service
The restaurant at Hotel du Lac is wonderful, serving African and Lebanese cuisine, and feedback from guests will inevitably include mention of the buffet-style breakfast. The pizza is supposed to be out of this world.
Rooms
The rooms at Hotel du Lac are comfortable, clean, and well-serviced. There are two types of rooms: standard twin or double and deluxe, which comes with a living room with a sofa bed. Each room has an ensuite bathroom, a minibar, air conditioner, and WiFi.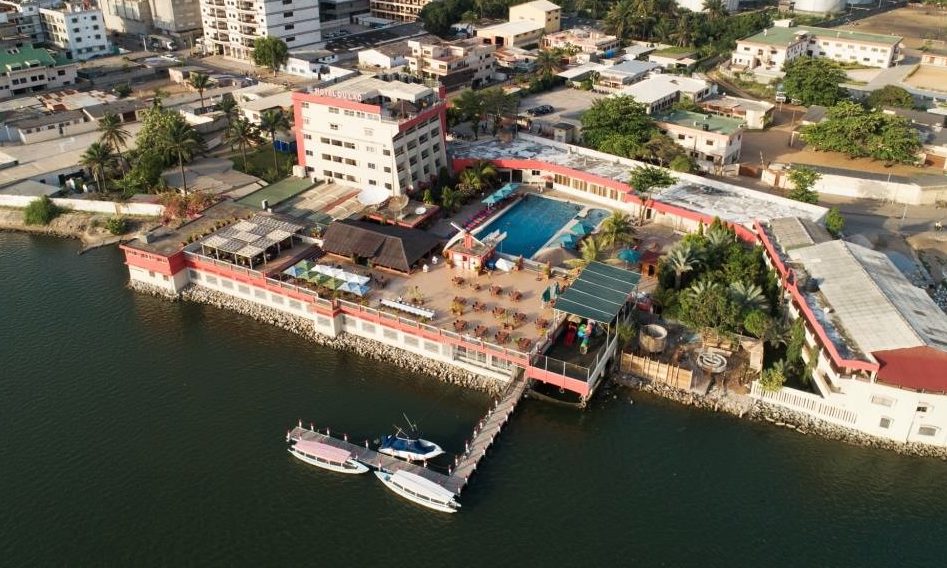 Activities
With the closest beach just a seven-minute walk away, the famous Dantokpa Market nearby, easy access in general to CBD, the major activities at Hotel du Lac are the opportunities to get out into Cotonou – for leisure, shopping, and historical and cultural tours.