Owner-run and located in a quiet corner of Ouidah, Natura Luxury Red House is a beautiful and unique gem offering guests complete privacy.
Overview
A small and perfectly formed luxury villa, Natura Luxury Red House is an absolute gem, made all the more special by its remote location and access to a small private beach. There are two double bedrooms, one bathroom with shower and fresh towels, a living room with a tiny library, a fully equipped kitchen and a 24-hour front desk. Characterised by its red bricks and roof, high ceilings and white walls inside, the decor is minimal and yet possesses a very homey feel, the patio with wicker furniture tying the space together. There is both Wi-Fi and air-con.
Food & service
Managed by a private host who can arrange for groceries to be delivered to the villa, there is a self-catering kitchen and breakfast is provided. Guests can also enjoy barbeques out in the garden.
Rooms
There are two bedrooms, both with double beds, and one with doors opening out onto the patio. Please note that there is one bathroom in the villa.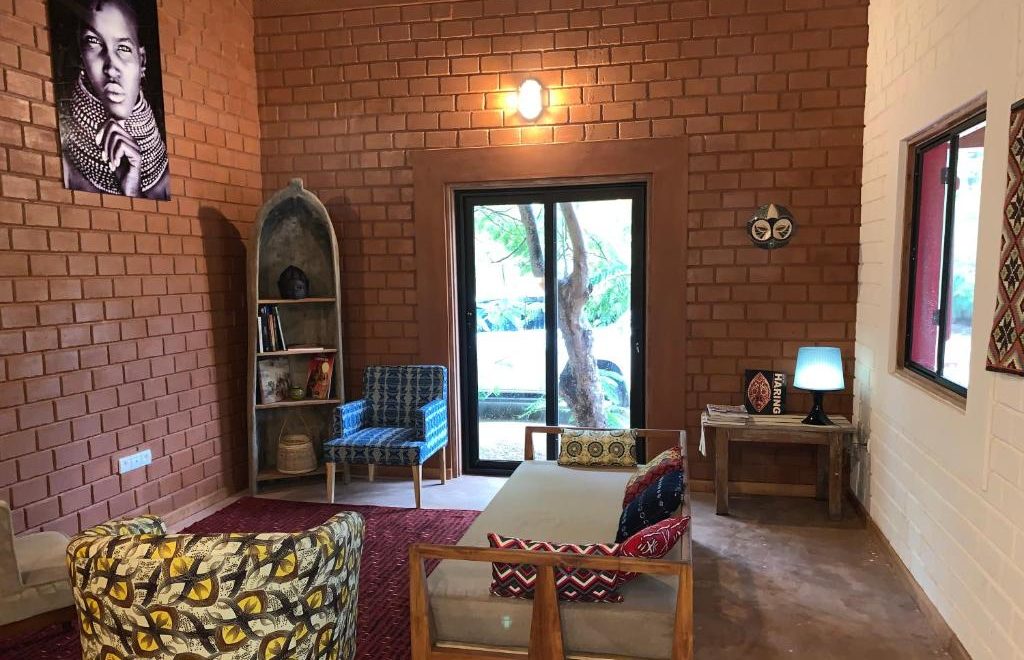 Activities
Guests rave about the cosy terrace and beautiful garden, with outdoor seating and hammock, and the nearby private swimming pool providing the perfect sundowners spot. A barbecue is available and both fishing and canoeing can be arranged nearby. Temple du Python and Fort Portugais are 13 km away from the accommodation.